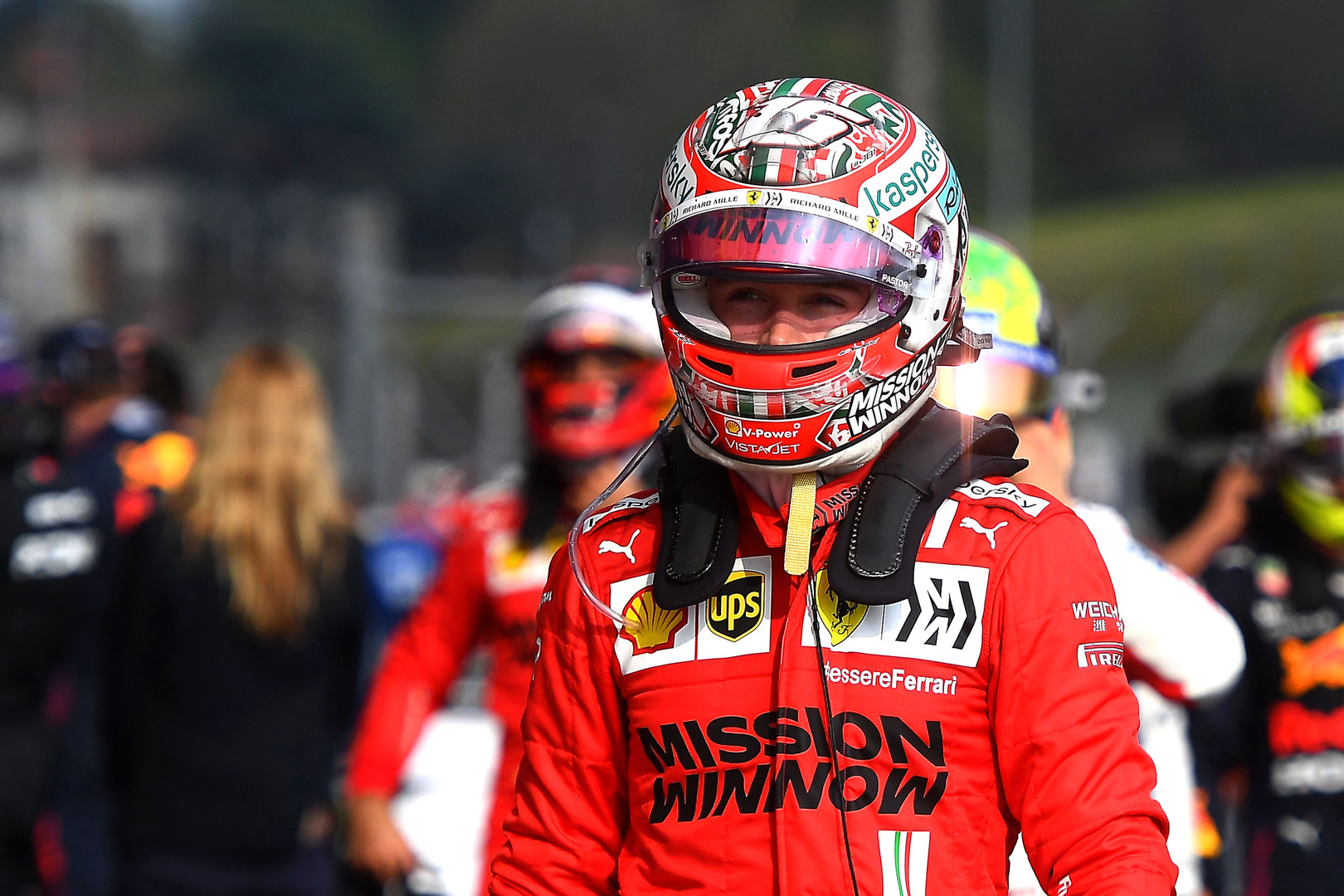 Charles Leclerc (P4, 12 pts): 9/10
Charles Leclerc described himself as 'happy but frustrated' after the end of the race, and with good reason. Given Ferrari's struggles in 2020, he can certainly take satisfaction in finishing in fourth place, and better yet it was part of a double points finish for the team. But Leclerc also felt that he had been in with a real chance of a podium in Imola after the team had gambled on a wet weather set-up which proved to be exactly the right decision - although it didn't save the Monegasque from a spin on the formation lap to demonstrate just how difficult the conditions were on Sunday. All the preparation paid off in the first half of the race and Leclerc was able to make a quick pass on Sergio Perez for third place, which is he where he stayed for almost 50 laps. Unfortunately the red flag stoppage packed the cars back up together, and the drying conditions eroded the Ferrari's wet weather advantage leaving it vulnerable on the straights. Not only was he unable to successfully attack Lando Norris, Leclerc also had no chance of holding off Lewis Hamilton's comeback performance in the closing laps which meant he lost out on that podium after all. The level of disappointment at this perfectly strong result shows that Ferrari's Italian renaissance is coming along nicely.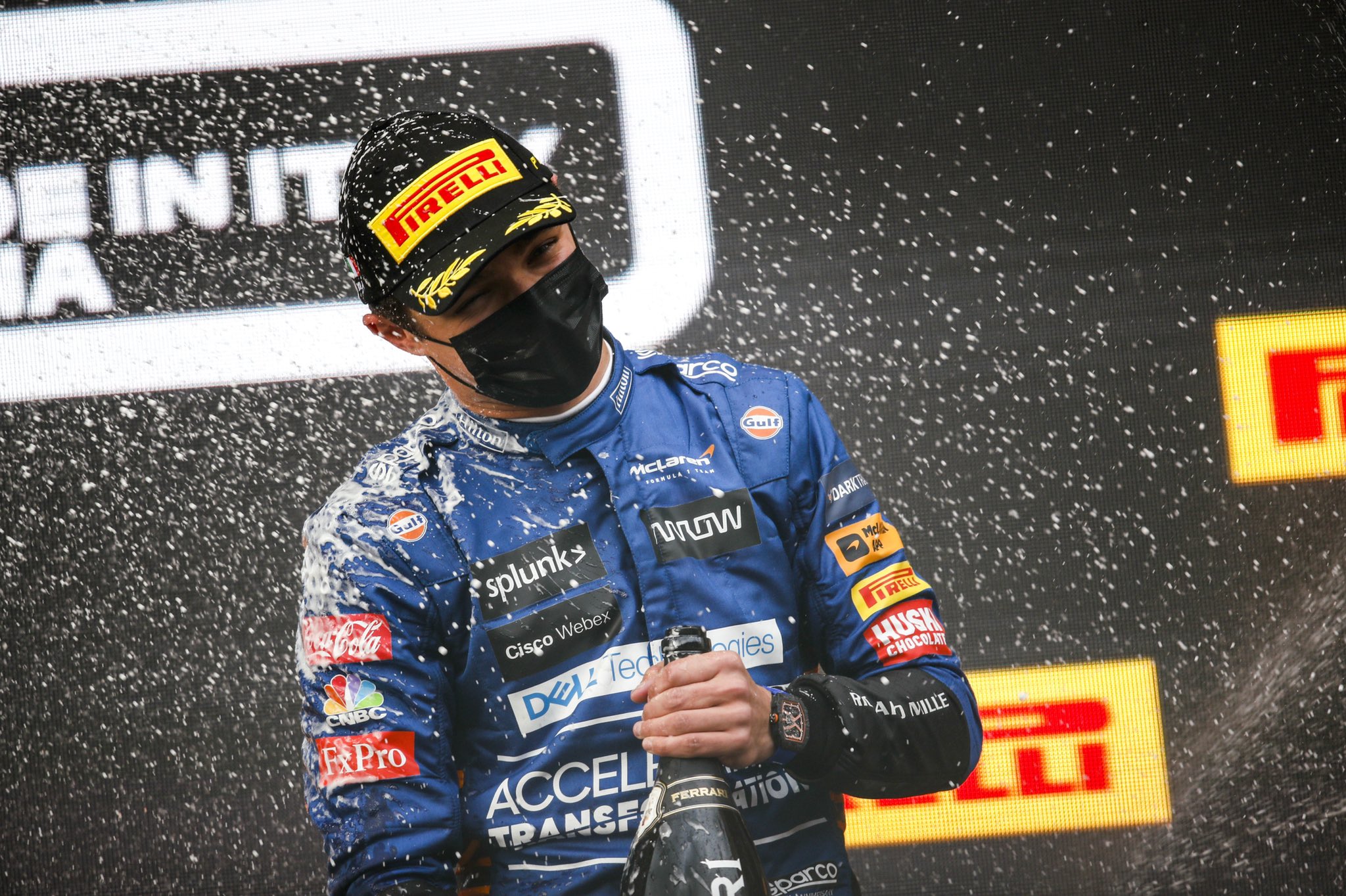 Lando Norris (P3, 15 pts): 9.5/10
Coming into 2021 there had been concerns that Lando Norris might be overwhelmed by the arrival of a big name, very experienced team mate at McLaren in the form of Daniel Ricciardo. But so far that's not happened and at Imola it was Norris who was firmly in the driving seat and leading the team's efforts. Friday was a bit of a subdued time for both men, but on Saturday morning Norris was second fastest of anyone behind Max Verstappen and promising to pull off something really special in qualifying. It very nearly happened - he was up to second place in Q3 before his best lap was deleted for fractionally exceeding track limits which left him gutted and blaming himself for starting the race from seventh behind Ricciardo. But on this occasion, Norris seemed to be able to channel the disappointment into something highly constructive, and after losing a couple of spots at the start he was soon on the march and making gains on almost every lap. By the time the race was red-flagged he was up to third place, and the risky choice of soft tyres for the remainder of the race allowed him to make a quick pass on Charles Leclerc after the restart and then to pull away to safety from any counterattack by the Ferrari. However there was nothing he could do about Lewis Hamilton storming his way back through the field after an earlier spin, and with four laps to go Norris had to cede the spot and focus on holding on to third for his second career podium. It was an impressively well-earned one at that, one that saw fans name him their official Driver of the Day for the 2021 Emilia Romagna Grand Prix.