Lewis Hamilton (Pole, P2, Fastest lap, 19 pts): 9/10
You could probably pick a number at random between 5 and 10 and be able to justify it as a driver rating for Lewis Hamilton at Imola, depending on which parts of his weekend you called as evidence to support your selection. After all, he didn't top a single practice session, was lucky to hold on to pole on Saturday afternoon, and then lost the lead at the start of the race to the man starting in third place. And then he nearly threw away second place with a huge mistake at Tosa which he admitted was down to him being in too much of a hurry to dispatch backmarkers and not lose touch with race leader Max Verstappen. Stop the show there and you'd have a low rating indeed. On the flipside he was only fractionally slower than Valtteri Bottas all day on Friday, and while the Finn increasingly struggled as the weekend progressed Hamilton was conversely able to snatch pole position and then a bonus point for the fastest lap. And of course after that mid-race mishap he then pulled off one of the all-time outstanding comeback drives, dispatching McLarens and Ferraris to recover the second place he had seemingly thrown away. On that evidence you'd be giving him ten out of ten and driver of the day. So we'll settle for a notch down on that and conclude it's a race that neither Hamilton nor the fans will forget in a hurry!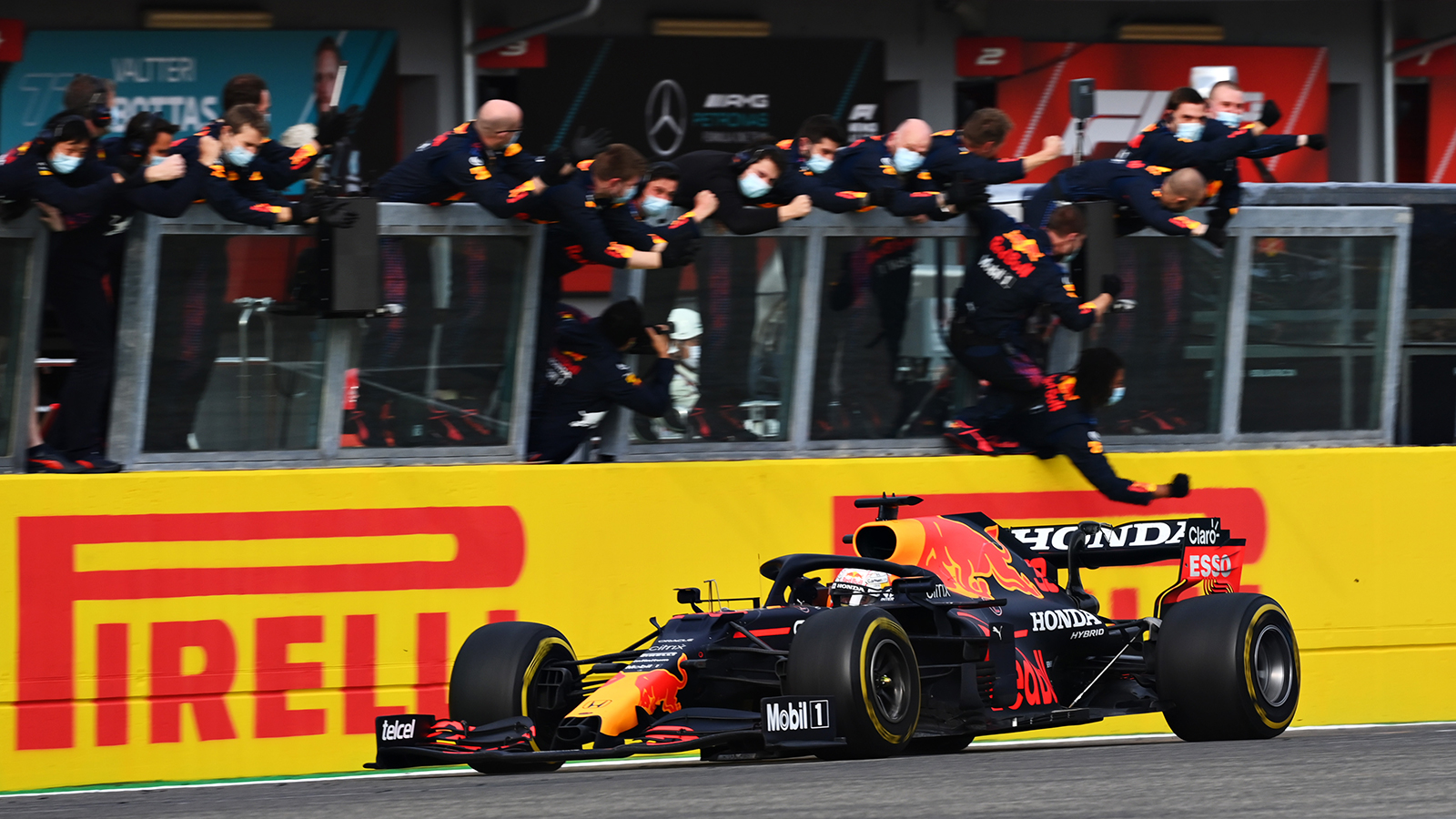 Max Verstappen (P1, 25 pts): 9.5/10
Imola proved beyond a doubt that Max Verstappen is a genuine threat to Lewis Hamilton in the 2021 world championship battle, probably his biggest since Nico Rosberg in 2016. But Friday raised the question of whether the Red Bull/Honda has the sort of bullet-proof reliability to take that challenge all the way down to the wire, as a driveshaft failure sidelined Verstappen for all but ten minutes and five laps in FP2. Fortunately on this occasion no great harm was done and Max was back on form and came out top in final practice, although he did fail to take pole position in the afternoon and even lost out on second to his new team mate Sergio Perez, although less than half a tenth of a second covered the top three at the end of Q3. Verstappen put all that behind him on Sunday, getting the perfect start off the second row to take the lead into turn 1. He held it for all but two laps, deftly timing his pit stop and change to slick tyres to thwart any hopes Hamilton might have had about pulling off the over-cut. From there, the only time the result looked in any doubt was when Verstappen had to save a snap just before the second restart. It could have proved disastrous but ultimately was no more than a minor post-race talking point with the media: "I had a little moment at the re-start trying to warm up the tyres," he said, adding: "Luckily we didn't spin." Luck, yes - and a huge amount of exceptional driving talent in treacherous conditions.