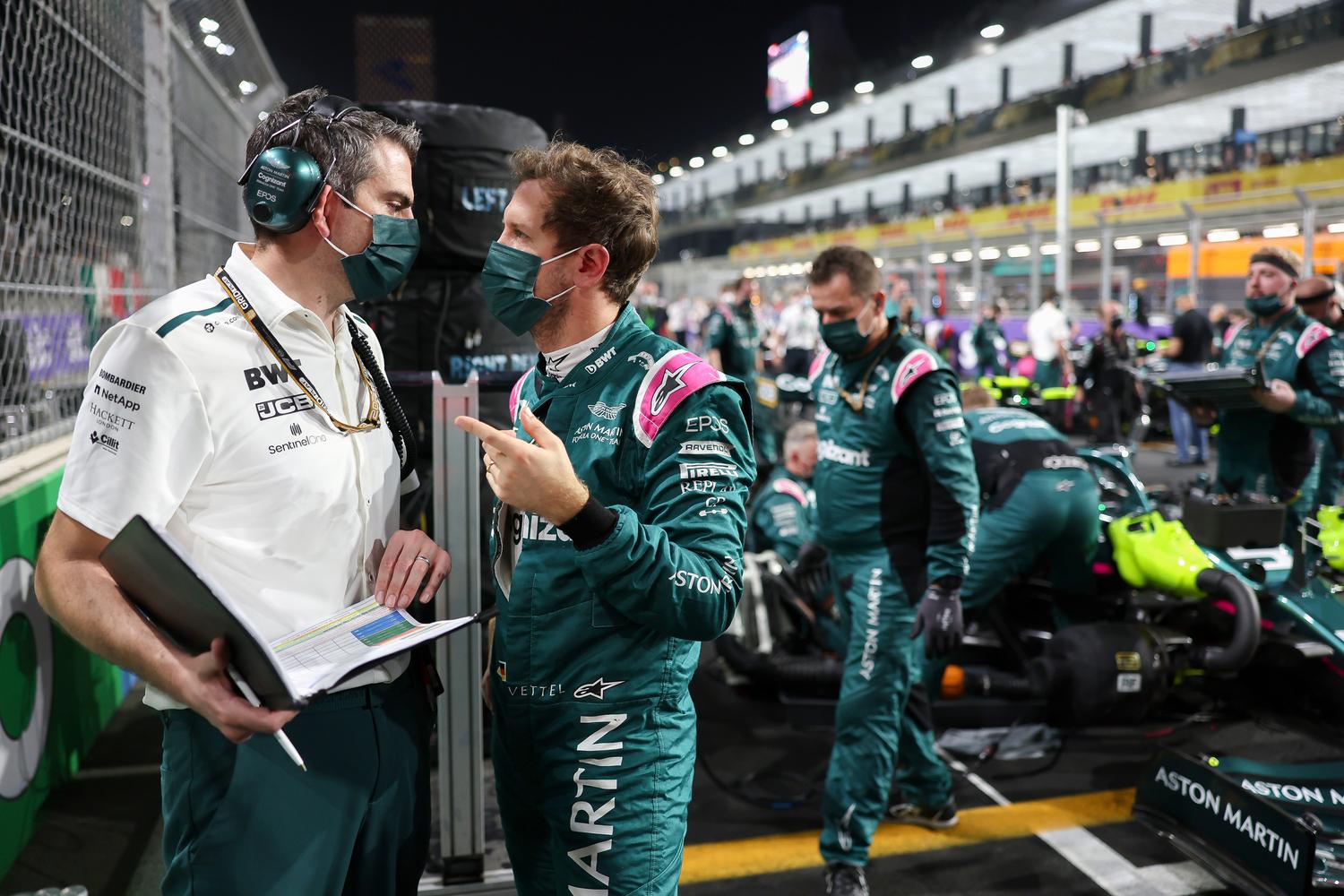 Sebastian Vettel (Retired, Lap 45): 5/10
Generally something of a weekend to forget for Sebastian Vettel, and the conspicuous failure of either Aston Martin to survive past the first round of qualifying was a definite disappointment to all concerned. Vettel gained a modest couple of positions at the start and kept his head down for the first 12 laps until the safety car was deployed for Mick Schumacher's accident. Having started on hard tyres, he wasn't drawn into making an early pit stop and stayed out until the race was red flagged when he got a chance for a 'free' service which put him in an excellent position to benefit from the chaos of the double restart, from which he emerged in the points in eighth place. Unfortunately after that it all went wrong again as he tangled first with Yuki Tsunoda and subsequently with fellow veteran former champion Kimi Raikkonen. The floor of his car was so badly damaged from the latter encounter especially than he sank backwards for the rest of the night, and with nothing to achieve he was finally retired by the Aston team on lap 45 after littering the track with a trail of debris breadcrumbs.

Kimi Raikkonen (P15): 5.5/10
Considering what his Alfa Romeo team mate Antonio Giovinazzi was able to achieve on Sunday, Kimi Raikkonen somewhat suffered a failure to thrive in Jeddah. After a generally listless time in practice, Raikkonen did well to progress to the second round of qualifying and duly took up 12th place on the grid for the start of the race on Sunday. However he promptly dropped two spots to Carlos Sainz and Fernando Alonso when the action started, and then got stuck behind Yuki Tsunoda until the safety car was deployed for Mick Schumacher's accident. He made the right call to stay out until the red flag was shown but strangely gained very little from that decision or from the ensuing chaos at the back-to-back restarts. He was still only 12th when he clashed with Sebastian Vettel on lap 25 (both drivers blaming the other) that left him carrying damage for the rest of the night and consigning him to the back of the order. "Once I picked up damage in the contact with Vettel, it was really difficult ... That ruined my race completely, there was no way back from there."