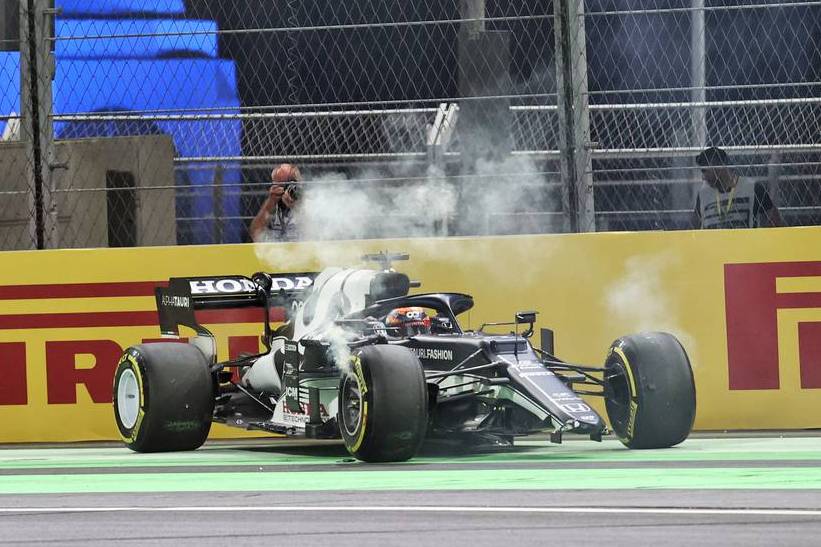 Yuki Tsunoda (P14): 5/10
The good thing about a brand new circuit on the F1 calendar is that a rookie like Yuki Tsunoda starts on pretty much the same level as the seasoned veterans, and sure enough he was in the top ten at the end of Friday's practice sessions and a dizzying fourth in final practice the following day. He couldn't quite match that in qualifying which saw him take eighth on the grid, but it was still a nice set-up for the race. Unfortunately he was the biggest loser at the start, dropping four places on the opening lap and then losing out to Carlos Sainz as well a few minutes later. He got only modest help from deciding not to pit under the safety car until the red flag was shown, and none at all from the first restart, but emerged from the second in ninth place running behind the Aston Martin of Sebastian Vettel. Tsunoda pressed the attack but came off the worst for it with his damaged front wing lodged under the front of his car. By the time he extricated himself from this predicament and returned to pit lane for repairs he was firmly at the back which is where he remained for most of the rest of the night, together with a five second penalty for causing the collision with Vettel that made his late pass on Fernando Alonso somewhat moot.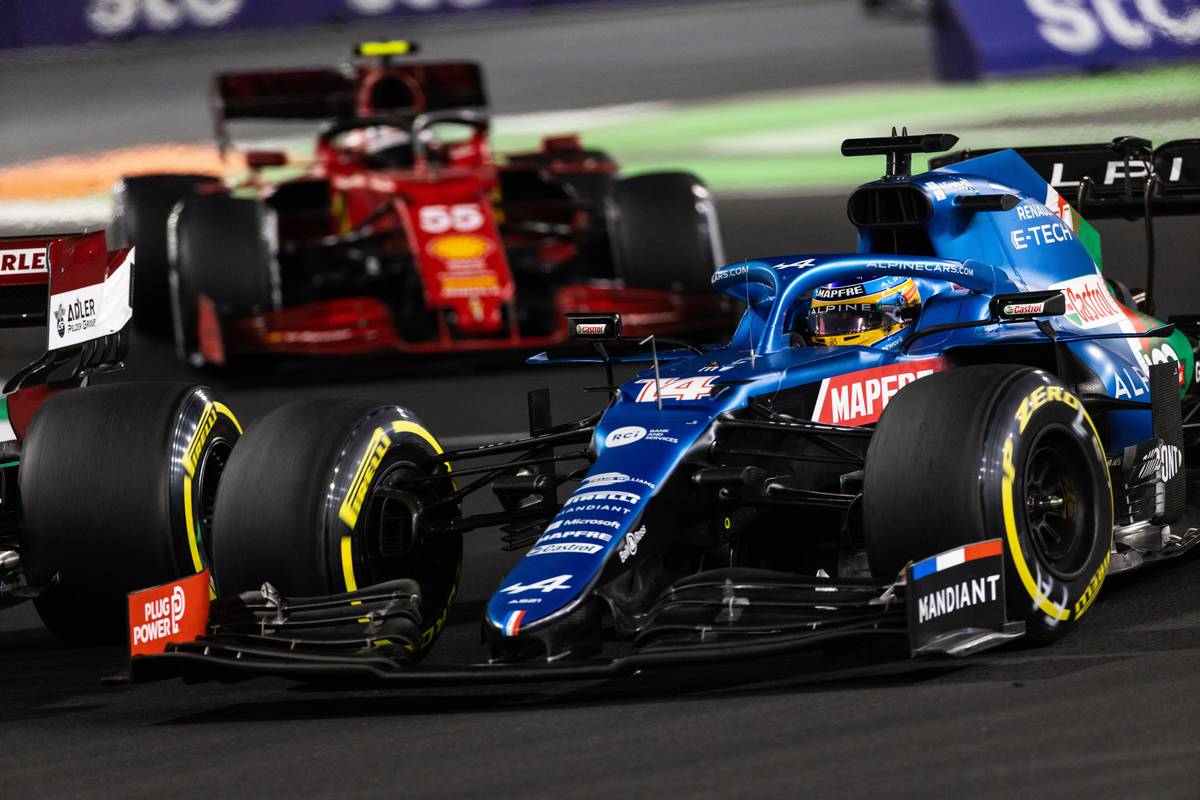 Fernando Alonso (P13): 5.5/10
Just two weeks ago, Fernando Alonso was celebrating a podium finish in Qatar. But whatever sweet spot Alpine had found on that occasion, no one let him in on the secret in time for Saudi Arabia and he seemed peculiarly vexed at times despite a fairly decent start on Friday. Failing to make it past the second round of qualifying was a disappointment, and he looked scrappy in the opening laps of the race in which he started from 13th place and made quick passes on Yuki Tsunoda, Kimi Raikkonen and Antonio Giovinazzi before his momentum stalled and he started sliding backwards before the safety car was scrambled. The team split strategies in response, calling Alonso in while leaving Esteban Ocon out, and that ultimately hugely benefitted the French driver when the race was then red-flagged. It's a big reason why Ocon went on to contend for a podium while Alonso never came close to the points: "They stopped the race and we were very unlucky there. Every time there seems to be a red flag or a situation like that we are on the wrong side of things." He spent the rest of the race lapping around in 13th and providing feedback to race control about the build-up debris on the circuit. Tsunoda passed him on the final lap, although a five second penalty for the Japanese driver reset that indignity. Even so, Alonso won't have been amused.