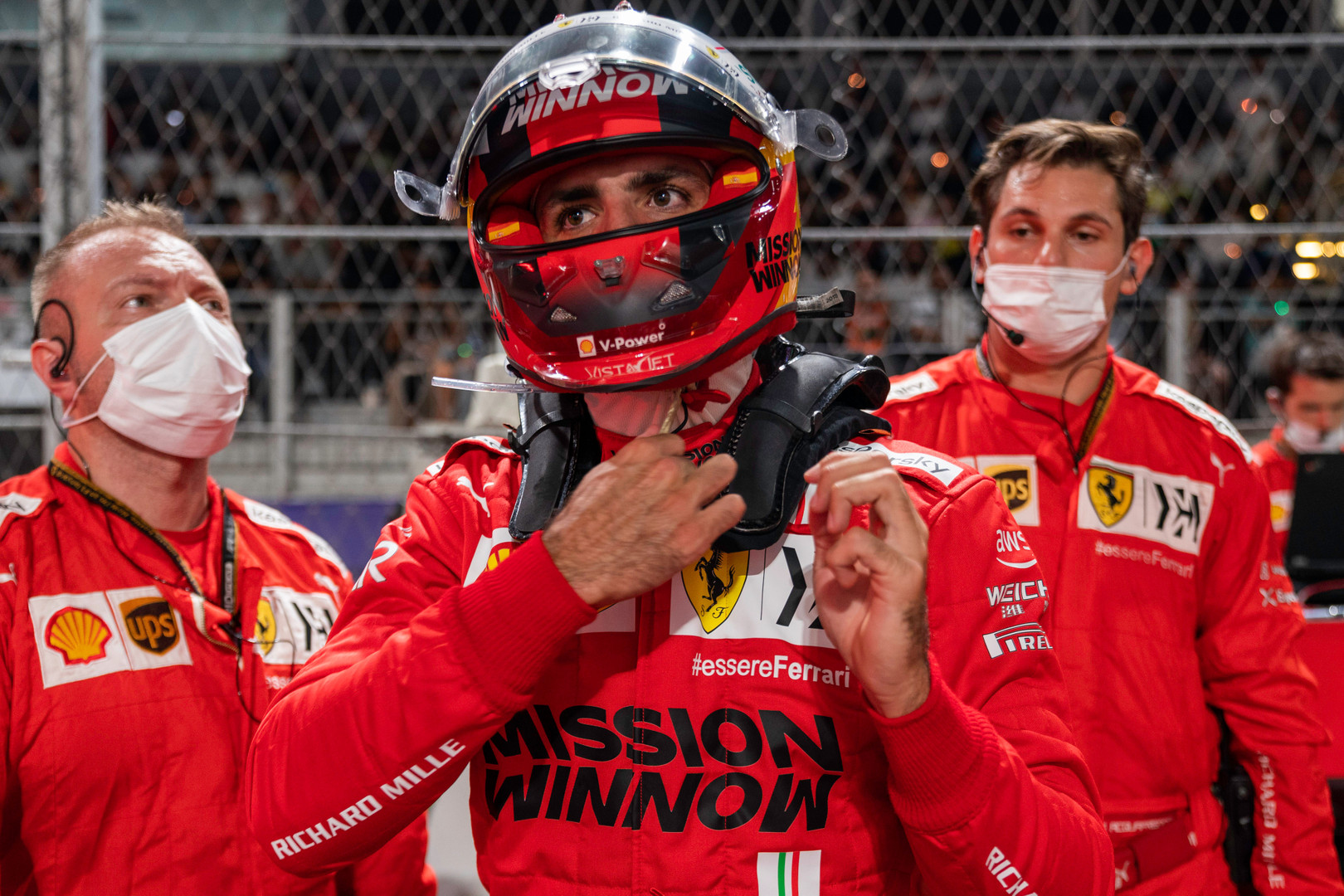 Carlos Sainz (P8, 4 pts): 7/10
Carlos Sainz could have had a completely different weekend in Saudi Arabia if not for a particularly torrid time in the second round of qualifying. Before that he was quicker than his Ferrari team mate on Friday and less than half a tenth behind Charles Leclerc in final practice, the pair once again proving very well-matched. Fourth fastest of anyone in Q1, he then spun on his first flying lap in Q2 and damaged his rear wing with insufficient time to make repairs meaning he was unable to complete a representative lap. Despite starting from 15th he made good progress in the opening laps of the race, and he was up to ninth place for the second restart. While starting on hard tyres meant that he hadn't been drawn into an early pit stop at the first sign of the safety car, the red flag was rather too early for a change to mediums which he then had to protect for the rest of the race. He and Leclerc ended up tucking in behind Antonio Giovinazzi and then traded places back-and-forth, and once the Alfa Romeo was in their rear view mirrors they completed the final 13 laps running behind Pierre Gasly. "This was a fun race to drive, and we cannot be too disappointed starting from fifteenth and finishing in eighth."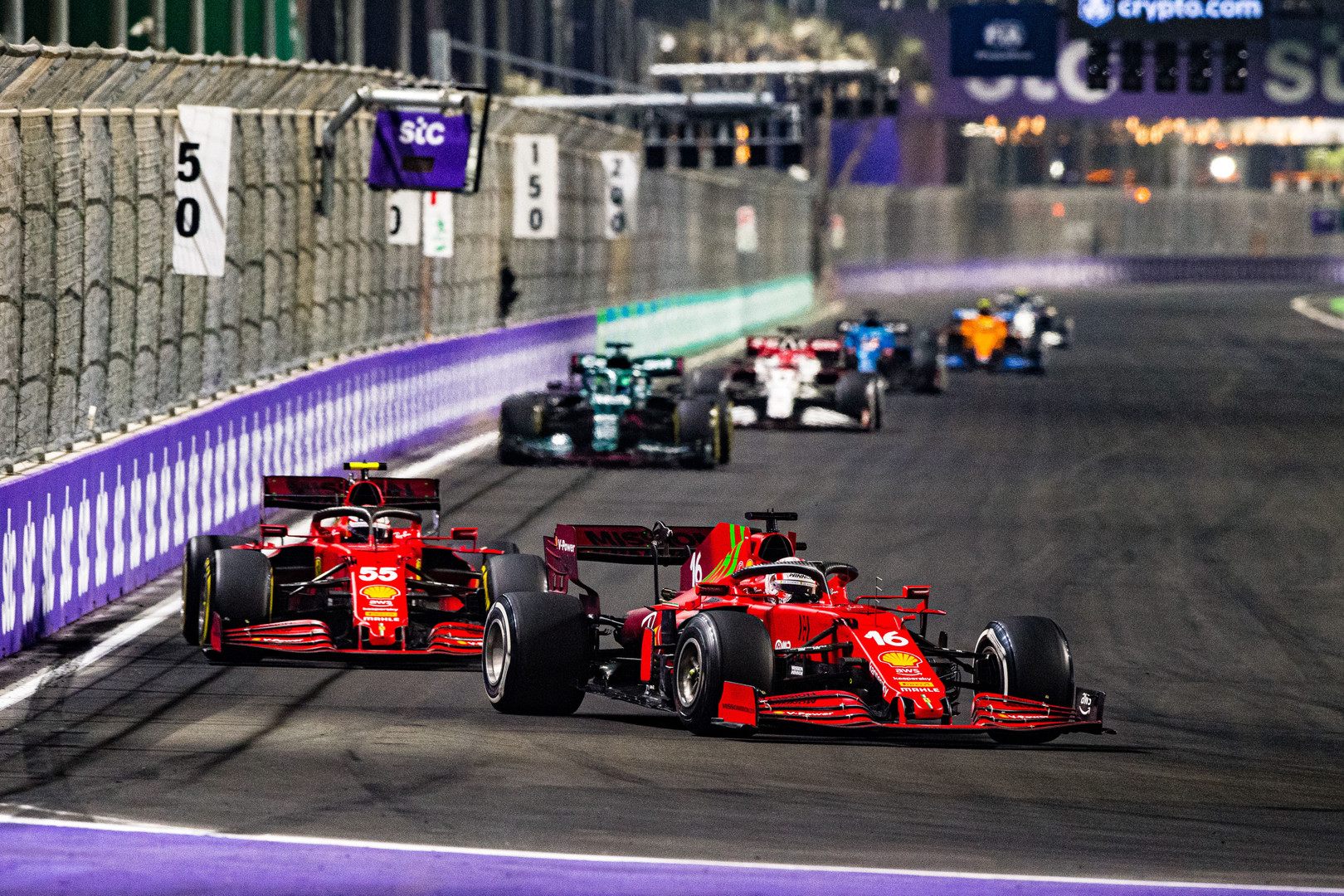 Charles Leclerc (P7, 6 pts): 7.5/10
After a subdued time on Friday in which he was slower than his Ferrari team mate and ended up in the wall at the end of FP2, Charles Leclerc picked things up in final practice and cruised through to the final round of qualifying while Carlos Sainz spun out into elimination in a fraught Q2. Leclerc then succeeded in pipping Red Bull's Sergio Perez to a second row spot, leaving him with excellent prospects for Sunday night's race. He kept his cool in the oppressive humidity and was still in fourth by the time he made his pit stop which unfortunately came just ahead of Mick Schumacher's accident that triggered a safety car and then red flag. The restart saw him clip the back of Perez which sent the Red Bull spinning and also cost Leclerc multiple positions, so that by the time the racing resumed he found himself in tenth running just ahead of Sainz. The two appeared to work in tandem from then on, swapping positions when it suited as they made their way back through the field, and this successful tactic rewarded Leclerc with seventh at the line although he was still disappointed with the overall outcome as "we had the potential to do better".