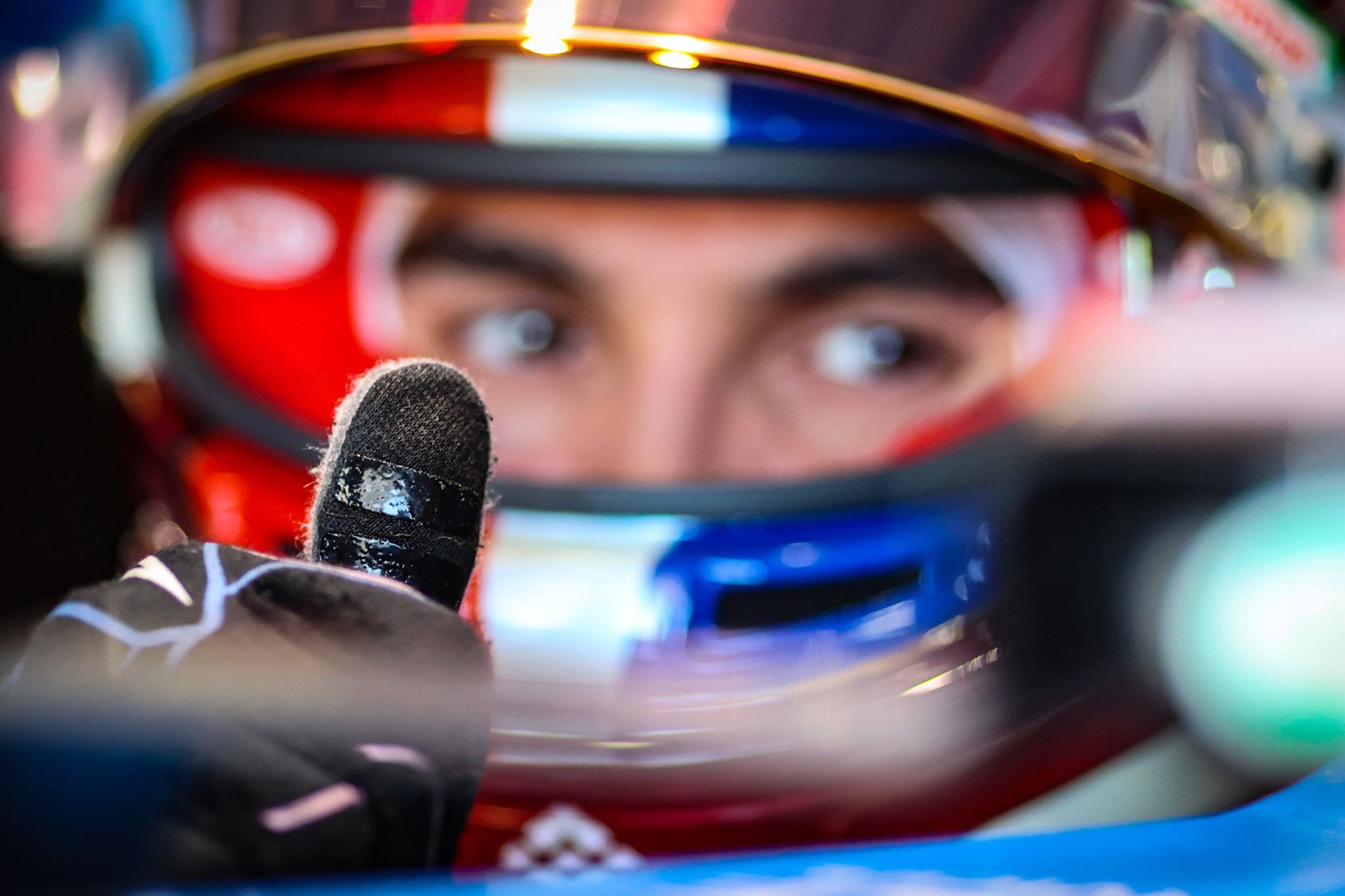 Esteban Ocon (P10, 1 pt): 7/10
His Alpine team mate Fernando Alonso always manages to attract the limelight and steal the headlines, but Esteban Ocon is also having a good season. He wasn't out of the top ten throughout practice, but then stumbled in the congestion of qualifying when a yellow flag forced him to back off on his crucial flying lap. He ended up missing the cut at the end of Q2, and started Sunday's race from 13th on the grid, which was definitely less than he deserved - although it did mean that the team could start him on a set of hard tyres and run for a 33-lap first stint which ended up working to his favour. When a number of people pitted under the Virtual Safety Car for Carlos Sainz' retirement, Ocon was bumped up to ninth place ahead of Sebastian Vettel, although the Aston Martin would recover from a minor mishap to get back in front again on lap 25. A couple of laps later Ocon was also dispatched by his own team mate, His pit stop (under the second VSC for Kevin Magnussen) put him behind Lando Norris and briefly out of the points, before Yuki Tsunoda's rear wing failure boosted him back into the top ten in time for the final laps of the race.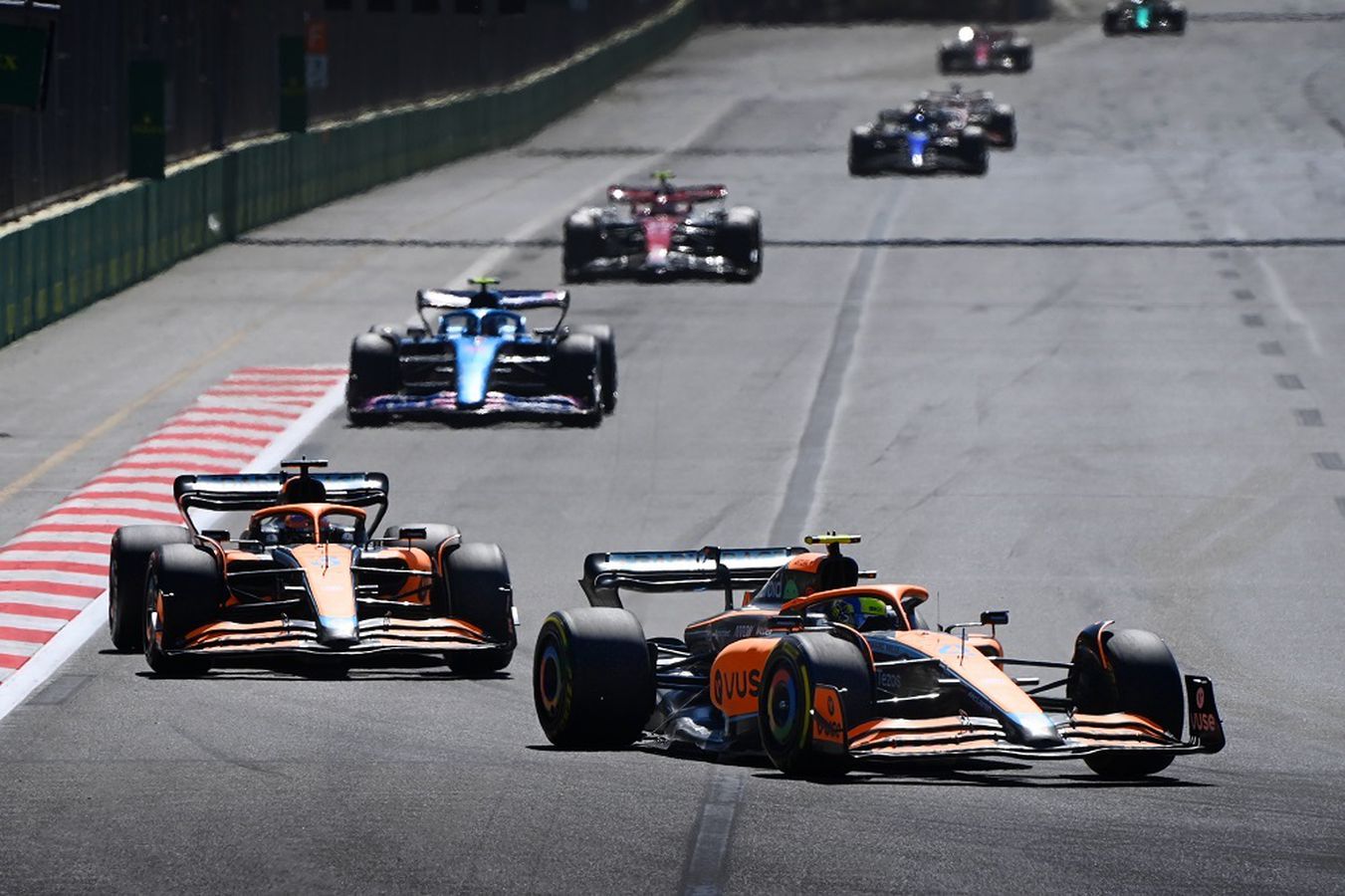 Lando Norris (P9, 2 pts): 8/10
Everytime we see picture of Lando Norris in the paddock, he looks like McLaren's hyper-enthusiastic teenage work experience student rather than what he actually is - a remarkably talented and experienced driver, and one of the most absurdly nice people in the sport. Perhaps too nice to be a future world champion? There were signs this weekend that this might be about to change, with the 22-year-old openly suggesting that it might have paid off to be a bit more of a 'rebel' on Sunday and flirting - just for a moment or two, mind - with the idea of breaching team orders instructing him to stay behind his team mate Daniel Ricciardo in the closing stages of the race. Of course he didn't go rogue in the end, but it'll be interesting to see if a Dark Lando starts to manifest in the coming months and years. For now though he can be satisfied with being faster than Ricciardo in all three practice sessions and in qualifying, although disappointingly neither McLaren made it to the final round. The team split its race strategies with Norris starting on mediums and going for a 20-lap first stint, but a pit lane hold-up devastated his afternoon and left him mired at the back of a long train of cars. Norris ended up running behind Ricciardo for the final 18 laps, and although he felt he was faster than the Australian he was denied the opportunity to pass him by the McLaren pit wall as a quid pro quo for Ricciardo having earlier held station behind him for a lap. It seemed a very one-sided arrangement as Norris had got nothing out of it, especially with the fumbled pit stop, and now it cost him a rightful P8 and a possible chance of cracking Fernando Alonso ahead of them.