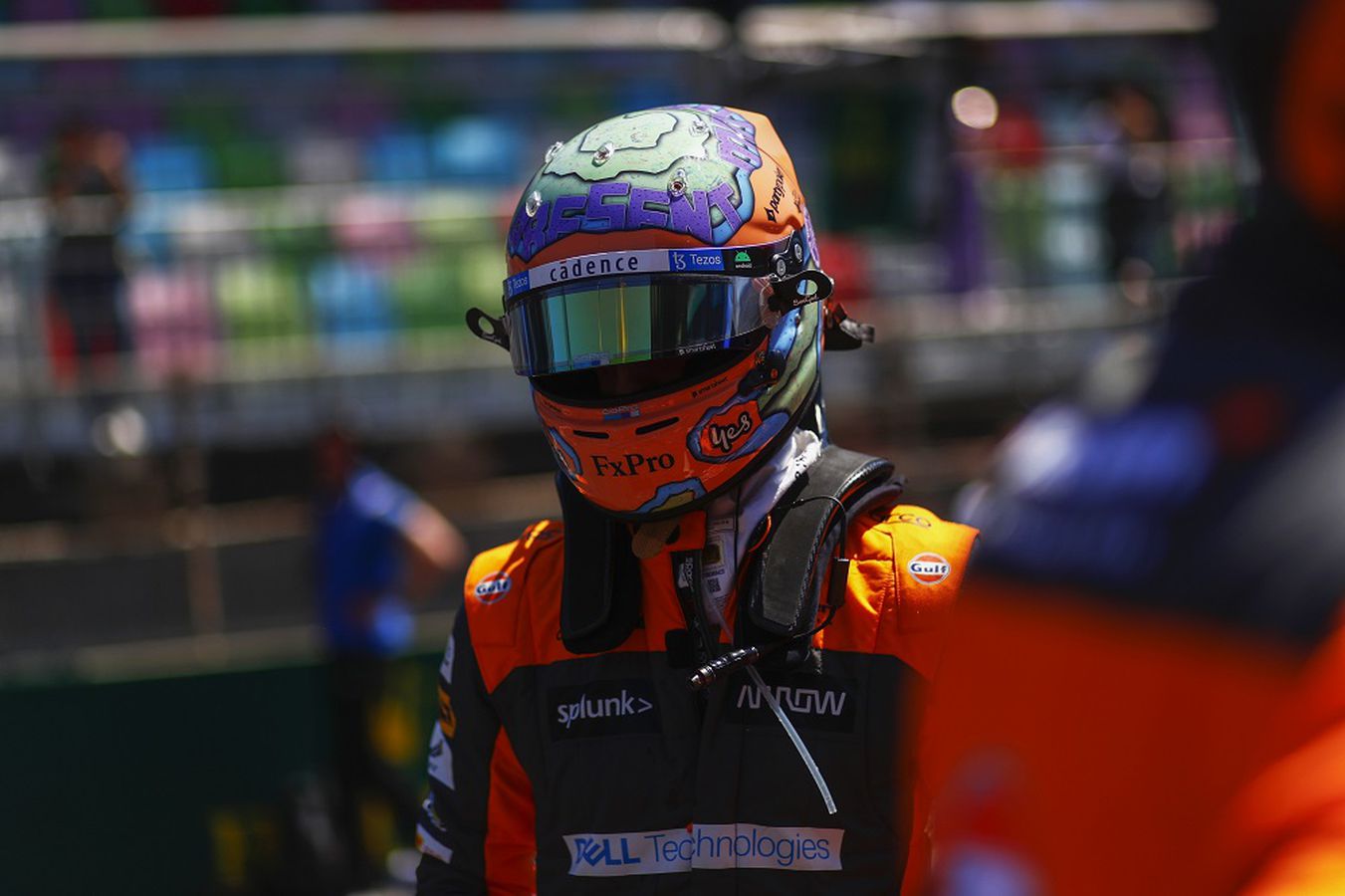 Daniel Ricciardo (P8, 4 pts): 7.5/10
After a frankly dreadful time in the last four races since he was last in the points in his home race (Imola sprint excepted) - which has triggered all sorts of speculation about his future in F1 - this was a marked and long overdue return to form for Daniel Ricciardo. A solid, issue-free weekend saw him more or less on an even footing with his McLaren team mate Lando Norris, although he started a less than promising 18th in FP1 when he was over a second slower than Norris. By qualifying things were much closer, and while both men missed out on the final round of qualifying Ricciardo was now less than two tenths off the younger driver's pace. He was duly assigned the alternate race strategy of starting on the hard compound and running for an initial 33 laps, and by the time Norris pitted on lap 20 Ricciardo found himself up in an impressive fourth place. Unfortunately after that the tyres were starting to struggle and he was passed in quick succession by the likes of Pierre Gasly, Lewis Hamilton and Fernando Alonso. When he did stop to switch to mediums, Ricciardo found himself in eighth. Despite the fresh tyres he was unable to make any impression on Alonso ahead, but had Norris acting (reluctantly) as a rear gunner protecting him from any late assaults by Esteban Ocon and Valtteri Bottas all the way to the finish line.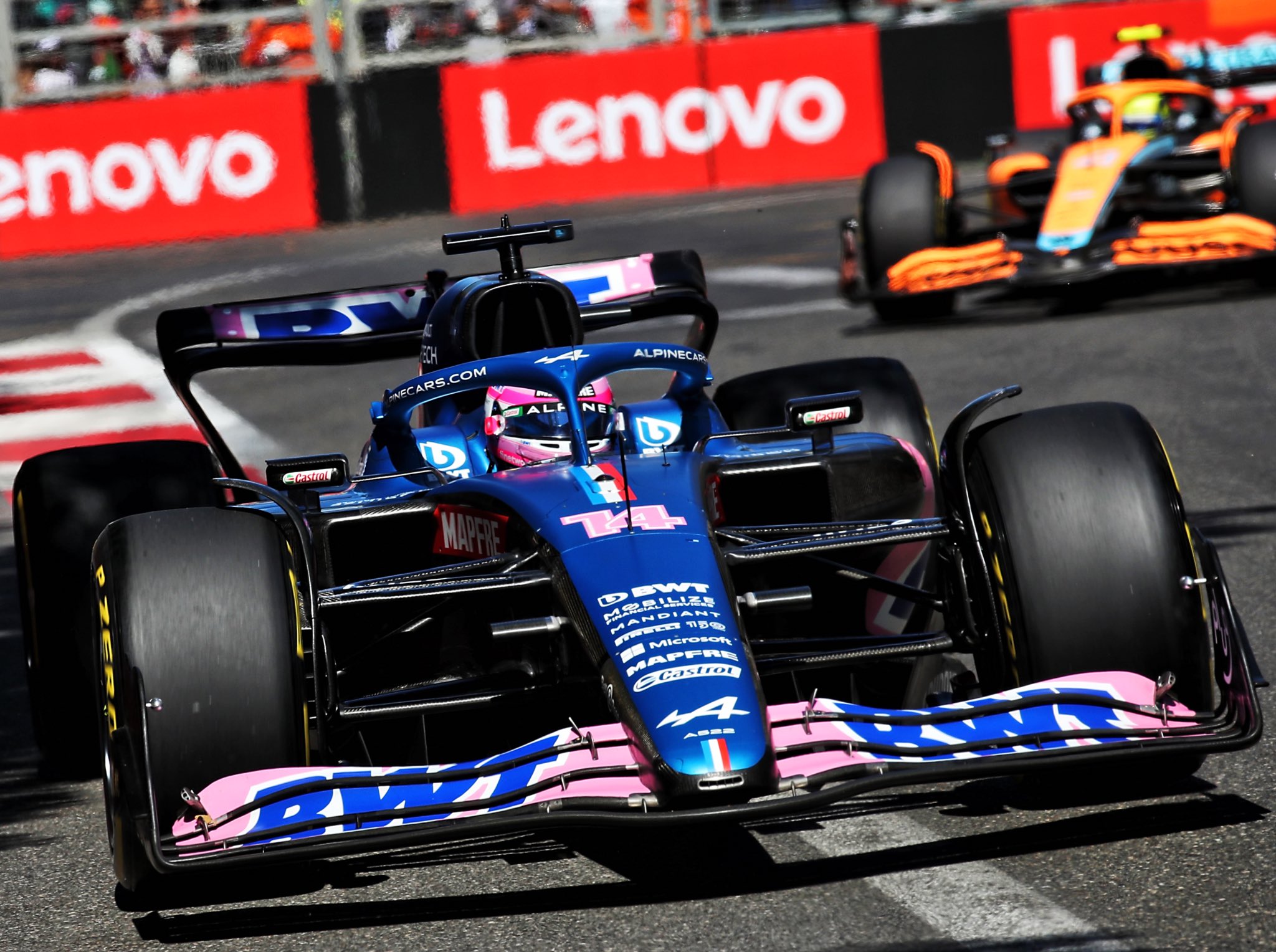 Fernando Alonso (P7, 6 pts): 7.5/10
This year's Alpine is a curious beast: at times it shines brightly and looks like being a match for anything on the grid, possibly even the Ferrari and Red Bull cars. And then at other times it seems to be ambling around the track as if on a country drive towing a caravan, holding up a long train of cars in its wake. Both sides of the A522's personality were on display again in Baku in the hands of Fernando Alonso, who was fifth fastest in FP1 and then up to fourth ahead of Carlos Sainz in FP2. However when it came to qualifying he seemed to struggle to find the same sort of pace and was criticised by Alex Albon for going intentionally slow and running off the track at the end of Q1 to secure his progression. Whatever he was doing, you have to admit it worked - he made it through to the final round, although P10 on the grid wasn't quite as good as the team had been hoping for. At the start of the race, he maintained position and stayed out when the cars ahead pitted under an early Virtual Safety Car, which promoted him to fifth. When the race resumed he seemed disinterested in keeping up with the drivers ahead and instead backed up everyone behind him into a 12-car procession. It did him few favours as it meant he dropped to P15 when he made his own stop on lap 18, but Alonso seemed content to simply do his own thing and ignore everyone else. He soon passed Valtteri Bottas, then Kevin Magnussen on lap 26, and was immediately allowed past his team mate Esteban Ocon (running a long first stint) to take up position in seventh behind Sebastian Vettel. That's where he remained all the way to the finish - probably the best he could have done on the day as part of a robust double points result for the team which puts them ahead of Alfa Romeo in the constructors standings.