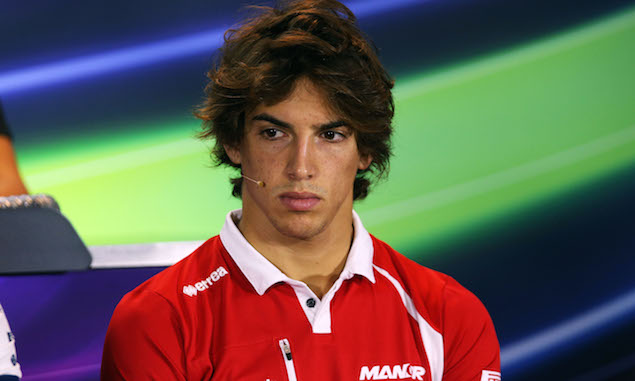 Roberto Merhi says he only found out he would not be racing for Manor after arriving in Singapore ahead of this weekend's race.
Alexander Rossi will make his F1 race debut after being announced as a Manor driver for five of the final seven rounds of the season. Merhi will return to the cockpit for the two races which clash with Rossi's GP2 commitments in Russia and Abu Dhabi, and the Spaniard says he only learned of the change at the start of the week.
"Obviously I came here... I flew on Monday and when I arrived the team give me the news that I would not be driving and Rossi would be in my place for the four or five races of the remaining seven," Merhi said.
"For next season, we still don't know yet. We are looking for a Formula One seat and we will try to find the best option possible but obviously these days I think a budget is really important and at the moment it's hard to find."
However, Merhi says he is understanding of Manor's position, admitting he wasn't expecting to race for the complete season when he first got a drive with the team.
"At the beginning of the year when I came to Melbourne with Manor, they gave me a great chance to be part of the team and to be a driver of the team but for sure I didn't know how long it was going to end up. At least I did 12 races, that is really good, I think, for a driver in Formula One that is quite difficult. And they gave me a good chance to be there in the car for 12 races and I want to say thank you for them but obviously I think they have taken a decision that is better for the team in a long-term result.
"We hope that I am still competitive for the last two races I have this year and I will try to prepare now all the weekends that I go together with the team, from now to the end of the year, and try to improve and learn as much as I can, to get ready for the race in Sochi and in Abu Dhabi."
Chris Medland's Singapore Grand Prix preview
2016 F1 driver line-ups so far
Click here for some of the most memorable crashes at Singapore
Keep up to date with all the F1 news via Facebook and Twitter