Lawrence Stroll says that he wants to see the Racing Point F1 Team break up the strangle hold of the top three teams at the top of the sport.
"With the right funding, the right leadership, the right motivation, there's no reason we shouldn't have high expectations," he told the New York Times in Brazil last month.
"[We should] be able to punch even higher above our weight, to hopefully be fighting for that third place."
In its previous incarnation as Force India, the team managed to finish as 'best of the rest' in fourth place in the constructors standings in 2016 and 2017. However it remained a long-way behind the Big Three teams - Mercedes, Ferrari and Red Bull.
This year it dropped to seventh in the championship after losing all the points from the first 12 races as a result of the team going into administration.
It was saved by a successful buy-out bid from a consortium led by Stroll. While it continued to race under the Force India name for the remainder of 2018, the team will be relaunched as Racing Point F1 next season according to the FIA's official entry list.
With its financial struggles behind it, the new team is eyeing for a big jump forward in terms of performance, according to Stroll whose son Lance will join the driver line-up alongside Sergio Perez.
Stroll insisted that his investment in the team wasn't about helping his son's racing career, or his own vanity project.
"I'm not in this for ego," he stated. "I'm not in this to lose money. I'm in this for the long term, as I have been with every other business I've owned, be it Tommy Hilfiger, Michael Kors or whoever."
That means he's not going to be pouring in money to match the deep pockets of car giants Mercedes and Ferrari, or Red Bull owner Dietrich Mateschitz. He's hoping that the sport's plans for a budget cap will help put his team on an equal footing.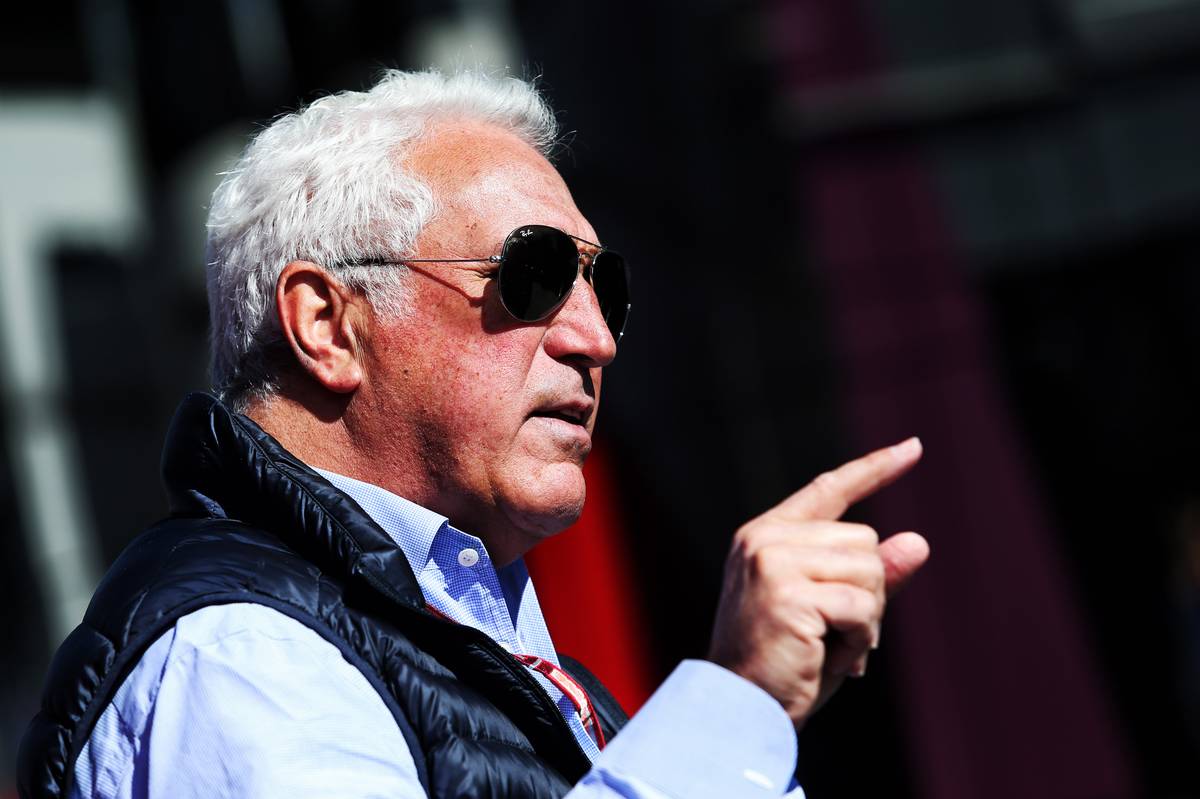 "It's no secret there's going to be some sort of a budget cap and better cash distribution to the smaller teams," Stroll explained.
"That is still to be clarified how well that works out," he continued. "But there are all the right rumblings."
Stroll is no newcomer to the F1 paddock, having been around the sport for a number of years most recently as an investor at Williams. It's given him the opportunity to get to know Formula 1's new chairman Chase Carey following Liberty Media's buy-out of the sport at the start of 2017.
"I've had enough conversations with Chase to understand that is the direction they want and need to take the business," he said.
"For me that spells financial opportunity - and looking at 2021 onwards, a profitable business opportunity."
Gallery: The beautiful wives and girlfriends of F1 drivers
Keep up to date with all the F1 news via Facebook and Twitter