Formula 1 team bosses are to meet with tyre manufacturers Pirelli and the sport's governing body the FIA in Austria to discuss changing tyre regulations for the second half of the 2019 season.
There's been unrest in the ranks about this year's tyres benefiting Mercedes, possibly contributing to a whitewash of the first eight races by the Silver Arrows.
Last weekend's French Grand Prix has been particularly criticised for being dull and processional, with Lewis Hamilton romping to an easy 18s victory over his team mate Valtteri Bottas.
That seems to have injected a sense of urgency into suggestions that F1 should roll back changes to the tyre regulations made over last winter which mandated a thinner tread.
It's left several teams struggling to get and keep their tyres into the optimal operating temperature window during races. Haas has particularly suffered, with Ferrari similarly indicating that the issue had been behind some of their lacklustre performances in the first eight races of 2019.
However the reduction of the tread by 0.4mm has helped some teams such as Mercedes with the overheating issues and blistering they suffered last season.
Pirelli said recently that it was open to suggestions of going back to a thicker tread if that was what was wanted by teams, but said that it had received no formal approaches from the FIA or any teams to do so.
That might be about to change, according to Motorsport.com, which says that the interested parties will attend a meeting at the Red Bull Ring in Spielberg on Friday morning ahead of the Austrian Grand Prix.
The report states that the FIA's head of single-seater technical matters Nikolas Tombazis has requested the meeting, which will take place before Free Practice 1.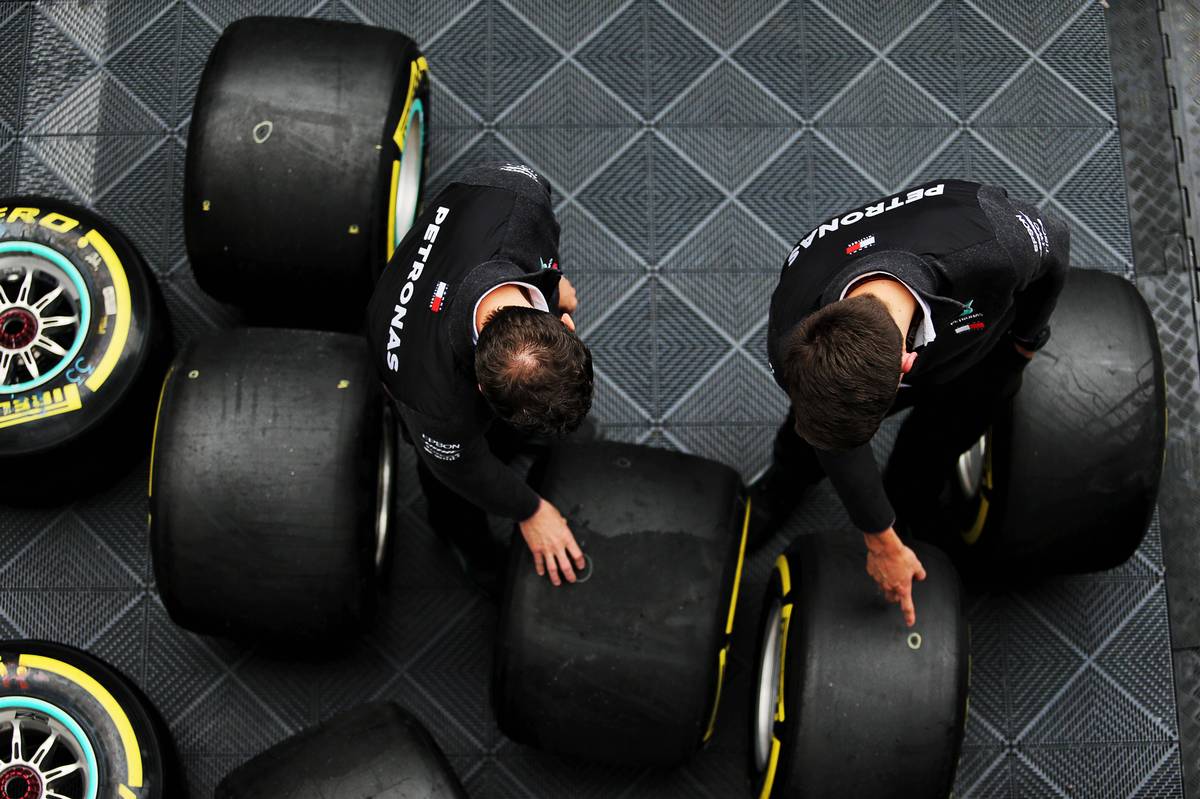 It will determine whether there is majority support for changing the rules in time for Pirelli to implement the switch over the summer hiatus following the Hungarian Grand Prix at the end of July.
Seven out of the ten F1 teams would need to agree to the mid-season change of direction for it to go ahead.
Ferrari, Haas, Red Bull Racing and Toro Rosso have already indicated they would like to see the rules rolled back, while Mercedes and McLaren are likely to be against.
That leaves the decision in the hands of Alfa Romeo, Renault, Racing Point and Williams. If any two decide not to support the move then it will be blocked.
"It's pretty logical that the ones that will feel that they haven't understood the tyre properly will try to trigger change," Mercedes boss Toto Wolff said last week.
"[But] I don't think F1 should change the rules because some are doing better than others.
"I don't mean in an arrogant way," he insisted. "We have given it a big push over the winter to get on top of our set-up issues, and understand how the tyres functioned last year."
Gallery: The beautiful wives and girlfriends of F1 drivers
Keep up to date with all the F1 news via Facebook and Twitter