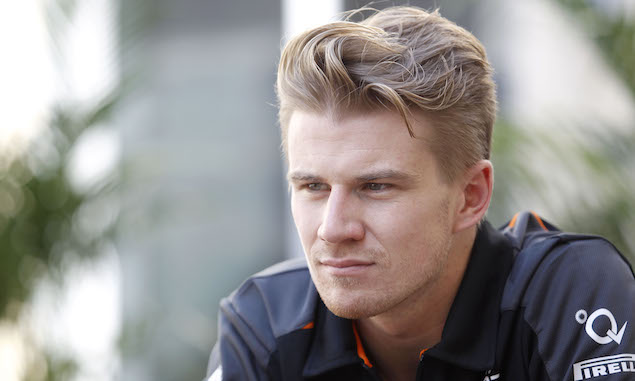 Nico Hulkenberg admits he is frustrated to not have scored a podium in his F1 career so far.
The German took pole position at the Brazilian Grand Prix at the end of his rookie season with Williams in 2010 but had to drop down to reserve driver at Force India a year later before regaining a race seat. In 94 starts Hulkenberg is yet to stand on the podium, and with a fourth place his best finish the German told F1i during an exclusive interview: "Of course that frustrates me.
"I don't really think that you need to be taking more risks to achieve it, it's just like you saw [in Russia] you need to be in the game. On that day I took more risks and I paid a price, a high price, so I failed on that day. It didn't work, so I think you need to keep cool, obviously you need to have a certain grade of aggressiveness but still be calm. You just need to work hard."
Hulkenberg cites the Russian Grand Prix this year as a missed opportunity as team-mate Sergio Perez went on to score his second podium for Force India and fifth overall.
Perez told F1i in August he would rather show flashes of potential thanks to sporadic big results while working to find consistency, and despite impressive consistency throughout his F1 career Hulkenberg admits: "I would prefer the flashes as well."
Graeme Lowdon exclusive: F1 is all about the passion
Exclusive pictures of the Mercedes power unit
Use the red tabs on either side of the screen to scroll through more Formula One news and features
Click here for a gallery of the McLaren MP4-X
Keep up to date with all the F1 news via Facebook and Twitter