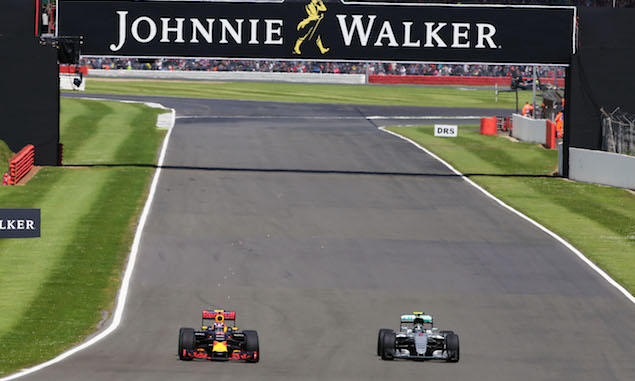 Toto Wolff says Red Bull will be "a major threat" to Mercedes at this weekend's Hungarian Grand Prix.
Mercedes was set to secure one-two results in each of the last two races before a collision between the two drivers relegated Nico Rosberg to fourth in Austria. At Silverstone Rosberg was demoted from second to third as a result of radio messages given to him by Mercedes, and on both occasions Max Verstappen took advantage to finish second.
Red Bull should have won the wet/dry Monaco Grand Prix but for a pit stop error for Daniel Ricciardo, and with the Hungaroring likely to suit the four-time constructors champions Wolff is expecting a stern test this weekend.
"It was a special day, bringing home a 1-2 finish in front of our friends and colleagues from Brackley and Brixworth," Wolff said, referencing the fact Rosberg finished second on the road at Silverstone. "Now, we face a very different challenge in Budapest.
"This circuit has not been kind to us over the past two years and it plays to the strengths of our rivals. The Red Bull, for example, is a car that functions well where high drag isn't penalised as much as at other types of circuit. So, in wet conditions and at low-speed circuits such as the Hungaroring, they are a major threat. We will need to be flawless to come out on top at this track."
And Wolff says Mercedes is also turning its attentions to next year's car as a result of the new regulations which are set to be introduced.
"We are also now entering a time where things are complicated even more by some big decisions to be made. Every week we must analyse how much resource we move across to the 2017 project - but that's a tricky balance. Some teams will have stopped 2016 development very early - as early as February maybe, once the current cars hit the circuit.
"That does give them an advantage, as the learning curve is very steep at the beginning. If you are a few weeks behind you can find yourselves much further back in the end. We may be halfway through the battle for this year - but the hard work is only just beginning."
Closing the gap? 2016 constructors points progression
FEATURE: Red Bull Racing: Be My Guest
From the cockpit: Felipe Nasr on the green grass of home
Keep up to date with all the F1 news via Facebook and Twitter