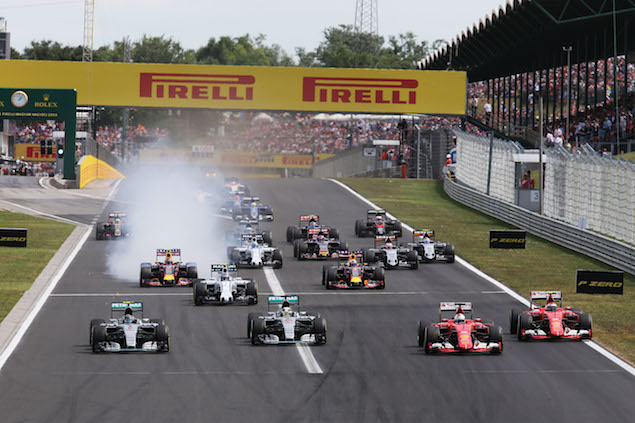 Paddy Lowe describes the home of the Hungarian Grand Prix as a "tough venue to crack", with Mercedes yet to win in Budapest in the latest V6 turbocharged era.
Despite ruling the Formula One roost since the current generation of power units was introduced in 2014, the reigning Constructors' champions have seen Red Bull's Daniel Ricciardo and Ferrari's Sebastian Vettel defeat them in the last two races held at the Hungaroring.
In both instances, Mercedes had one of its drivers starting on pole position but Lowe is quick to remind that history shows it is no guarantee for success in the Magyar event.
"It's the only race we haven't won in the V6 Hybrid Formula One era and the Hungaroring is a tough venue to crack, with only 13 of the 30 Grands Prix to be held at this circuit having been won by the pole sitter - despite it being one of the toughest tracks on the calendar for overtaking," the Mercedes technical chief said.
"It's tough on both cars and drivers, with ambient temperatures often reaching well into the 30s Celsius. The layout is low-speed, so we will run as much downforce as possible - similar to Monaco.
"With the supersoft compound available - a tyre one step softer than the softest compound allocated last year - we expect to see some very quick qualifying times."
Lewis Hamilton is currently tied with Michael Schumacher as the most successful driver in Budapest with four Hungarian Grand Prix wins.
TECHNICAL: Under the skin of the Mercedes W07
Closing the gap? 2016 constructors points progression
FEATURE: Red Bull Racing: Be My Guest
From the cockpit: Felipe Nasr on the green grass of home
Keep up to date with all the F1 news via Facebook and Twitter