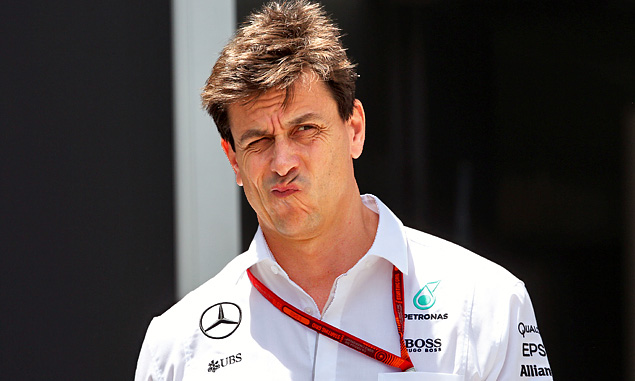 Mercedes boss Toto Wolff has said the team is unlikely to follow a strategy of reducing Lewis Hamilton's participation in free practice sessions in order to eke out his remaining engines over the final five races of 2016.
After his dramatic early exit from the Malaysian Grand Prix on Sunday, Hamilton indicated to reporters that he now had a lack of confidence in the last two engines currently available to him.
"Right now my concern is that I've got these two engines and I want to make sure they can treat them with whatever they can to make sure they last," Hamilton said.
"If that means not doing a session, I will not do a session. If that's what I've got to do, because I'll do whatever it takes to see through the race."
But Wolff said that he wasn't in favour of skipping practice sessions to reduce waer and tear on Hamilton's remaining engine components.
"Missing a practice session is harming his weekend overall, so we would want to come to the race and have a more reliable situation," he said.
"We have two engines left, one that has run three races and one that is brand new. We will leave no stone unturned to check them for the next races," he continued.
"Having said that, it is already the way we do things, that we are forensic in our approach and how we check all the bits. Whatever needs to be done to look at that specific failure today will be done.
"Most of the failures were not linked to each other – it was different failures. It was failures that were either in the supply chain, or material problems or assembly problems or just a mistake in the design or fatigue below the mileage it should have been, so there is no pattern in those failures that we can identify."
F1i's driver ratings for the 2016 Malaysian Grand Prix
FULL REPORT: Ricciardo wins in Malaysia as Hamilton retires from lead
Breakfast with... Gianni Morbidelli
Silbermann says ... Bugged by Liberty
Romain Grosjean exclusive column: Haas can build momentum for 2017
Keep up to date with all the F1 news via Facebook and Twitter