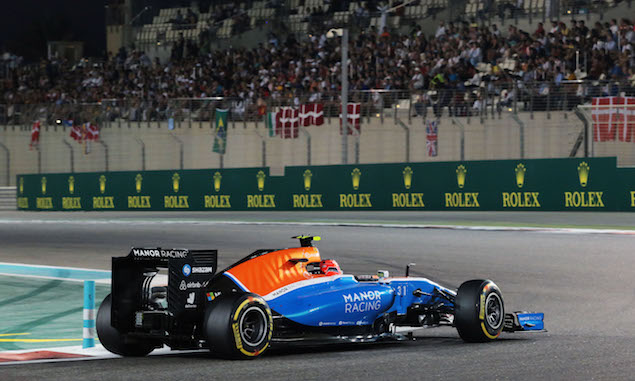 Manor owner Stephen Fitzpatrick says a new investor is set to bring additional funding to the team in the near future.
Fitzpatrick took over the team at the start of the 2015 season and brought it out of administration, failing to take to the track at the first race of the year but competing from the second race onwards with a year-old car. Manor closed the gap to the midfield this season - aided by Mercedes engines - and only lost out on tenth in the constructors' championship to Sauber at the penultimate race having scored one point in Austria.
Having been in discussions about potentially selling the team, Fitzpatrick says terms have been agreed with a new investor.
"I can't talk too much about the specifics but we have been in discussions with several investors, well, for the last six months let's say," Fitzpatrick said.
"One of the things I was quite clear on, right from the start, was that I accepted that in the current F1, money equals performance, so anything that was going to bring more funding to the team and help the team develop and progress I was very open and if that meant bringing another investor, even a majority investor, that was something I was happy to do.
"We have agreed terms with an investor at the moment and we are still working through that and I can't really talk more about the specifics."
American businessman Tavo Hellmund has been linked with a takeover of Manor since 2015, when he declared his interest in purchasing the team.
Hellmund was instrumental in bringing F1 back to the United States with the race in Austin, while he also worked on the Mexican Grand Prix which returned to the calendar last year.
Scene at the Abu Dhabi Grand Prix
Abu Dhabi Grand Prix - Quotes of the week
DRIVER RATINGS: Abu Dhabi Grand Prix
Keep up to date with all the F1 news via Facebook and Twitter