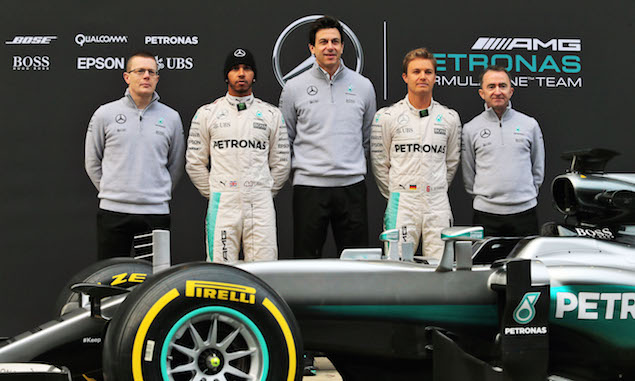 Paddy Lowe admits losing Nico Rosberg will set Mercedes back due to the late timing of his decision to retire from Formula One.
Rosberg shocked many by retiring from F1 with immediate effect having won the drivers' championship for the first time in Abu Dhabi. The German has been part of the Mercedes driver line-up since the team returned to F1 in 2010, first as team-mate to Michael Schumacher and latterly Lewis Hamilton.
Lowe says the departure of Rosberg is a key change due to the success he has helped deliver for Mercedes, and will have some impact over the winter while the team evaluates replacements.
"From an engineering point of view, losing Nico is like losing a corner of the car," Lowe is quoted as saying by Autosport. "How are you going to recover that?
"We'll be putting a lot of work in to that over the next few weeks, making sure we make the best decision possible.
"It is difficult because from a technical, engineering point of view we exist as an organisation to go out there and earn points for championships. That's a very, very tough process to go through - we've got some very, very tough competitors.
"Losing such a critical component in the team as Nico at this stage is something that will set us back a bit. To break the records we've done in the last three seasons you need a great car and a great team to produce that car.
"But you need fantastic drivers to go out there and score those points at a very, very low error rate."
Mercedes: The candidates to replace Rosberg
From the cockpit: Felipe Nasr on his second set in F1
F1i Classic - Bowing out on a high
Silbermann says... Respect to Rosberg
Keep up to date with all the F1 news via Facebook and Twitter