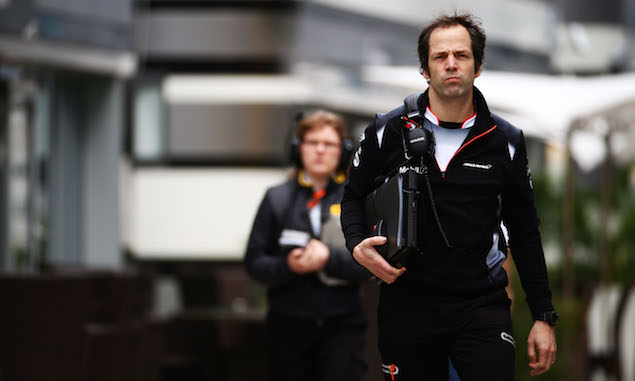 Renault has announced that McLaren Chief Race Engineer Ciaron Pilbeam will return to Enstone in the same position, while former deputy managing director Rob White will transfer from its engine department in Viry-Châtillon to become Operations Director at its UK-based chassis factory.
The two senior management appointments are part of Enstone's ongoing expansion, one year on from Renault's takeover of the Lotus F1 Team.
The French constructor endured a challenging return as a fully-fledged team, placing ninth in the 2016 standings with eight points.
"2016 was always about laying the foundations for the future as we are committed to Formula 1 for the long haul," Renault Sport Racing managing director Cyril Abiteboul said.
"Our 2016 car, the R.S.16, was conceived in an unbelievably short timeframe – literally a couple of weeks – so our focus for this year has been on expansion of headcount and infrastructure and looking to next year and beyond."
Enstone's chassis factory has already seen its workforce grow 20% over the past 12 months and Abiteboul says there are more projects under way.
"Expansion is not the work of a moment so we've been recruiting people through the year and they have been joining us throughout the season.
"It's definitely a case of targeting a quality workforce to come join us, but we do require a significant quantity of personnel in Enstone as we grow at a level allowing us to fight against the top teams."
"In terms of facilities, we are significantly increasing our on-site CNC machining capacity with two new machines in a dedicated building, a new spray and preparation facility is currently being built and we will shortly start extending our main factory building by approximately 800m2 to house the expansion of almost every department at Enstone."
While Renault's works outfit struggled, its customer team Red Bull recovered to the front, partly thanks to Viry's much improved power unit.
"At Viry-Châtillon we've been working on the structure with a process of further evolution to the changes started in the recent past," Abiteboul added.
"This has meant adapting the structure to change from a power unit supplier to part of a full manufacturer entry in addition to continuing as a supplier to other parties, as well as targeted headcount expansion for better control of our skills and talents."
Pilbeam's F1 experience includes spells at BAR-Honda, Red Bull - where he race-engineered Mark Webber -, and Lotus, working at Enstone in 2013/14.
Silbermann says... Let's go racing in December
Jorge Lorenzo: When a two-wheel champion tests a Mercedes
Keep up to date with all the F1 news via Facebook and Twitter