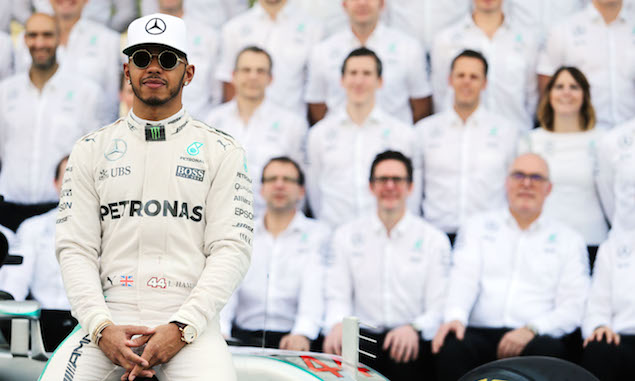 Lewis Hamilton says he "didn't have equal opportunity" from Mercedes in the 2016 drivers' championship due to his reliability failures.
For the first time as team-mates with Nico Rosberg at Mercedes, Hamilton lost out in the title battle after suffering a number of reliability issues in 2016. Needing to overturn a 12-point deficit, the final race in Abu Dhabi saw the Briton defy team orders as he held up Rosberg in an attempt to leave his team-mate vulnerable from Sebastian Vettel and Max Verstappen behind.
With Mercedes' decision to interfere annoying Hamilton, the triple world champion says he was forced to take such an approach because of the reliability problems he had faced during the year.
"The team's job is to provide both drivers with equal opportunity," Hamilton told TIME magazine. "And unfortunately, I didn't have equal opportunity, because I had failures on our side of the garage. The other side didn't.
"So that puts more stress on the importance of myself sucking every ounce of opportunity. At the end, that's all I could have done. I didn't do anything dangerous. I didn't put anyone in harm's way. I'd do it again. You're out there to fight."
And Hamilton says he has "twice the desire" to win the 2017 drivers' championship after missing out on the title this season.
"I'm in a good head space. I have a process that I need to take into next year. When I lost the championship, the motivation to want to take it back next year became twofold. I now have twice the desire."
2016 team-by-team review: Part two
2016 team-by-team review: Part one
Keep up to date with all the F1 news via Facebook and Twitter