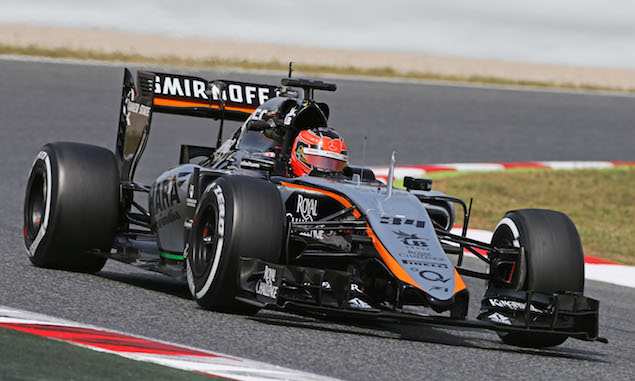 Esteban Ocon says being selected by Force India to race for the team in 2017 puts pressure on him to deliver for the team.
Force India was left searching for a new driver in October after Nico Hulkenberg opted to leave for Renault despite having already been under contract. The frontrunners were immediately young Mercedes due Ocon and Pascal Wehrlein as both had tested for the team on consecutive days in Austria 2015.
Ocon won the seat and was announced as Hulkenberg's replacement ahead of the Brazilian Grand Prix weekend. In an exclusive interview with F1i, the Frenchman says the desire for Force India to hire him gives him confidence but also adds pressure.
"The test helped massively, massively," Ocon said. "I think if I didn't do this test they wouldn't even think about me. They wanted me, Force India wanted me. This test was a coincidence at first but in the end it was for something because now I got the drive with them.
"It has been good and they remember me well, I gave them a great test I think, that's why they wanted me, and we were P2 at this test so it's just a great one for me as well. I really remember it like one of my best tests.
"It's great [to be wanted], but also it puts you under some pressure because they think big. They think that you will arrive and do a strong job so that's what they expect. So I have to work very hard to do that, to deliver that. I haven't delivered it yet so you need the hard work to be done."
Esteban Ocon interview: You're meant to be great when you reach F1
INTERVIEW: Christian Horner on Red Bull rising
TECHNICAL: F1i's review of 2016
Keep up to date with all the F1 news via Facebook and Twitter