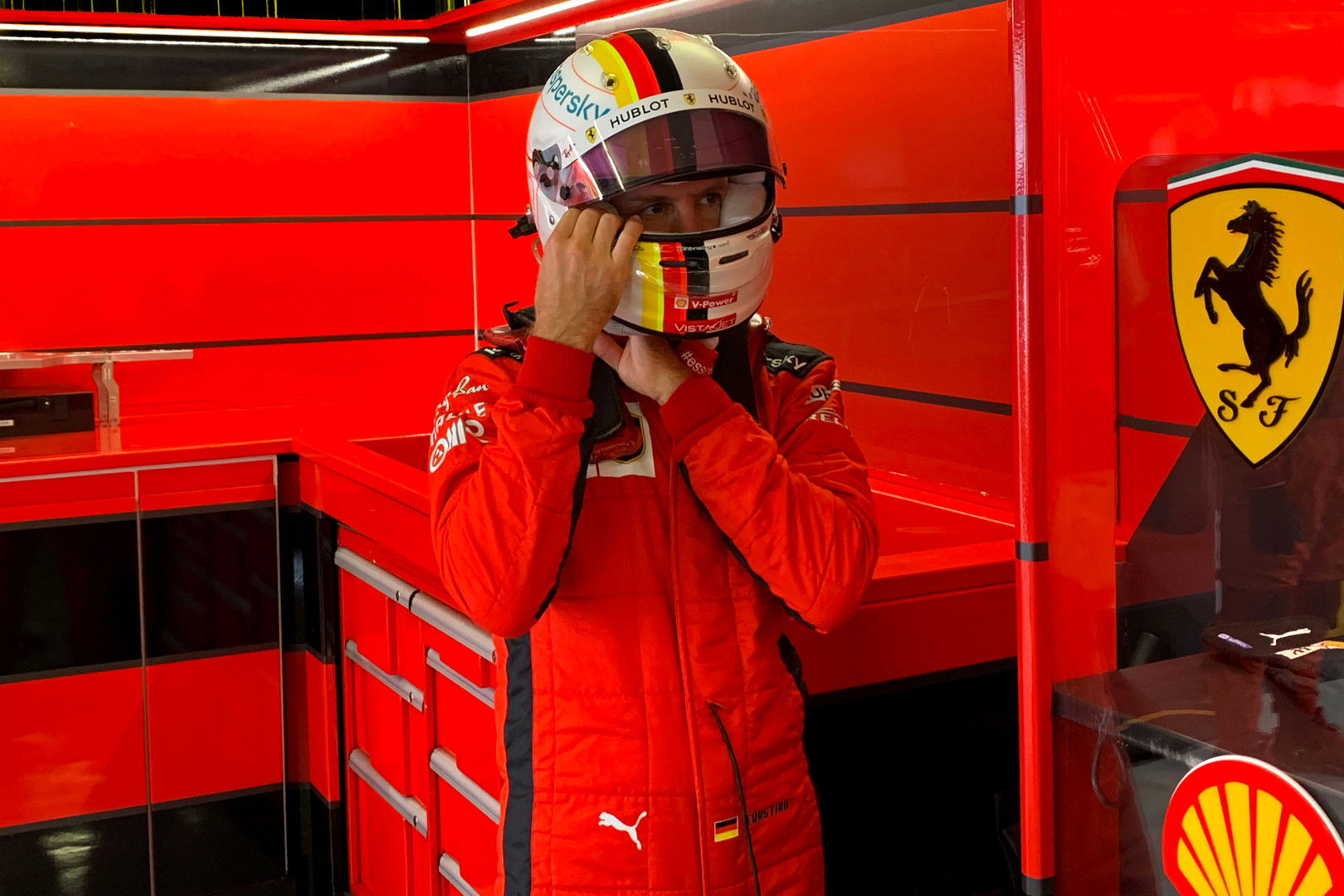 Sebastian Vettel (P10, 1 pt): 6/10
Sebastian Vettel's Maranello torment continues, and while this weekend was without any obvious catastrophes and even yielded a championship point at the end of the race, it nonetheless underscored just how far behind his team mate Vettel has fallen. It's not so much a gap as a yawning chasm, and quite why Vettel's form has collapsed to this extent is baffling everyone in the paddock - Vettel himself very much included. He had a decent time in Friday's qualifying where he was sixth fastest in FP2 but it was the same old story in qualifying where he ended up slowest of those who made it through to the second round - even lagging behind a Williams! A poor start to the race dropped him down a position and he spent the first half plodding his way up to eighth place by the time he came in for service on lap 27. After that he was stuck behind Alex Albon for an extended period until finally getting by on lap 46. It then took him eight laps to get the better of Kimi Raikkonen in the Ferrari-powered Alfa Romeo to put him into the top ten, where he remained until the finish.
Daniel Ricciardo (P9, 2 pts): 7.5/10
After the success of his maiden podium for Renault last time out at the Nurburgring, it was a rather more subdued outing in Portimão for Ricciardo and the team as a whole, with the conditions at the Autódromo Internacional do Algarve not suiting the R.S.20 in the same way. Ricciardo finished outside the top ten at the end of Friday and in final practice so it took a big effort to ensure that he made the cut at the end of Q2. Unfortunately in the process he spun off at the end of the second round while passing slower traffic and damaged the rear wing of his car, which couldn't be repaired in time to get him out again in the session thereby consigning him to tenth place on the grid. He improved on that in the opening laps of the race and rose to seventh, but his soft tyres soon degraded and he began sliding backwards. That necessitated an early pit stop which meant a compromised strategy and an extended run on mediums for the remainder of the race. Toward the end it saw him ceding positions to Pierre Gasly and Carlos Sainz, but Ricciardo did have the satisfaction of holding off Sebastian Vettel to the finish.