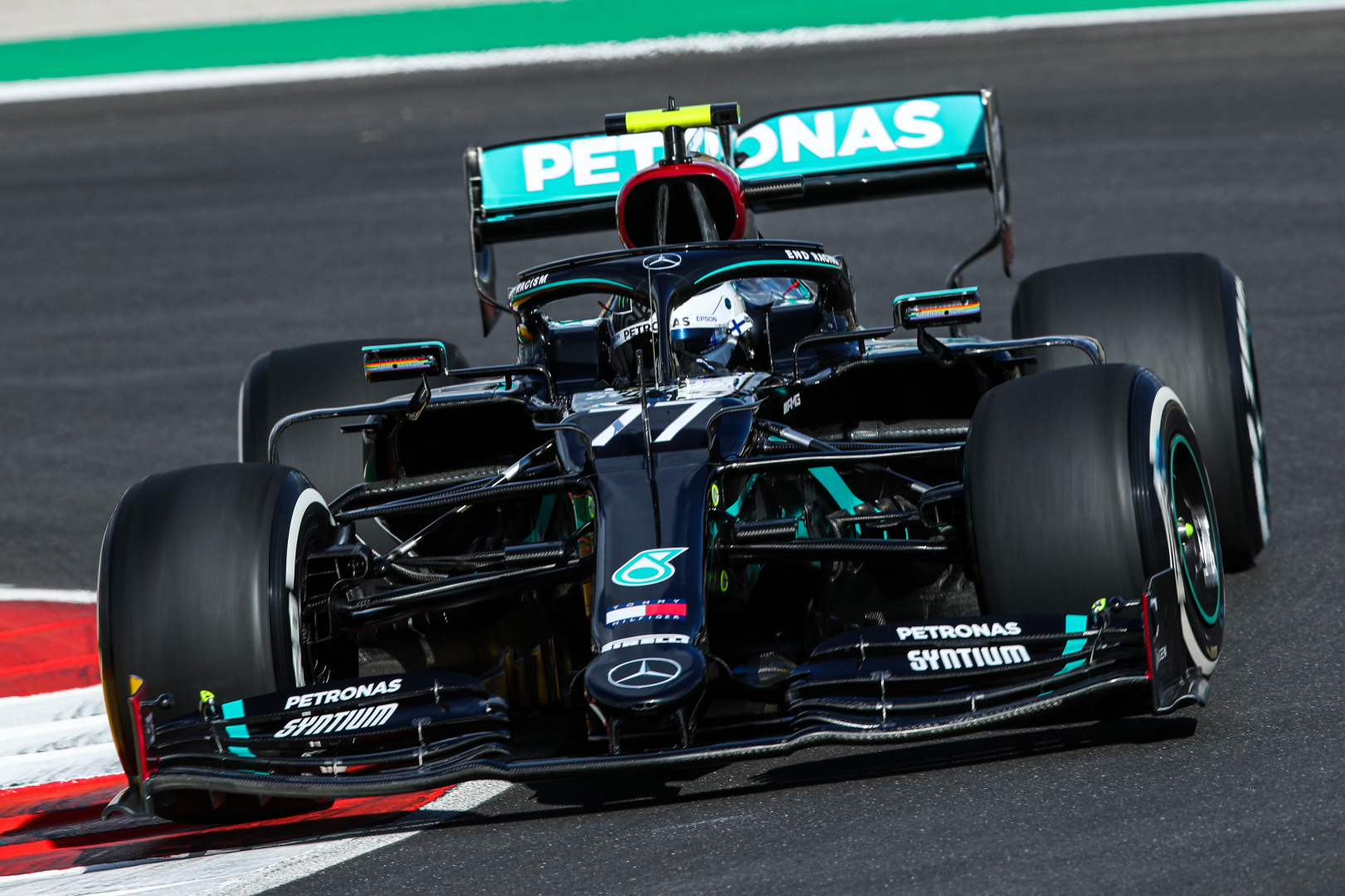 Valtteri Bottas (P2, 18 pts): 8.5/10
Portimão was another case of a strong opportunity somewhat squandered by Valtteri Bottas. Once again the Finn proved to be quicker at getting to grips with a brand new circuit than his Mercedes team mate, and he topped both of Friday's practice sessions by a significant margin over Lewis Hamilton and Max Verstappen. The gap closed to just 0.026s in FP3 and Hamilton was ahead on the first round of qualifying, but Bottas stamped his authority in the second round where he was again three and a half tenths quicker. It looked like an open door for pole position - but as he's done so many times, Hamilton pulled something magical out of nowhere to crush Valtteri's dreams. It left him struggling to hold off Verstappen going into the first turn of the race; while he was unsuccessful initially, he then immediately elbowed his way back in front. Both Mercedes were struggling for grip in the early light rain but Bottas managed the conditions better and took advantage of Hamilton's moment of oversteer to get ahead. Once Carlos Sainz's surprise ascent to the lead had been dispensed with, Bottas found himself in front on lap 4 and with a growing lead over Hamilton. And then suddenly that lead disappeared, Hamilton ate up the gap and in the blink of an eye the pass was made on lap 20. Bottas should have been able to counterattack, but Hamilton was already disappearing into the distance. The team denied Bottas the chance to use soft tyres for his last stint (and given what happened to other drivers who tried it, probably for the best) and he was left to pick up a another dutiful second place at the chequered flag.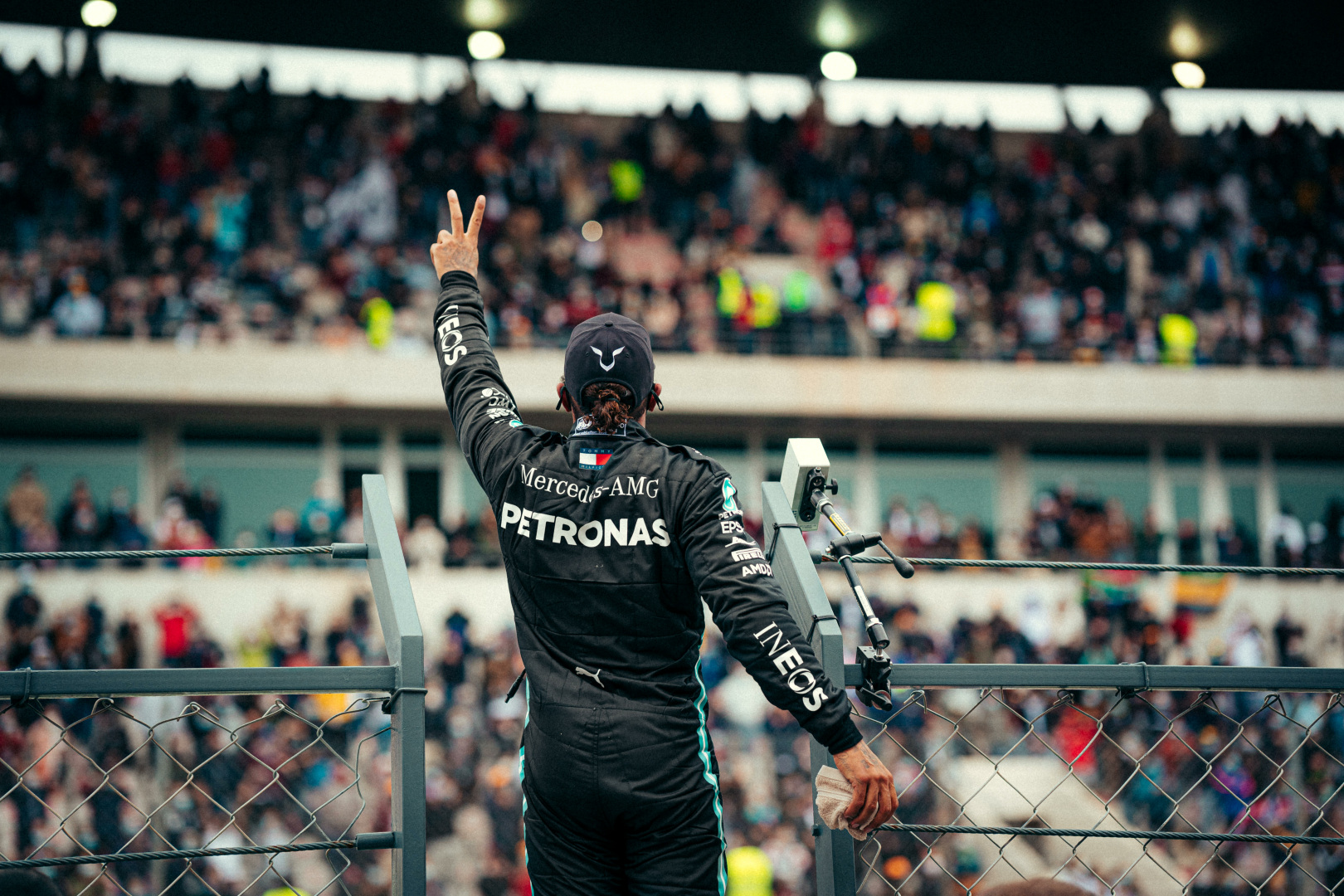 Lewis Hamilton (Pole, P1, Fastest lap, 26 pts): 9.5/10
It seems picky to criticise Lewis Hamilton for not being quickest in any of the three practice sessions at Portimão - traffic meant he was only eighth fastest in FP2 - but it's hard to find fault with his overall performance this weekend given that he went on to pick up pole position, a bonus point for the fastest lap of the race, and of course his 92nd career victory which puts him ahead of Michael Schumacher in Formula 1's all-time records. By the time he finally emerged at the top of the timesheets in the first round of qualifying there was a sense of inevitability in the idea that he was about to crush Valtteri Bottas's hopes and dreams by once again managing to come out in top in Q3. But the wheels very nearly came off Hamilton's weekend when both he and Bottas seriously struggled for grip when light rain started to fall at the start of Sunday's race. Although he got a good start, Hamilton then suffered a huge oversteer moment at turn 7 that cost him the lead. But he didn't panic, confident that once the medium tyres came up to temperature he would be able to reclaim the lead. That's what happened on lap 20 when he passed his team mate with distressing ease and then disappeared up the road in the blink of an eye, never under any serious threat thereafter. It was a masterful display by a driver at the top of his game: if you're going to break one of sport's most unassailable records, this is surely the way to do it.