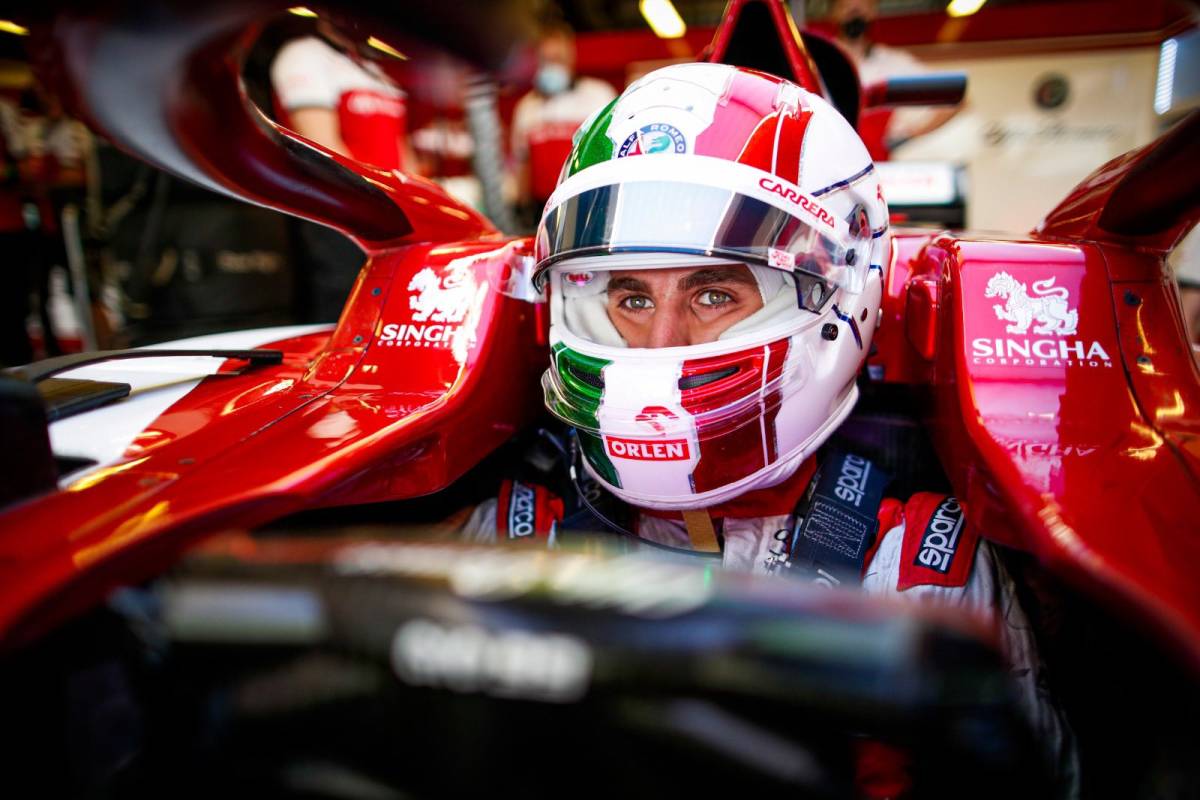 Antonio Giovinazzi (P16): 6/10
This season has been something of a slog for Alfa Romeo as a whole, with Antonio Giovinazzi only troubling the top ten on three occasions (at the Red Bull Ring, the Nurburgring and Imola.) It never looked likely that Abu Dhabi would add to that tally. But given the car's obvious performance deficiencies (shared by all the Ferrari-powered cars this season) Giovinazzi has made a decent go of things. Qualifying saw him get through to Q2, putting him ahead of the vastly more experienced Kimi Raikkonen for the ninth time in 17 races with the pair finishing equal in the drivers standings. Otherwise though it was a very standard issue weekend for the Italian, who ran the first half of the race hovering around 15th place after being quickly dispatched by Raikkonen, leaving him battling Nicholas Latifi for position. He won that particular scrap to become the meat in a Williams sandwich, and he was unable to do anything about George Russell by the time the finish line beckoned.
George Russell (P15): 6.5/10
A week is a long time in Formula 1, and seven days after he was proudly wearing Mercedes team colours as Lewis Hamilton's stand-in it was back to the day job with a bump for George Russell. He had no problem beating his team mate by an average of four tenths in practice and qualifying, but for once there was no attention-grabbing progression into Q2 and he found himself starting from just 16th place on the grid - a far cry from the front row view he enjoyed in Sakhir. He didn't make much progress in the opening laps but did manage to get past Kevin Magnussen after the safety car restart. He also got the better of Antonio Giovinazzi leaving him running in 14th place behind Kimi Raikkonen for a spell, before he found himself tangling with Charles Leclerc and Sebastian Vettel once the pair made late pit stops. Even with Ferrari's current downturn, it was inevitable that the Williams would eventually come out of that encounter second best, but he did well to contain the threat of Antonio Giovinazzi in the faster Alfa Romeo during the concluding laps.