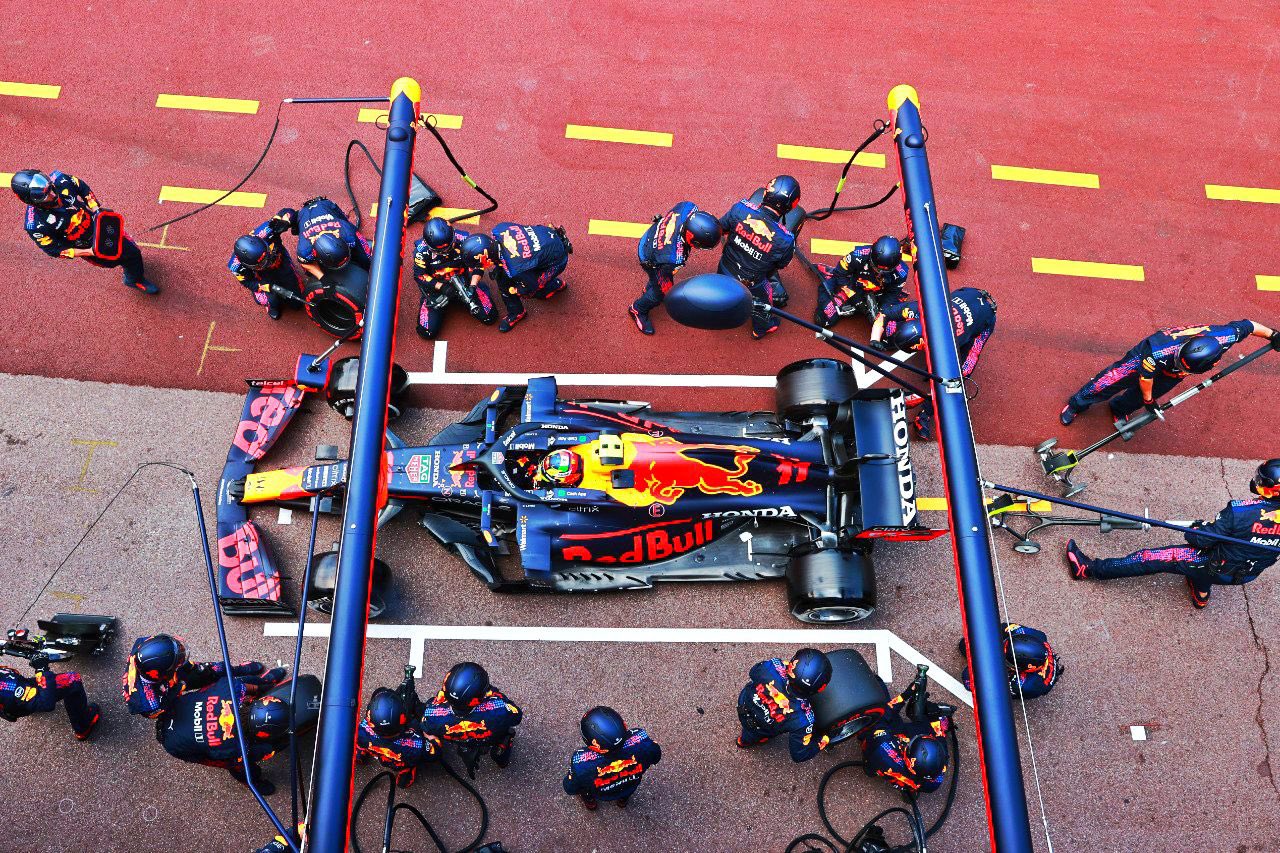 Sergio Perez (P4, 12 pts): 9/10
Sergio Perez started with a splash by being quickest in first practice, but after that he was back to being half a second off the pace of his team mate Max Verstappen. While that was good enough to make it to the final round of qualifying, his bosses won't have been happy to see him starting the race from ninth on the grid where he could be no strategic help at all to the Dutch driver which is the principle reason the team hired him in the first place. But actually this turned out rather well: Verstappen really didn't need any help at the front once his main rivals Charles Leclerc and Valtteri Bottas were removed from the equation, and Perez actually proved to be perfectly placed to take care of Lewis Hamilton who was starting from the row ahead in seventh. Perez' presence there seemed to throw off the Mercedes pit wall, and their early summons to bring Hamilton in to pit lane provided the opportunity for the Mexican to pull off a very pleasing overcut five laps later that also propelled him ahead of Sebastian Vettel and Pierre Gasly. After that he threw everything into his efforts to pass Lando Norris for a podium position, and would have gotten away with it at any circuit other than the notoriously difficult to overtake Monaco which meant he just missed out. But it's thanks in no small part to Perez' significant points contributions that Red Bull have now moved ahead of Mercedes in the constructors championship.
Lando Norris (P3, 15 pts): 9.5/10
Its been a great start to the season for Lando Norris, although a slightly subdued time in Spain suggested that maybe it wasn't going to last. Monaco has put paid to any such concerns with an exceptional performance by the 21-year-old. Firmly in the top ten throughout practice, he didn't flinch when it came to qualifying on Saturday afternoon and comfortably managed to put the car into fifth place where he was just 0.274s off the pole position time. With Charles Leclerc absent from the grid on Sunday, Norris wisely let Max Verstappen, Valtteri Bottas and his former team mate Carlos Sainz fight it out through Ste Devote, concentrating instead on ensuring that no one jumped him from behind going into the first corner. When Bottas retired on lap 31 Norris suddenly found that he had a potential podium on his hands, but his tyres were waning and it seemed only a matter of time before Sergio Perez caught and passed him in the superior Red Bull. But it didn't happen, and Norris was able to hold on to third all the way to the finish and in the process put his current McLaren team mate Daniel Ricciardo a lap down. The Aussie was no where in sight after the race, while Norris was having a bromance play date with Sainz on the podium celebrating with Verstappen, the first time that McLaren has finished Monaco in the top three since Jenson Button in 2011.