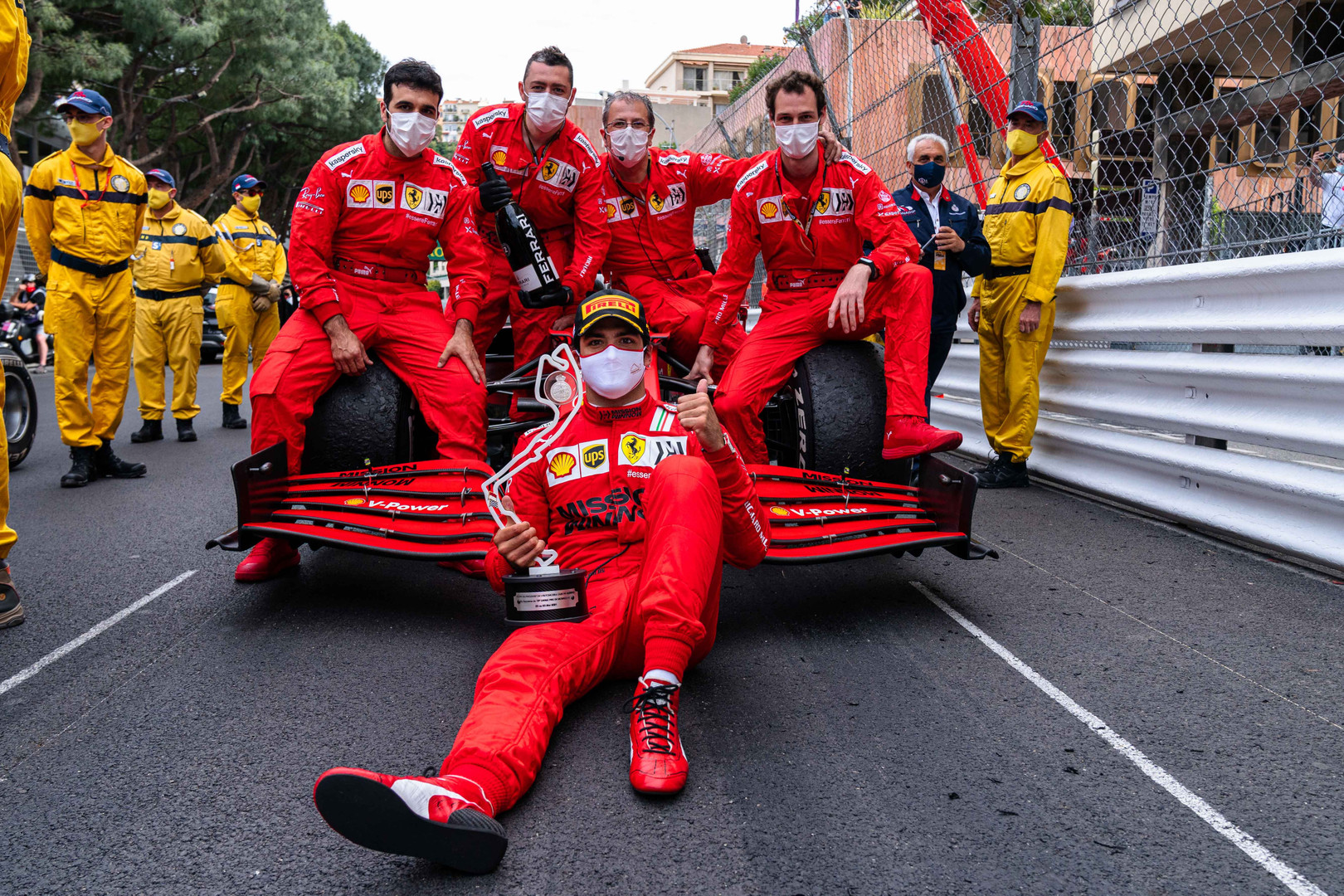 Carlos Sainz (P2, 18 pts): 9/10
Carlos Sainz described second place in Monaco as being "bittersweet", and you can see his point. Sainz and Charles Leclerc had delivered a shock at the end of Thursday's practice session by pulling off a Ferrari 1-2, and by a significant margin at that over Lewis Hamilton, Max Verstappen and Lewis Hamilton. Was it a blip, or were Ferrari truly back in the game after their abjectly awful 2020 season? Verstappen moved ahead of them on Saturday morning but Sainz was still second fastest, and Leclerc was able to take pole position later in the day. However his subsequent accident and red flag meant Sainz didn't get his own chance to join Leclerc on the front row and he was disappointed to be starting from fourth. It went from bad to worse on Sunday when Leclerc was ruled out of the race with damage to his car, and now everything rested on Sainz in just his fifth outing for Ferrari. Would he be up to the challenge? Of course he was. A solid start enabled him to maintain a watching brief on Verstappen and Bottas ahead, and when the Finn retired on lap 31 Sainz picked up second place and ran with it all the way to the finish without any hint of drama. And yet for all that, there was a sense of an opportunity missed for Ferrari this weekend, even though Sainz himself had done everything he possibly could.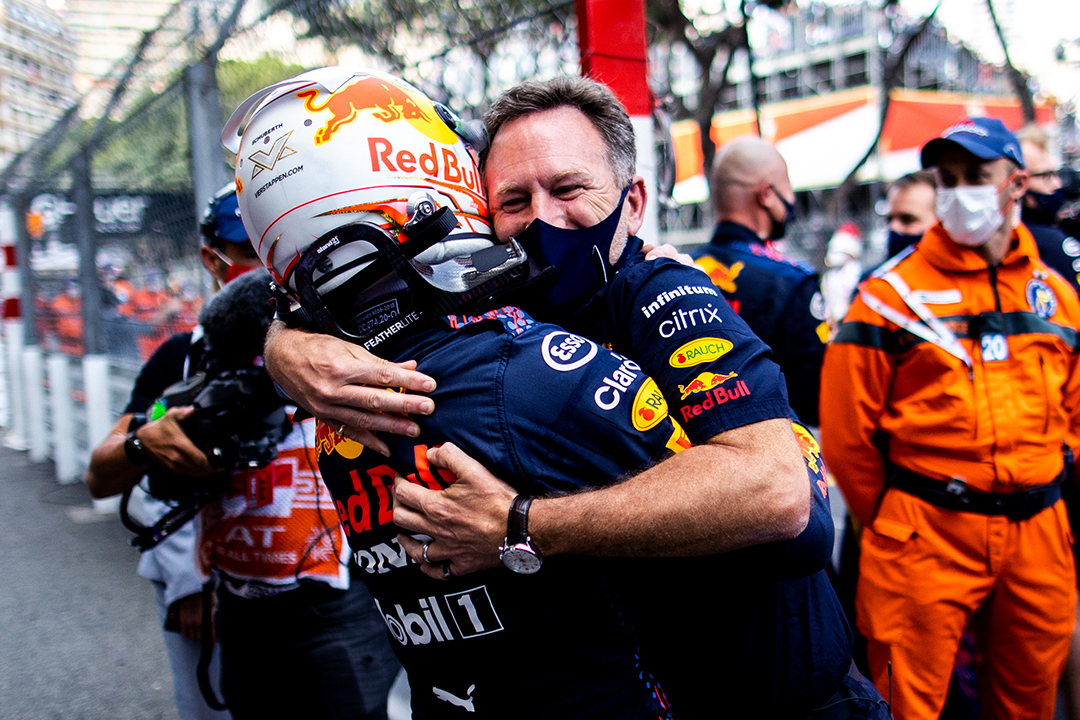 Max Verstappen (P1, 25 pts): 9.5/10
It seems a ridiculous thing to say, but this is the first time that Max Verstappen has ever led the drivers championship in a career dating back to his debut in the 2015 Australian Grand Prix with Toro Rosso. Up to this weekend it looked like Lewis Hamilton still had enough in hand to keep Max at arms length on his way to a record eighth title, but after Monaco that no longer seems the inevitable outcome to the 2021 season. Verstappen deserves his new lead role in the battle, after some impressive performances in the first four races which included a couple of near-misses and victory at Imola. This weekend he was in the top four on Thursday, fastest of all in final practice, and then narrowly lost out on pole when a red flag triggered by Charles Leclerc cost him his last push lap. With Leclerc subsequently missing from the grid for Sunday's race and Hamilton starting way down the order, the door was wide open for Verstappen to sweep to victory. He needed no second invitation and performed flawlessly. The younger, less mature Max might have got bored and made a mistake in what proved to be a straightforward and uneventful run, but this current version of Max is older, wiser, and seemingly weaponised in pursuit of title greatness. He doesn't make mistakes, he forces his rivals into making them instead.