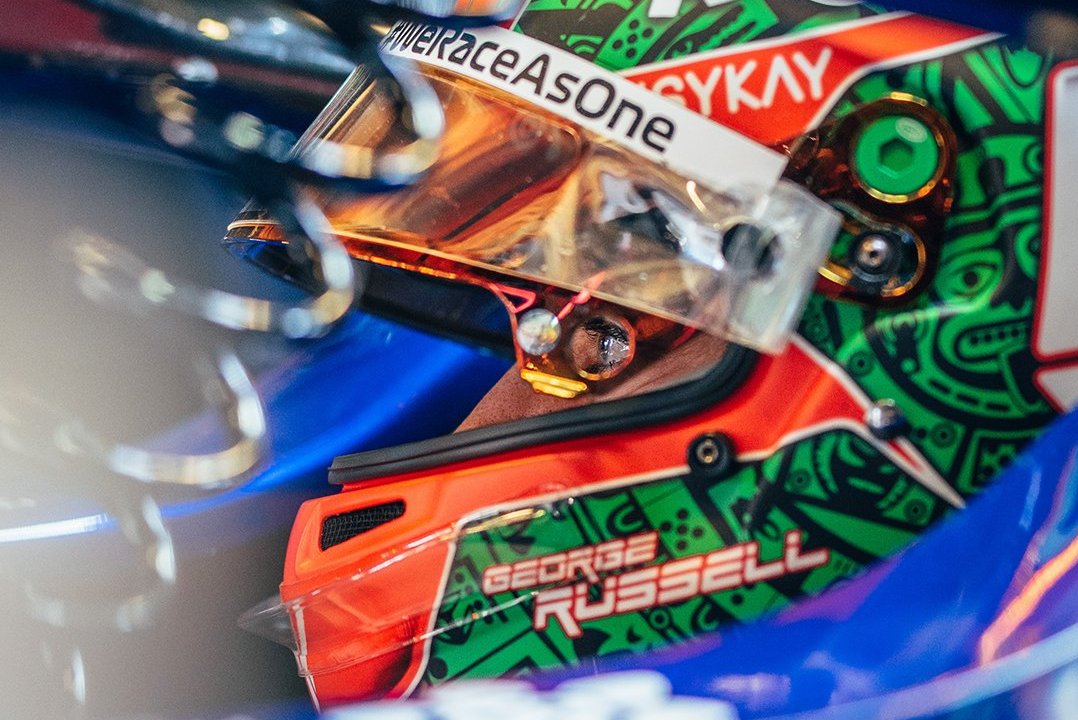 George Russell (P16): 7/10
Like his Williams team mate, George Russell seemed stuck in the past in Mexico and unable to get the car to perform. Just 17th in FP1 (ahead of Nicholas Latifi and the two Haas drivers) and prevented from making any runs in FP2 after suffering a gearbox failure, it was no wonder that Russell was struggling to play catch-up on Saturday. In the circumstances he did very well to make it through to the second round of qualifying, although the five-place penalty for taking a new gearbox still meant he started from 16th. He had a most brilliant first lap, taking advantage of every opportunity that presented itself after the Bottas/Ricciardo incident at the first corner and duly emerged in ninth place behind the safety car. Unfortunately when the race resumed he was quickly picked off by Kimi Raikkonen and Fernando Alonso, and then by Lando Norris before making his pit stop on lap 15. Once outside the top ten there was no way back for Russell and he spent the rest of the afternoon trudging around in 14th until he was passed by Esteban Ocon, Valtteri Bottas and finally Lance Stroll on lap 54 to finish back where he had started in a very anonymous 16th.

Valtteri Bottas (Pole, Fastest lap, P15): 6.5/10
The rating we've given Valtteri Bottas seems slightly harsh given that he was quickest in first practice on Friday, claimed pole position on Saturday and then put in the fastest lap in the race (albeit in somewhat contrived circumstances). But the plain fact is that given where he started the race from, he should have at least finished on the podium let alone in the points. Certainly Toto Wolff wasn't happy with how Bottas handled the start of the race: not only did he get swamped into the first corner by Lewis Hamilton on one side and Max Verstappen on the other, but his spin after getting tagged from behind by Daniel Ricciardo effectively destroyed the team's strategy for the entire afternoon. "As I turned into Turn 1, I got hit from behind and spun around, then I was stuck in traffic and couldn't make progress. I was giving it everything but it was hard running in traffic because I was overheating the brakes and engine." It was by no means all his fault of course, but should the Finn have done more to avoid what happened? It could end up being the moment that the team lost the 2021 championship, and it's Bottas who seems to be getting all the blame - rather unfairly, but not entirely inaccurately.