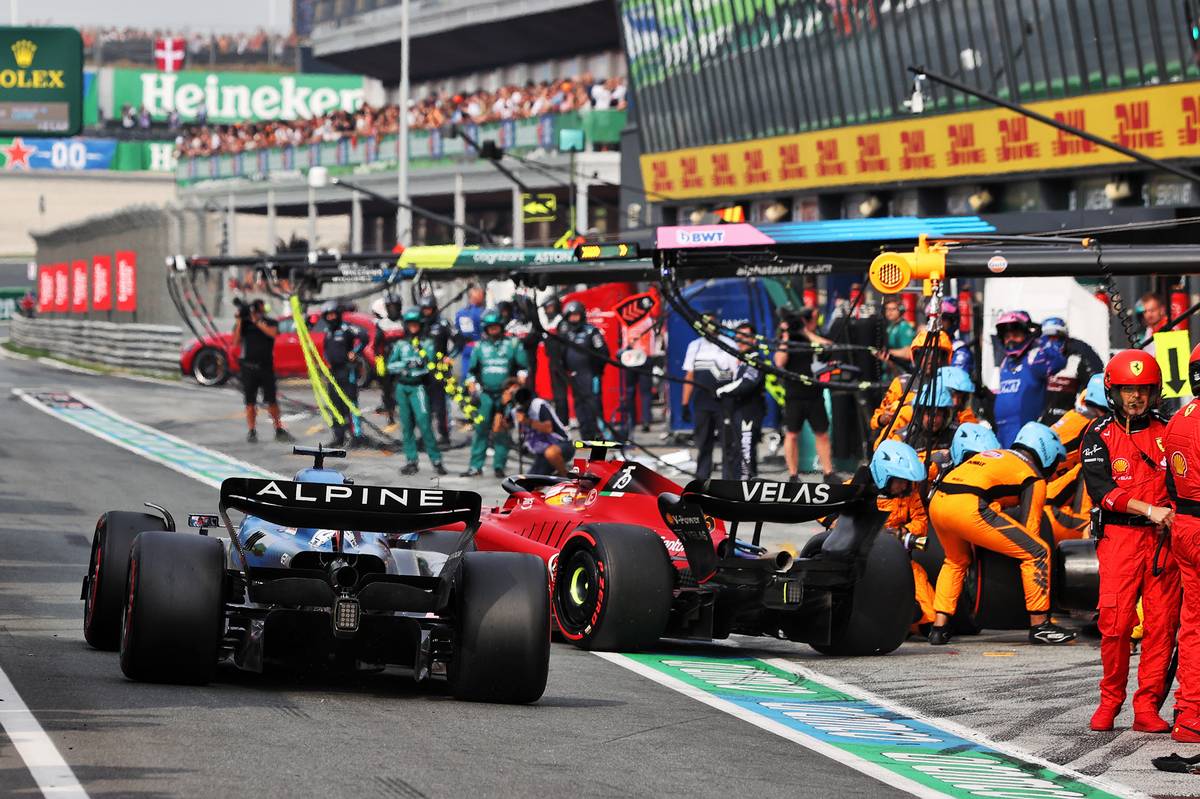 Carlos Sainz (P8, 4 pts): 8/10
Well, what can you say? It's become something of an easy cliche to talk about Ferrari's gaffe-prone performance this season, but they really went all-on at Zandvoort and produced an outstanding display of errors that for most teams would be enough for an entire season - most of them impacting Carlos Sainz. It's a shame as the Spaniard had looked strong in practice - he was just four thousandths of a second slower than Charles Leclerc in FP2 - and he went on to top the second round of qualifying on Saturday afternoon. Unfortunately he didn't quite carry that through into Q3, but starting from third still gave him a decent opportunity when the lights went out. There was minor contact with Lewis Hamilton in the first corner, but what really did all the damage to Sainz' race was that horrendous 12 second wait in the pit box when the team didn't have a rear left tyre ready for him. The mechanic also left the wheel gun out of position where it was run over by Sergio Perez (both drivers had to meet the stewards to discuss the incident). And then in a subsequent pit stop, Sainz was ushered out ahead of Fernando Alonso in an undeniable case of unsafe release which earned him a five second penalty. It meant that despite spending the final laps battling with Hamilton over fourth place, Sainz ended up demoted to P8 after the finish. Ouch.

Lando Norris (P7, 6 pts): 8/10
McLaren looked in promising form on Friday, with Lando Norris finishing in fourth place in both FP1 and FP2. He trailed off somewhat in final practice but still made it through to the final round of qualifying where he secured seventh place, making him 'best of the rest' behind the Red Bull, Ferrari and Mercedes drivers. When the lights went out he was able to get the jump on George Russell, although the Mercedes did get his own back three laps into the race. Even so, Norris was able to maintain seventh through the first round of pit stops. He dropped a spot when he pitted just before the Virtual Safety Car for Yuki Tsunoda's retirement, and another to Fernando Alonso when Norris was the last man to make a third and final pit stop on lap 57 under the full safety car, but Carlos Sainz' time penalty meant that he was boosted back to seventh after the chequered flag.