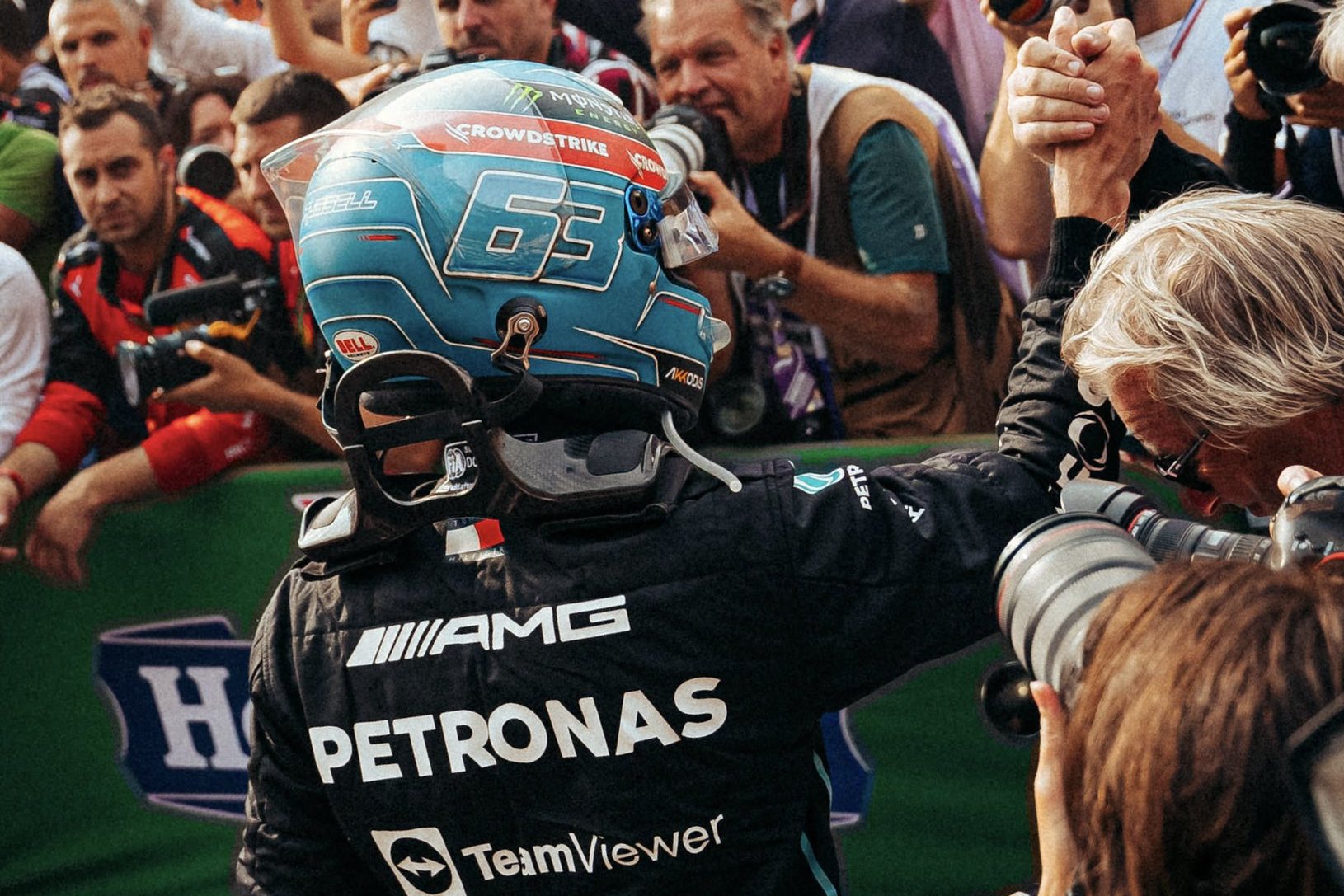 George Russell (P2, 18 pts): 9/10
George Russell's remarkable consistency in 2022 has seen him finish in the top five in all but one race this season since joining Mercedes. This weekend was his best result for the team yet, as he snatched second place with a daring last minute call behind the safety car to stop and switch to soft tyres for the closing stint. But that bold decision will have consequences, because it meant that he abandoned the role expected of him, that of Lewis Hamilton's rear-gunner fending off attacks from Max Verstappen, Charles Leclerc and Carlos Sainz behind. The way he was ranting after dropping from the lead to finish P4 suggests that Hamilton won't forget or forgive this moment in a hurry. But you suspect that Russell himself won't care all that much if he's ruffled feathers. He deserved his success this weekend, topping first practice and finishing second quickest on Saturday morning. Whether he could have challenged for pole in qualifying was a moot matter after Sergio Perez' late spin thwarted his final flying lap. He lost a place to his mate Lando Norris at the start of the race but soon snatched it back, the Mercedes' medium tyre gambit seeing him running in second behind Hamilton by lap 19. Was a maiden Silver Arrows victory on the cards? If the idea was for a single stop strategy, it was undone by the late Virtual Safety Car (for Yuki Tsunoda's retirement) and safety car (for Valtteri Bottas' engine failure); it was during the latter that Russell made the snap call to stop again this time for soft tyres that won him P2. Russell had displayed ice cold calm under searing pressure - the killer instinct of a future world champion.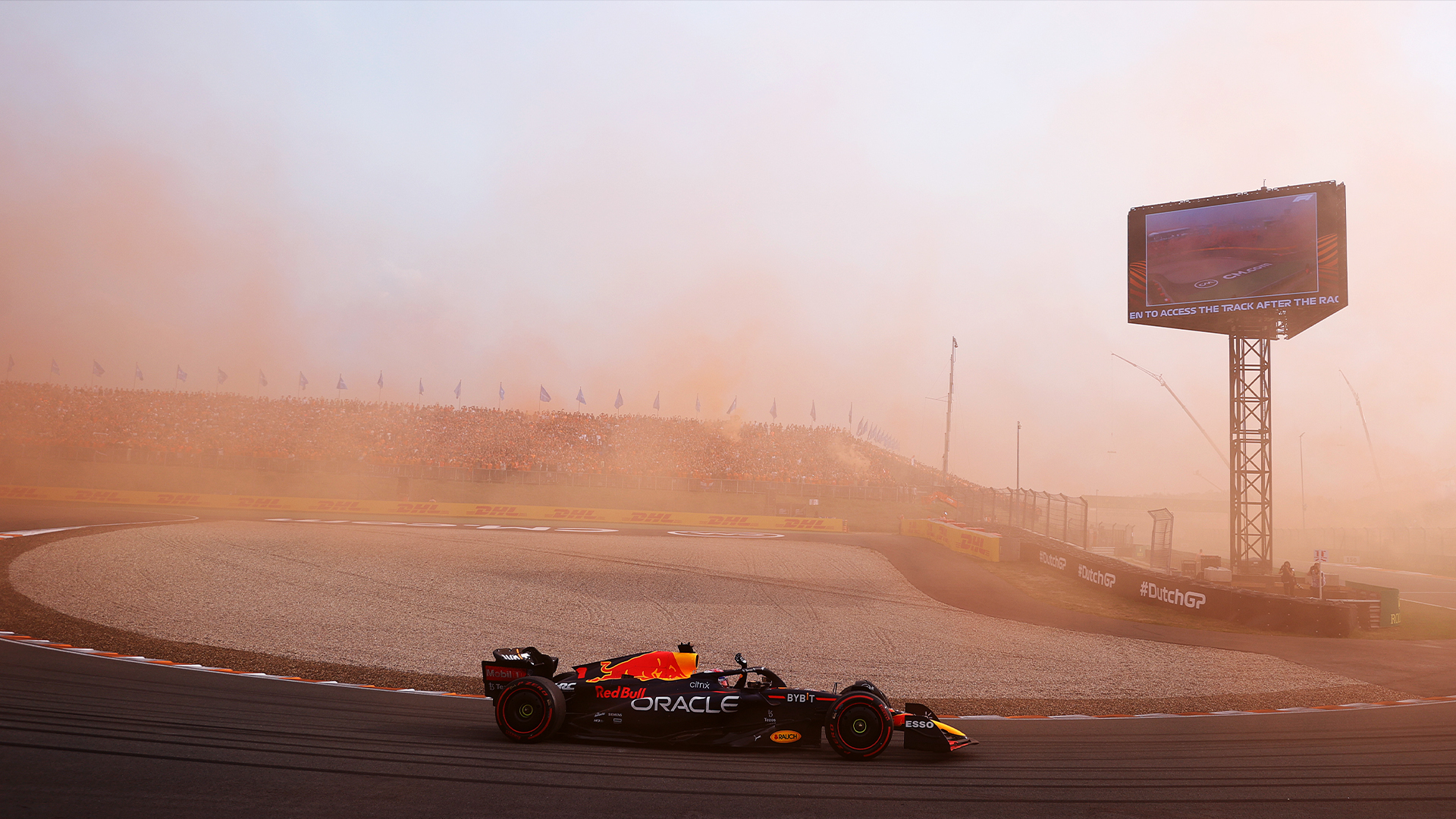 Max Verstappen (Pole, P1, Fastest lap 26 pts): 9.5/10
Last week we were compelled to give Max Verstappen a perfect ten in our driver ratings. And while he was unquestionably our driver of the weekend at Zandvoort, we're going to chip off half a point from his score this time just so he doesn't get complacent. After all, that was a pretty poor performance by Red Bull as a whole on Friday when the local hero created anxiety among his fans by suffering a gearbox failure in FP1 and then finishing a disappointing P8 in the later session. But he was on the comeback trail on Saturday, third in FP3 just 0.161s behind Charles Leclerc; and in qualifying he has just quick enough to clinch pole from Leclerc, although the margin of 0.021s was a lot closer than it had been in Spa. With the advantage of a fresh set of softs, Verstappen was able to hold the lead at the start of the race, at which point it became clear that the major threat was actually from the Mercedes pair starting on mediums and maybe going for a one-stop strategy. The late Virtual Safety Car and safety car interruptions changed the outlook and it became a matter of who could react to the rapidly changing situation quickest. It was Verstappen's extra stop on lap 56 for a set of softs that did the trick, shooting him past Lewis Hamilton at the restart who had been abandoned by his 'rear-gunner' George Russell. The win in the end was easy, but as Verstappen himself admitted it had been far from straightforward. In many ways it made the triumph all the more satisfying, as he basked in the adulation of his home crowd.