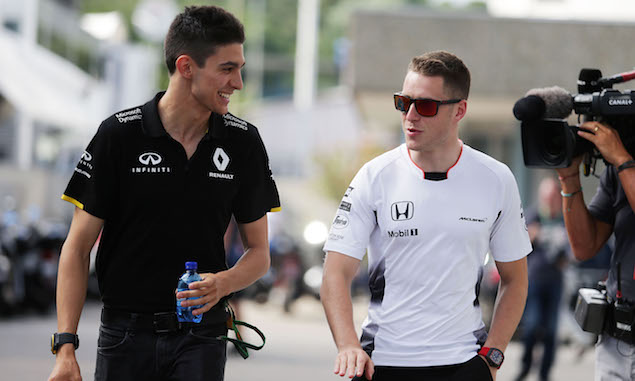 Esteban Ocon says he never expected to race in F1 so soon, ahead of his debut for Manor at the Belgian Grand Prix later this month.
Following Rio Haryanto's demotion to reserve driver due to a lack of funding from the Indonesian, Ocon was handed the race seat at Manor alongside fellow Mercedes youngster Pascal Wehrlein. While he has been carrying out reserve driver duties for Renault so far this season and has featured in a number of Friday practice sessions, when asked if he thought F1 would come so early in his career, the 19-year-old replied: "No, not at all.
"But thanks to all the tests and my preparation this year, I feel ready for it. It's helped me a lot. But I never thought that I would be offered this opportunity quite so soon. At the same time, I'm very happy about it and I'm looking forward immensely to my first Formula 1 race weekend in Belgium."
Ocon had been racing in DTM this season after winning last year's GP3 championship, and he admits he would have liked to see out his debut season but couldn't turn down the F1 opportunity.
"Yes, I'm a bit sad that I cannot complete the DTM adventure. I've kept raising my level of performance in the course of the season and gained a lot of experience. My pace has been steadily improving.
"So from that perspective, it's a pity that I'm unable to finish the season with the team. But it's not possible to compete simultaneously in both championships. Consequently, I had to decide, and the decision went in favour of Formula 1."
From Sauber to Ferrari - Exclusive interview with Kimi Raikkonen on F1's evolution
Silbermann says ... No hope for an Olympic Grand Prix
FEATURE: Romain Grosjean answers your questions
F1i Classic: The unforgettable Harry Schell
Keep up to date with all the F1 news via Facebook and Twitter