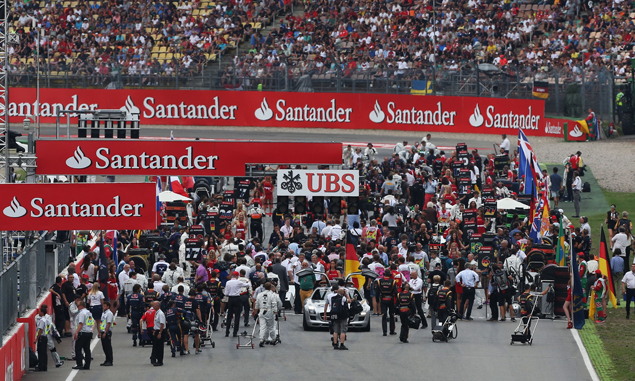 The FIA has confirmed there will be no German Grand Prix in 2015 after the commercial rights holder and promoter "did not reach agreement".
Formula One's governing body has issued a revised 2015 calendar that reveals the event has been dropped.
This year's German Grand Prix was initially scheduled to take place on July 17-19 at the Nurburgring but contractual issues had led the sport to seek an alternative solution with Hockenheim.
However, both parties failed to find a deal and Hockenheim managing director Georg Seiler announced last Tuesday that the Baden-Württemberg venue was ruling out the possibility of staging the race this year.
Germany's chances to host a Grand Prix in 2015 were dealt another blow on Thursday when a Nurburgring spokesperson stated that his circuit had also given up on having the event this summer.
The announcement comes at a time when Mercedes is dominating the sport, with four-time world champion Sebastian Vettel, eight-time grand prix winner Nico Rosberg and Force India driver Nico Hulkenberg also representing Germany on this year's grid.
This will be the first time since 1960 that Germany does not host a Formula One race.
Click here for the full gallery from the Australian Grand Prix
Keep up to date with all the F1 news via Facebook and Twitter