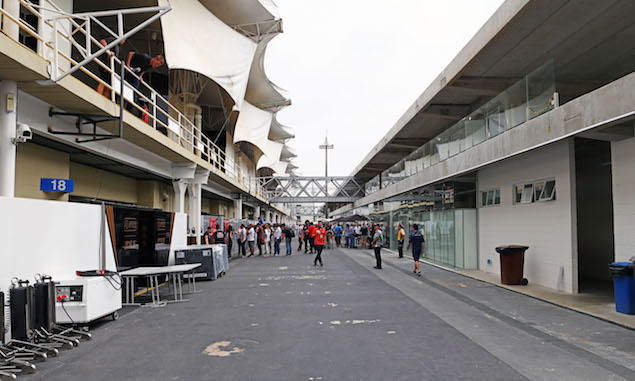 Toro Rosso's Carlos Sainz says one of things he enjoys from the upcoming Brazilian Grand Prix is the "friendly and cosy" atmosphere one encounters in the paddock, in contrast to some modern venues "where the space is too big to see anyone."
Interlagos belongs to the historic circuits on the Formula One calendar. having hosted Formula One for 45 years.
However, its outdated facilities have come under scrutiny in recent years, prompting major renovation works, part of which were completed in 2015.
Readying to make his second trip to the Autodromo José Carlos Pace as an F1 driver, Sainz explains why the place still exudes a special charm.
"It has a lot of history, it's a track where many world champions have been crowned and where there's been some very good racing in the past," the Spaniard said. "Another thing I like about it is the small paddock – it's friendly and cosy!
"For example, when you're having breakfast outside during the race weekend, you see and talk to many more people than usual – other team members, drivers, media, fans... - and it's very different to other tracks where the space is too big to see anyone."
Uncertainty around the Brazilian GP remains though, as underlined by its subject-to-confirmation status for the 2017 season despite Interlagos holding a contract through 2020.
INTERVIEW: Fernando Alonso: Why F1 is no longer just for heroes
F1i Classic: Brazil 1991 - Senna's pain and glory
FEATURE: Foul Play or Foul Language
Scene at the 2016 Mexican Grand Prix
Keep up to date with all the F1 news via Facebook and Twitter