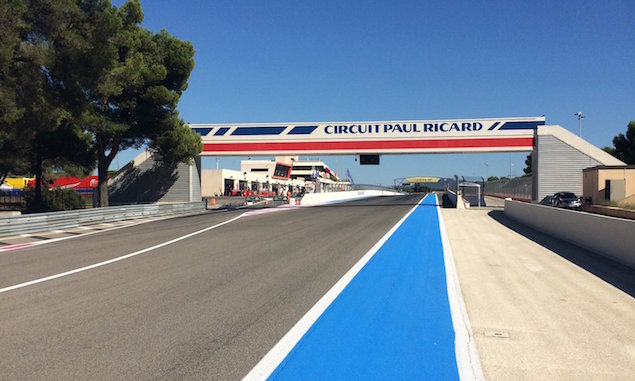 Formula One supremo Bernie Ecclestone is confident the French Grand Prix will make a return to the Formula One calendar from the 2018 season.
The news was first reported in French media on Thursday evening, with sports daily L'Equipe saying Circuit Paul Ricard has agreed on a five-year deal to welcome the sport back to France following a ten-year absence.
The event will receive support from the regional council of Provence-Alpes-Côte d'Azur (PACA), the city of Toulon, the département of Var and the FFSA (French motorsport federation), with an official announcement and more details expected during a press conference scheduled for Monday afternoon in Paris.
Asked by UK news agency Reuters about France coming back to the F1 programme, Ecclestone replied: "Yes, I think it will happen"
The 86-year-old added that the event is likely to take place in late July, "more or less sort of the German date, probably", while stories in the French press had mentioned a late August or early September slot.
Also known as Le Castellet, Paul Ricard has undergone massive renovation works since it last hosted F1 in 1990, and was used for a Pirelli wet-weather tyre test as recently as in early 2016.
Despite Ecclestone's family trust owning the circuit, the F1 CEO rules out them being involved in organising and promoting the returning French GP.
"It's nothing to do with them at all. I think they are renting it to the people that are going to be the promoters."
France last hosted a Formula One grand prix at Magny-Cours in 2008, with Felipe Massa winning the race for Ferrari.
Technical analysis - Abu Dhabi
Scene at the Abu Dhabi Grand Prix
Abu Dhabi Grand Prix - Quotes of the week
DRIVER RATINGS: Abu Dhabi Grand Prix
Keep up to date with all the F1 news via Facebook and Twitter