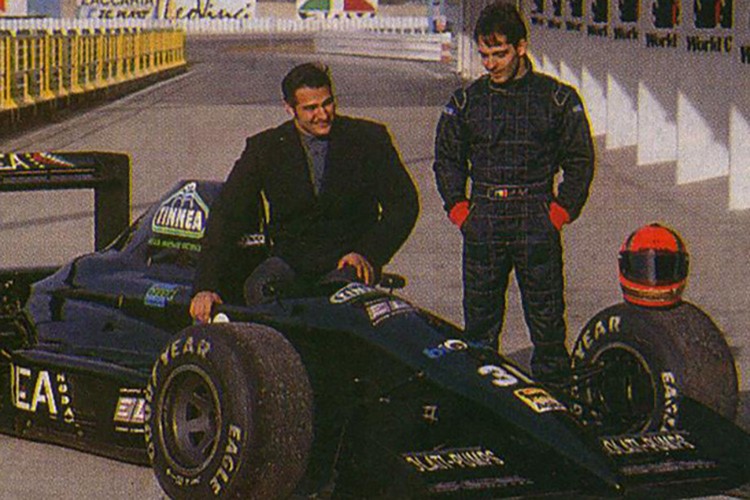 Andrea Sassetti, 1992
Italian shoe designer and golden boy Andrea Sassetti bought F1 minnow outfit Coloni ahead of the 1992 season, changing its name to Andrea Moda.
What followed was one of the most preposterous attempts to take part in F1 ever witnessed by the sport, with bizarre no-shows, dubious freight losses and illegal or dangerous cars…
The Belgian police eventually arrested Sassetti at Spa-Francorchamps for fraud and for forging invoices to a supplier. Potential links with the mafia also surfaced.
Andrea Moda was finally excluded from the championship by the FIA on the grounds that the team had brought the sport into disrepute.
Sassetti's final shenanigans came in Italy, where his depleted staff tried to sneak their cars into the Monza paddock.