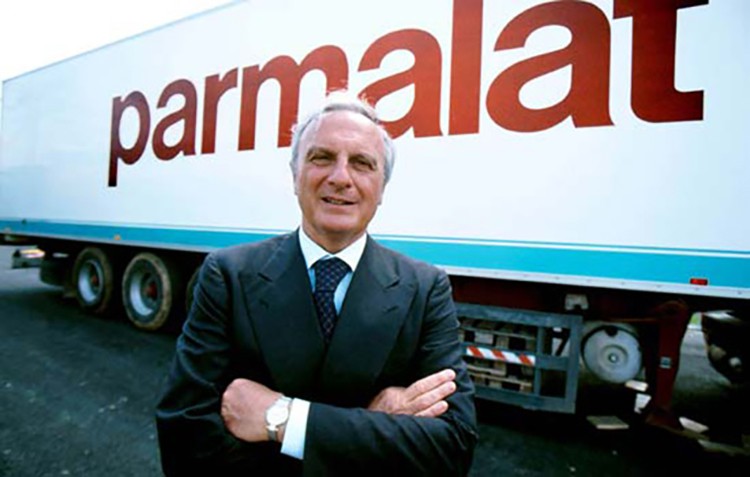 Calisto Tanzi, 2003
Calisto Tanzi was the kingpin behind Italy's milk giant Parmalat. A massive F1 fan,  he enjoyed a close relationship with Bernie Ecclestone as early as the 1970s and started backing Niki Lauda in 1974 before sponsoring the Brabham team for several seasons.
Parmalat also supported the career of Brazilian playboy Pedro Diniz in the 1990s.
While Parmalat's business was absolutely legit, in 2003 a 14 billion euro abyss was discovered in the company's accounts in what remains as Europe's biggest bankruptcy.
Following a lengthy investigation, in 2008 Tanzi was found to have embezzled an estimated 800 million euros from his company. He was subsequently jailed for fraud.