Mercedes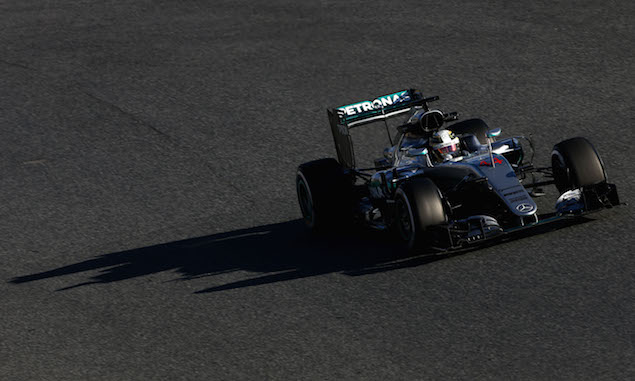 Lewis Hamilton (11th, 1:26,488, 63 laps)
"It's been really great splitting the days over testing because it feels like we're testing on eight days rather than just four with how it's worked out. The team has done a fantastic job with the car and we feel that we're probably in a stronger position than last year, especially after the mileage we've done. We've still not pushed the car to the limit though, to really find how to balance it on the knife edge on the timed lap, but personally I feel comfortable right now. It's kind of like building a pyramid, where the single-lap performance is the very pinnacle of the whole thing. At the moment we are building the base with our long running during testing - and the bigger the base, the higher you can ultimately go."
Nico Rosberg (5th, 1:24.126, 81 laps)
"Every session is totally different because we have a limited amount of days and we're really pushing to the maximum in order to make the most of them. Today was a really valuable experience and we learned a lot of useful things for the season ahead. I'm optimistic for the start of the season and looking forward to my final pre-season runs in the car tomorrow."