Haas F1 Team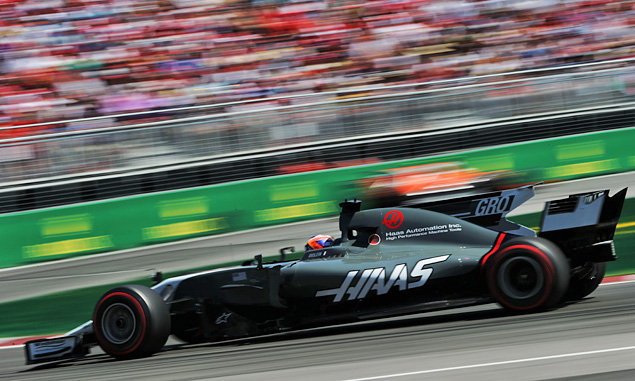 Romain Grosjean
"Well, our race started very badly with the front wing change on the first lap. Then we knew the only way to get a decent strategy was to stay out and make those tyres last for 69 laps, which is pretty good for supersofts. We got there. I am very unhappy with Carlos' (Sainz) maneuver at the start – what he did to me going into turn three. It was very, very dangerous. I'm glad the car didn't have too much damage. We changed the front wing and got going again. It was a tough race. We needed a bit of luck at the end, which we got with Alonso retiring, and we managed to get a point. It's great for the team, but we missed a bit of speed today."
Kevin Magnussen
"With regard to the penalty, I went on power anticipating the end of the Virtual Safety Car, and I thought I'd probably passed him (Vandoorne) before it ended. I wasn't sure, but I let him past anyway before passing him again at the next corner. Normally, when you give back the position, that's fine. I gave it back, and then overtook him straight away. He was in front and he had every chance to be in the position he was before the Virtual Safety Car. I feel it's very unfair the judgement from the stewards. These things happen. My shot at points was over. I fought very hard and had a good start. The opposite strategy didn't work, but we were still there. It hasn't been my weekend but, hopefully, it will turn soon."
Guenther Steiner, team principal
"It was a very exciting race for us. It didn't start well with Romain being hit by Sainz at the beginning and dropping down to last after having to come in for a wing change. Normally, your race is done then, but everybody kept on fighting and Romain did a fantastic job to get the car home with 69 laps on one set of tyres. That's astonishing – very well done. Kevin was up there in the points as well. But then he got a penalty for overtaking under the Virtual Safety Car. He gave the position back, but it was decided he needed to get the penalty. All in all, I'm pretty happy with the weekend. As much as it looks like we didn't do what we should be doing, we got a point, meaning we've scored points now in five out of seven races this year – and in one of those we had a DNF (Did Not Finish). I think if we're always around there, we can always score points. That's what we'll try to do. If the challenge is high, we keep on fighting."