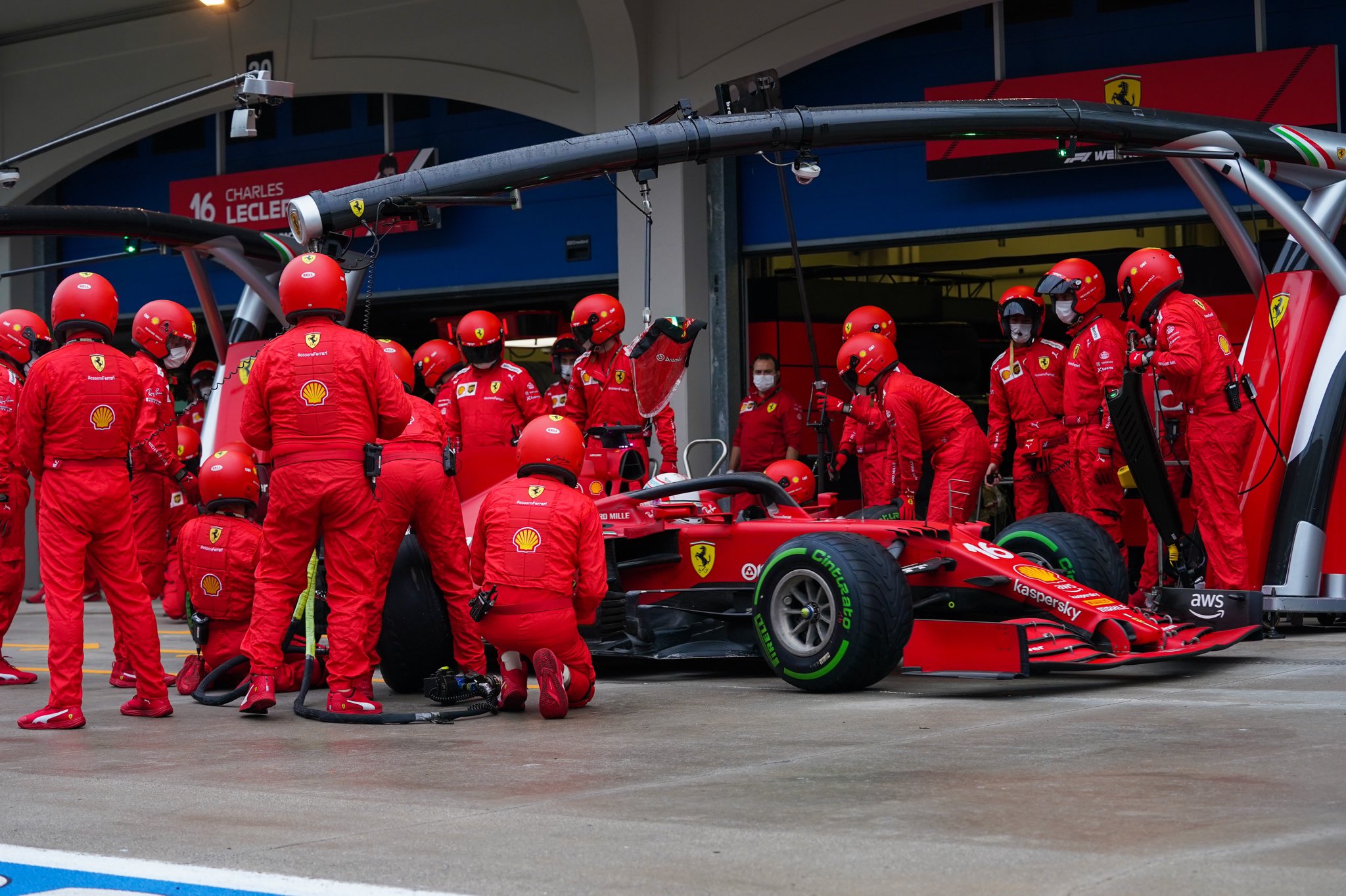 Charles Leclerc (P4, 12 pts): 8.5/10
It proved to be a rather wild up-and-down ride for Charles Leclerc in Turkey this weekend. He was stunningly fast in Friday's practice sessions and in the top three in both FP1 and FP2, raising hopes of a strong weekend ahead for Ferrari. But by the time qualifying got underway in wet conditions, he was struggling to repeat that form and needed the selfless assistance of his team mate Carlos Sainz to be assured of making it into the final round, by which time he had found his feet again and duly put in the fourth fastest time of Q3. Once Lewis Hamilton's grid penalty was applied that meant a second row start in third place, which he retained while Sergio Perez, Pierre Gasly and Fernando Alonso got into a tangle behind him. Leclerc then stayed out longer than Valtteri Bottas and Max Verstappen ahead of him to pick up the lead on lap 38. When the others initially struggled to 'switch on' their new intermediates he was tempted to stay out on his old set and not stop at all, but the developing situation persuaded him to finally come in on lap 47 which dropped him behind Perez and off the podium. Even so, Leclerc was surely humming 'je ne regrette rien' on his way to parc ferme after a job well done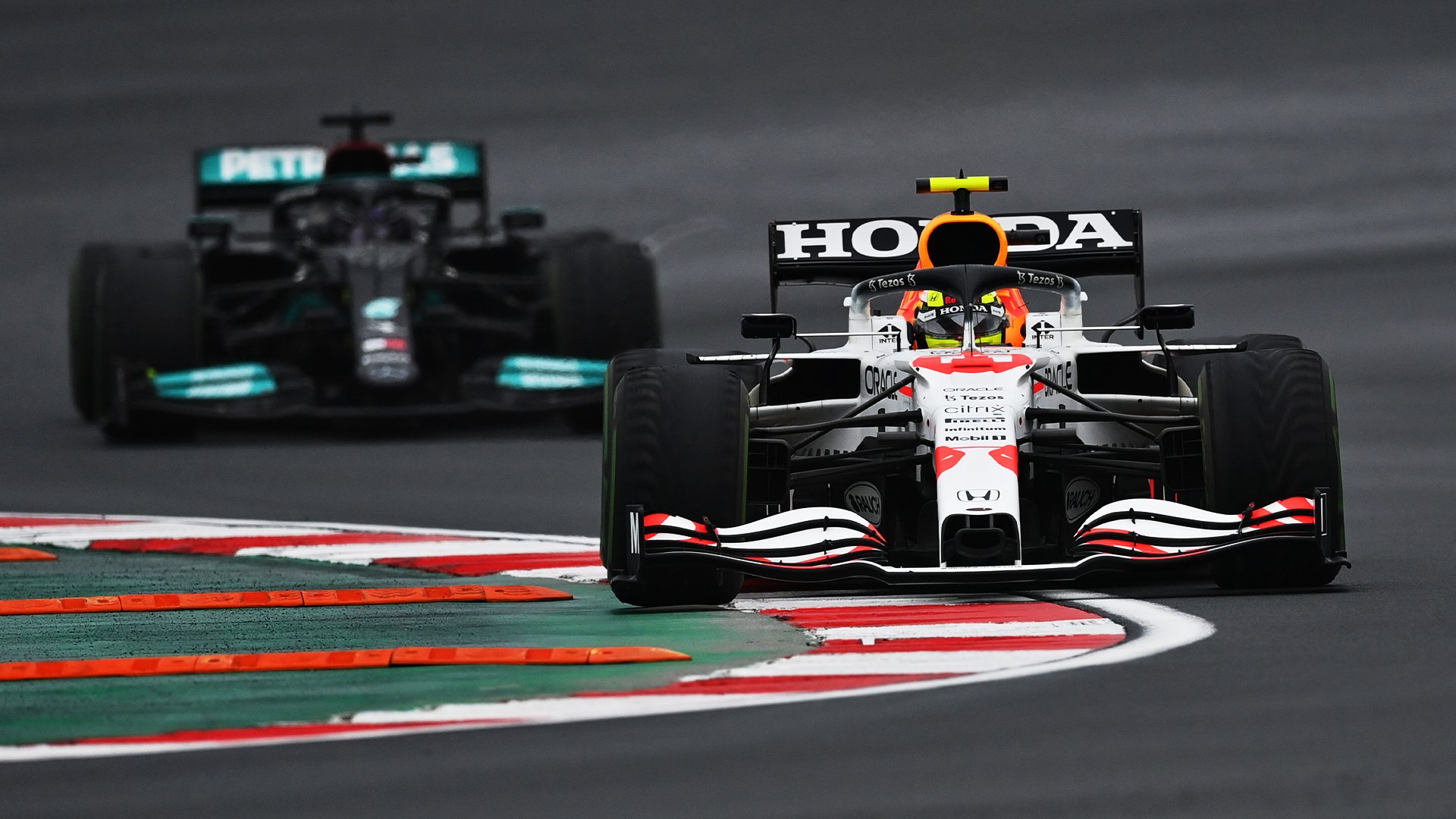 Sergio Perez (P3, 15 pts): 8/10
At the end of Friday's practice session it looked as though Sergio Perez had finally found a way to cut the time deficit to his Red Bull team mate Max Verstappen. He was third quickest and six hundredths of second ahead of the Dutchman at the end of FP2 and still not all that far off Verstappen's time in a wet final practice the following morning. But once again when it came to qualifying he was left standing, seventh fastest while Verstappen, Valtteri Bottas and Lewis Hamilton packed out the top spots. However maybe this was intentional to a degree, as it left Perez ideally positioned to thwart Hamilton's comeback drive on Sunday after the world champion served his ten place grid drop for taking on a new engine. As a consequence, Hamilton started five spots behind Perez and caught up to him on lap 14 - at which point Perez played his part to perfection as far as Red Bull was concerned, by holding off the Mercedes until the team summoned him in for his pit stop on lap 38. There was a particularly thrilling wheel-to-wheel moment at the end of lap 33/start of lap 34 in which Perez distinguished himself. Afterwards he benefitted from Hamilton and Charles Leclerc waiting too long to make their own stops and as a result picked up two spots, duly crossing the line in third for his first podium since the French GP.