Carlos Sainz (P8, 4 pts): 9.5/10
Carlos Sainz was voted the driver of the day by fans, and he was definitely one of the big stars of the race who deserved much better than just eighth place at the line. He came into the weekend knowing he would start from the back of the grid due to taking on a full set of additional new power unit components, which rather dented his enthusiasm for showing what he could do in practice. He had even packed up early in qualifying after the end of Q1 when he was recalled to action and asked to go out and punch a hole through the air to give his Ferrari colleague Charles Leclerc a crucial tow in Q2 - a rare example of a degree of selfless team work we don't often see in this sport. Sainz made up two spots at the start of the race, but while Daniel Ricciardo (also starting from the back) quickly plateaued, Sainz just kept on coming. He was up to ninth when he made his pit stop and unfortunately lost a chunk of time due to a problem releasing the car, setting him back significantly. He regained two of those dropped spots by the finish, but if not for the original penalty and the pit stop problem Sainz could surely have been a real contender for a podium or better this week.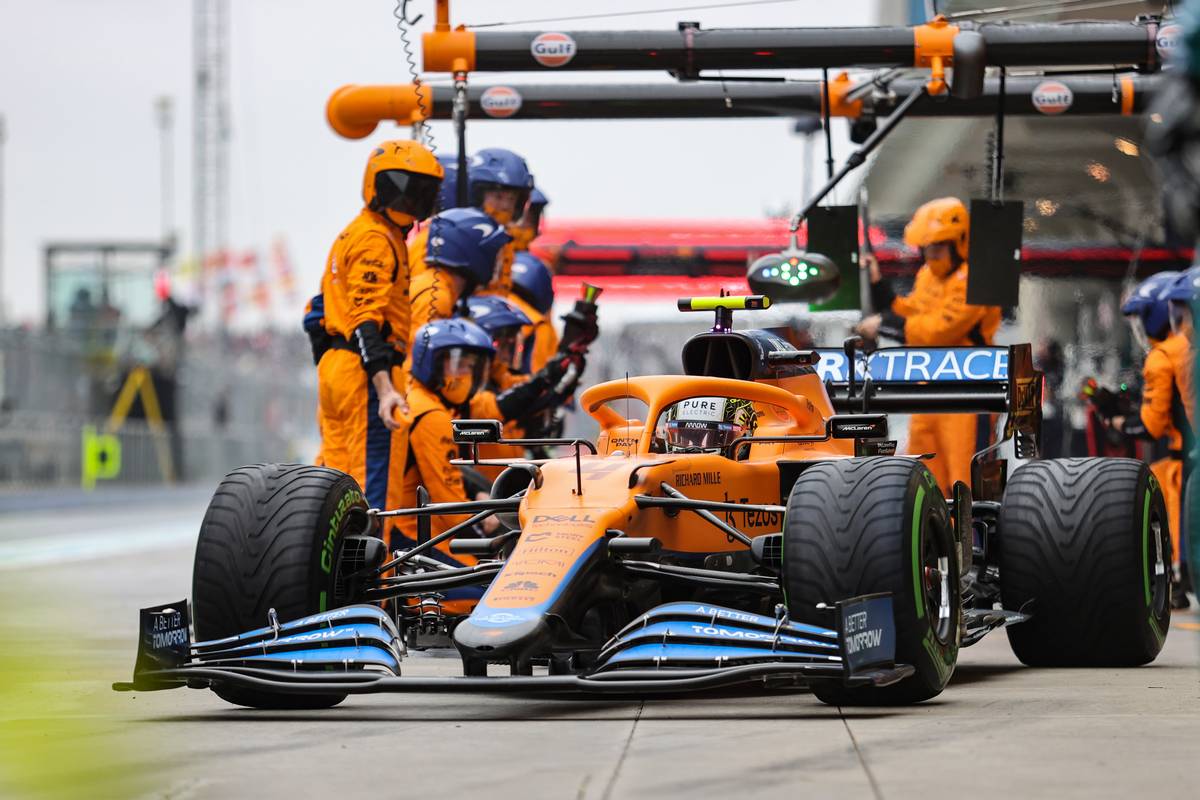 Lando Norris (P7, 6 pts): 7.5/10
Lando Norris has spent much of the last two weeks since Sochi getting his head together after coming agonisingly close to his maiden F1 win only to lose it in the final minutes. Faced again by the same sort of inclement weather conditions that undid him in Russia, Norris really did seem to have put all that behind him and just got on with a neat and tidy job - albeit not exactly a spectacular one. McLaren as a whole simply seemed to be lacking something in Turkey and it was all Norris could do to make it into the final round of qualifying where he settled for seventh place on the grid. Fernando Alonso's spin promoted him to sixth, but then Lewis Hamilton came calling and Norris wasn't minded to insert himself in the title fight and politely let his compatriot past on lap 10. Except for a short hiatus during the pit stops, seventh is where he remained for the rest of the afternoon, tucked in behind Pierre Gasly as the pair applied some late pressure on Hamilton. It's probably the best that the MCL35M was capable of this week, in which case Norris calmly and professionally executed the strategy which should hopefully banish any remaining Sochi demons from his mind.