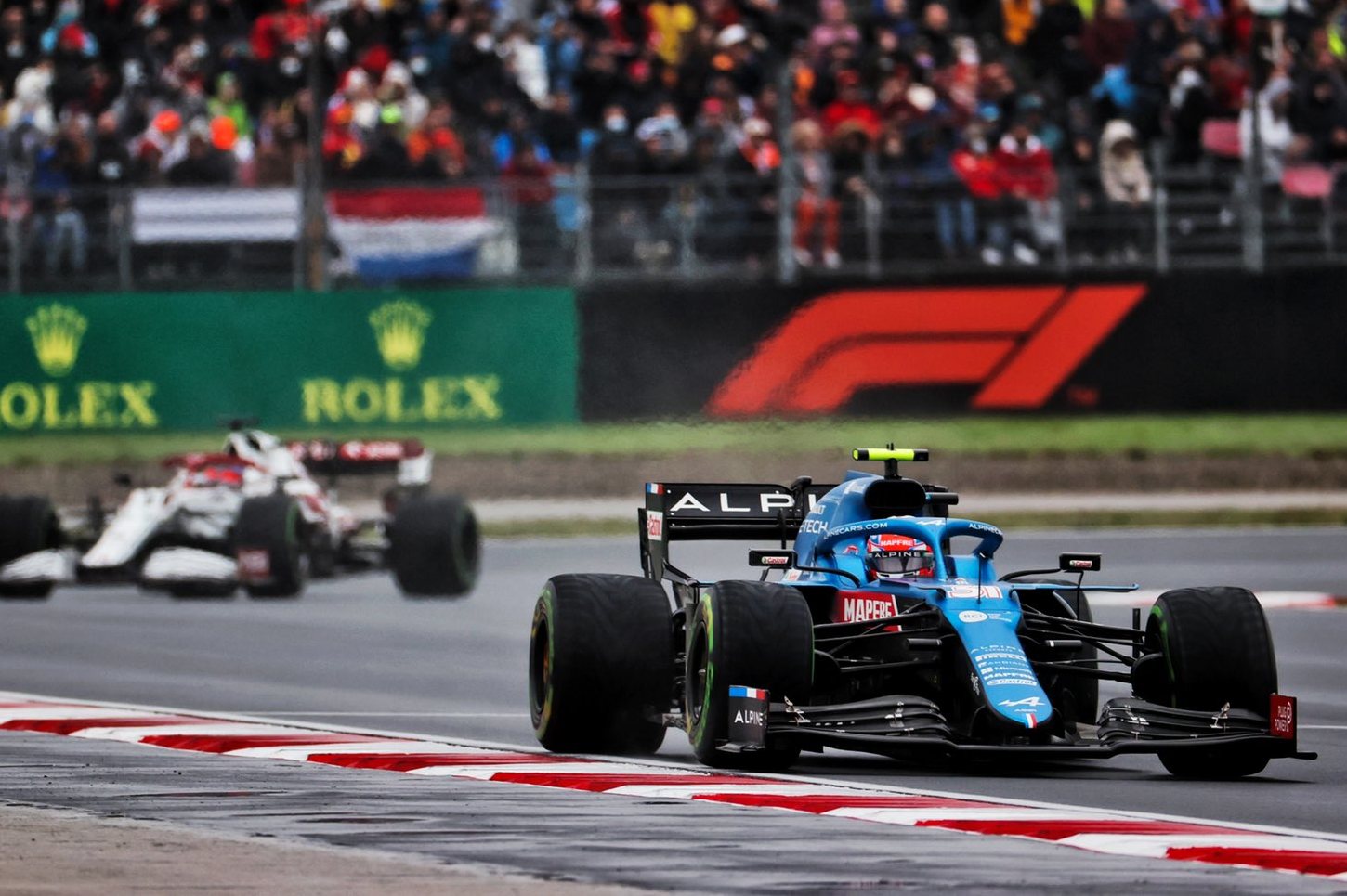 Esteban Ocon (P10, 1 pt): 7.5/10
Esteban Ocon was clearly deeply frustrated to fail to make it through to the final round of qualifying, having been solidly in the top ten throughout practice. "We probably had the pace to be there, unfortunately I had to abort my Q2 lap due to traffic and I wasn't able to complete the lap." It meant he started the race from 12th place, where he found himself stuck behind Sebastian Vettel for a large part of the opening stint. When Vettel pitted, Ocon moved into the points for the first time and eventually peaked in eighth place. He was the only driver to risk running the entire 58 lap race on the same set of intermediate tyres, risking a catastrophic failure as Pirelli engineers watched on anxiously. In the end he made it work and reached the line, but tyre wear inevitably took its toll and cost him two places in the closing laps. Even so, tenth extends Alpine's streak of 15 consecutive points finishes in 2021 - Bahrain was the last time both Ocon and Alonso missed out - boosting their tight battle with AlphaTauri in the constructors standings.

Lance Stroll (P9, 2 pts): 7/10
Lance Stroll didn't have the best of times in practice in Turkey - P17 in FP1, P13 in FP2 and P16 in FP3 - but he came alive in qualifying and breezed through to the final round as if it was never in doubt. Lining up in eighth place on the grid on Sunday, he picked up a place at the start when Fernando Alonso was sent spinning by Pierre Gasly but didn't put up much of a fight when Lewis Hamilton roared up and blew past him on lap 9. He was content to bide his time and run his own race. He lost out to Carlos Sainz during the pit stops, and dropped behind Esteban Ocon when the French driver elected not to pit at all, but regained the latter spot when the Alpine started to struggle for grip on its exhausted intermediates in the final minutes of the race. It allowed Stroll to pick up a hard won if not exactly spectacular two points.