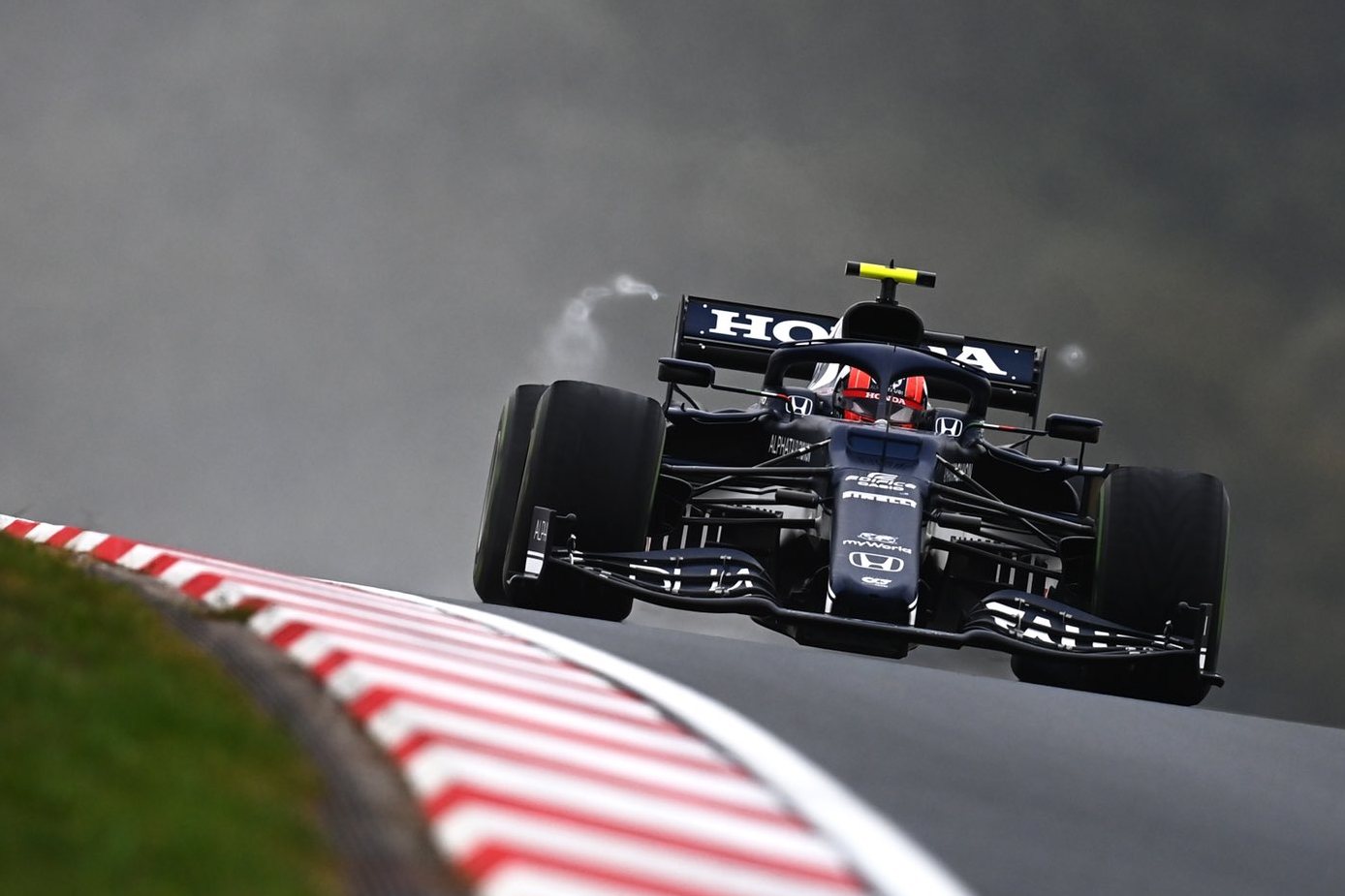 Pierre Gasly (P6, 8 pts): 8/10
First things first: while it's true to say that Pierre Gasly was responsible for the turn 1 contact that spun Fernando Alonso out of fifth place, the five second grid penalty he was handed seemed disproportionate given that stewards usually understand that first lap incidents are to be expected, especially in tricky conditions such as those in Istanbul on Sunday afternoon. Gasly had found himself sandwiched between Alonso and Sergio Perez and ended up sliding into the Alpine, but there was no malicious intent. It was an unfortunate setback for Gasly who had excelled in qualifying and at one point even looked on course to steal pole from the Mercedes drivers. Starting from fourth he initially lost one place to Perez as he recovered from the contact with Alonso, and dropped a further place when he proved unable to hold Lewis Hamilton at bay for long on lap 14. By the time the pit stops played out and his penalty had been served he was right on the back of Hamilton again for the final seven laps, applying enough pressure to keep the Mercedes driver honest heading to the chequered flag.
Lewis Hamilton (P5, 10 pts): 9/10
If Carlos Sainz was driver of the day then Lewis Hamilton was his chief rival as one of the big stars, with the live television feed riveted by his attempt to overcome a ten place grid penalty for taking a new engine. It meant that despite topping Saturday's qualifying session with considerable ease, the Mercedes driver was still up against it when the lights went out on Sunday. Perhaps if the weather had been drier and warmer as had originally been expected then he might have managed it, but the wet track made overtaking much harder. He did make short work of the likes of Sebastian Vettel, Lance Stroll, Lando Norris and Pierre Gasly but was more circumspect with the unknown (to him) quantity of Yuki Tsunoda. Hamilton then found it impossible to pass Sergio Perez who was running interference for his Red Bull team mate Max Verstappen further down the road, and their duel provided some of the most thrilling wheel-to-wheel action of the race if not the season especially on lap 34. Hamilton stayed out when Perez finally pitted and hoped to apply pressure to Verstappen, but the Mercedes pit wall soon ordered him in for fresh inters - much to his intense irritation. Long after the chequered flag, where he ended up fifth after his late stop, Hamilton could be heard over the team radio berating them that it had been the wrong call. We'll never know if staying out would have been any better.