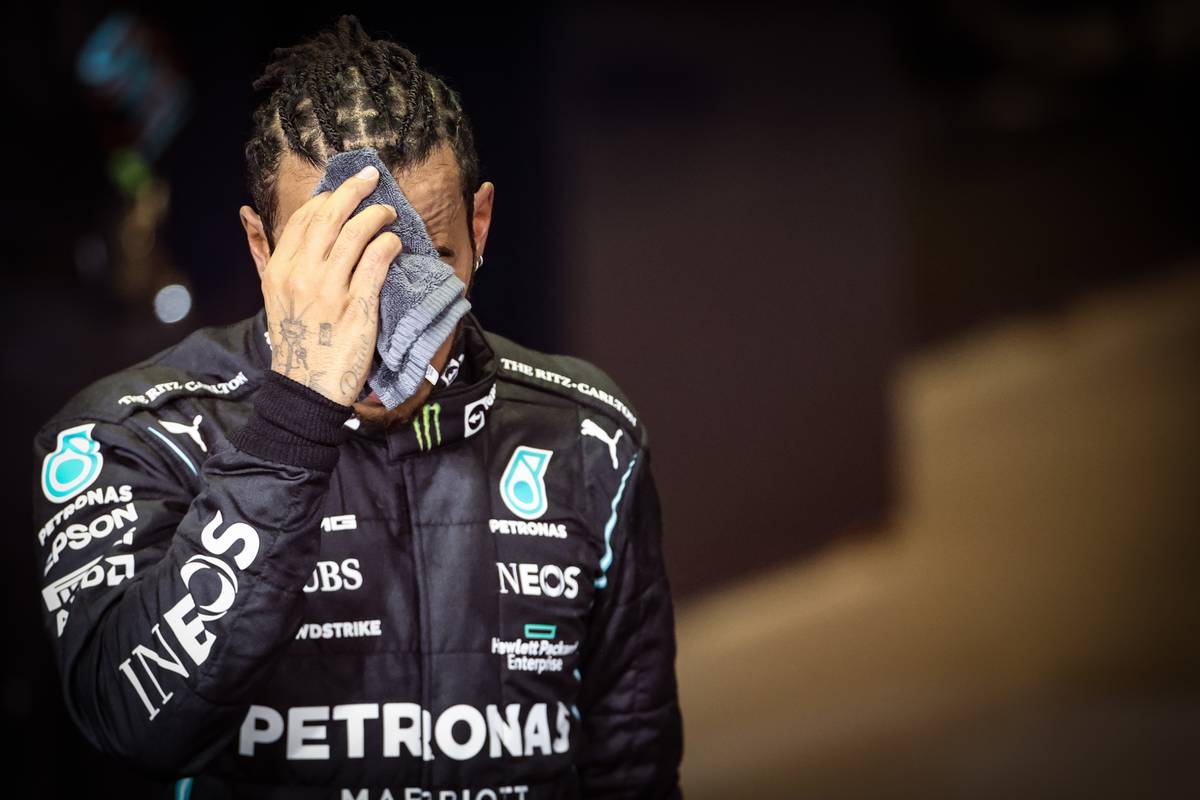 Lewis Hamilton (P2, 18 pts): 9.5/10
This isn't going to be a popular opinion, but in our view Lewis Hamilton came out marginally ahead of Max Verstappen in terms of the best driver of the weekend regardless of the result of the world championship. Although Verstappen was quickest in FP1 it seemed like the Red Bull was struggling for one lap pace in the next two practice sessions. Everyone expected Hamilton to clinch pole position in qualifying and it was a surprise to see Verstappen sweep to the top at the end of Q3. It was an even bigger surprise at the start of the race to see the Red Bull struggle when the lights went out on Sunday evening and Hamilton shoot into the lead at the first corner. Should he have been able to keep the position after running off at turn 6 under pressure from his rival? It's a very close call, but after that it was obvious that Hamilton was quickest even when Red Bull brought Sergio Perez to hold him back and allow Verstappen to catch up again. Perez put up a brilliant defence but Hamilton still managed to get in front after a thrilling duel lasting a lap and a half, and then the Mercedes calmly pulled away to safety. Job done, eighth title surely acquired - until Nicholas Latifi crashed out and the safety car changed everything. Mercedes couldn't pit Hamilton without handing track position to Verstappen for the restart, leaving Verstappen enjoying a 'free' stop to switch to soft tyres. It gave him an unstoppable advantage in the final lap showdown that decided the championship. There was nothing Hamilton could do, and it was a bitter way in which to conclude this year's unprecedented title battle.

Max Verstappen (Pole, P1, Fastest Lap, 26 pts): 9.5/10
It might have ended in controversy, but it's impossible to argue that Max Verstappen didn't fully deserve to be crowned world champion in 2021. If it hadn't been for a couple of unfortunate accidents and retirements mid-season, the battle would have been over even before the season finale. As it is, it all came down to the events on Sunday night in Abu Dhabi, and Verstappen withstood the intense pressure and regrouped from a slightly scrappy time in Saudi Arabia to secure his maiden world championship at the tender age of 24. He hadn't looked at his best on Friday and admitted to struggling for single lap pace, but there was no such problem in qualifying when he pushed past Lewis Hamilton to take pole by almost four tenths of a second. The start of the race didn't go according to plan for the Red Bull driver and he lost the lead off the grid; he thought he had got it back when Hamilton ran off at turn 6 and was incensed when race control allowed Hamilton to retain the lead anyway. That looked to be his last, best shot at winning the race (and the title) and not even a huge helping hand from Sergio Perez could do enough to reverse the situation, with team boss Christian Horner admitting ten laps from the finish that it would take a miracle now. That miracle duly came in the form of Nicholas Latifi's crash, a safety car and a controversial final lap restart: but whoever the circumstances, it was Verstappen who seized every possible advantage of the situation to snatch glory under the floodlights in the most dramatic finish to a Formula 1 season in recent times.