Sebastian Vettel (P12): 6.5/10
It was an odd weekend for Aston Martin, the team as a whole up and down and all over the place - but not without their moments. Vettel was in the top ten in both of Friday's practice sessions and was fourth fastest at the end of the day, before excelling with P3 in the rain-hit final practice. How then to explain exactly what happened in qualifying when he missed the cut at the end of Q1? forcing him to start the race well out of position. A very early pit stop left him stuck in a long train of DRS-enabled cars that proved very frustrating. By the time the safety car was scrambled on lap 49 he had battled his way into the points, but opting not to pit at that point proved a bad call and his ageing tyres weren't up to the job of protecting his position from Zhou Guanyu, Daniel Ricciardo and finally by his team mate Lance Stroll in the closing laps.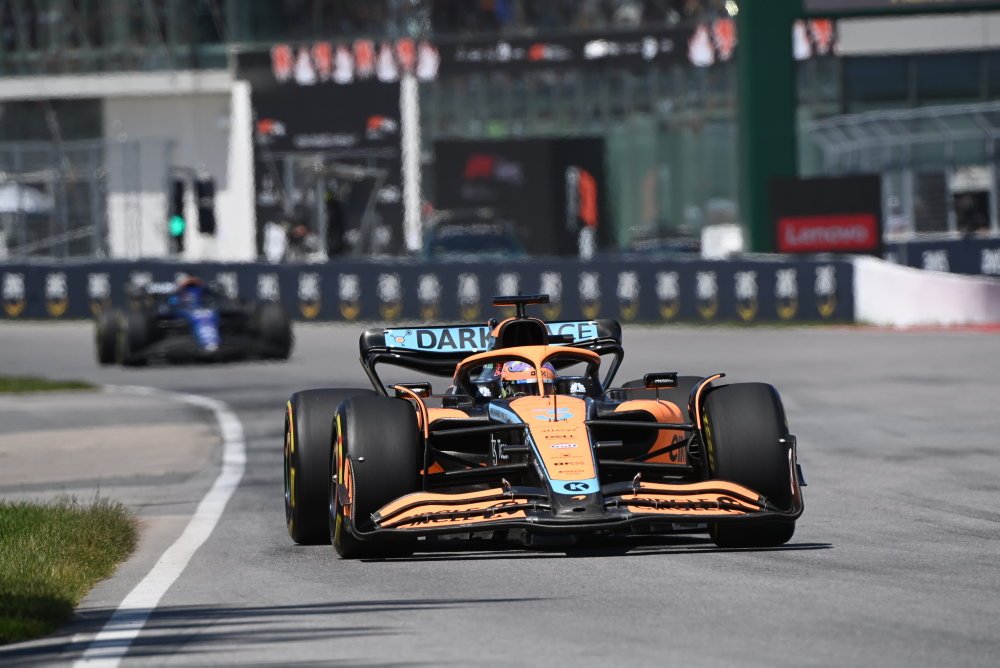 Daniel Ricciardo (P11): 6/10
It's hard to believe that a team using bright orange in their livery could prove quite as anonymous as McLaren managed this weekend. Daniel Ricciardo was solidly midfield on Friday - P10 improving to P9 - and he peaked in P5 in final practice, one place and over a second better than his team mate. He then beat Lando Norris in qualifying although it was a bit of a Pyrrhic victory as Norris had been sidelined in Q2 with power unit issues. Ricciardo must have been hoping that he was in with a shout of points in Sunday, especially with both Haas cars ahead soon dropping out of contention, but after a solid start he fell back with that ill-fated double stacking pit stop on lap 19 and ended up stuck in P12 behind Yuki Tsunoda. Once the AlphaTauri excused itself in the barrier on lap 49, Ricciardo took the opportunity to a second stop behind the safety car and settled in behind Zhou Guanyu only to be picked off by Lance Stroll on lap 63, leaving him back outside the top ten.