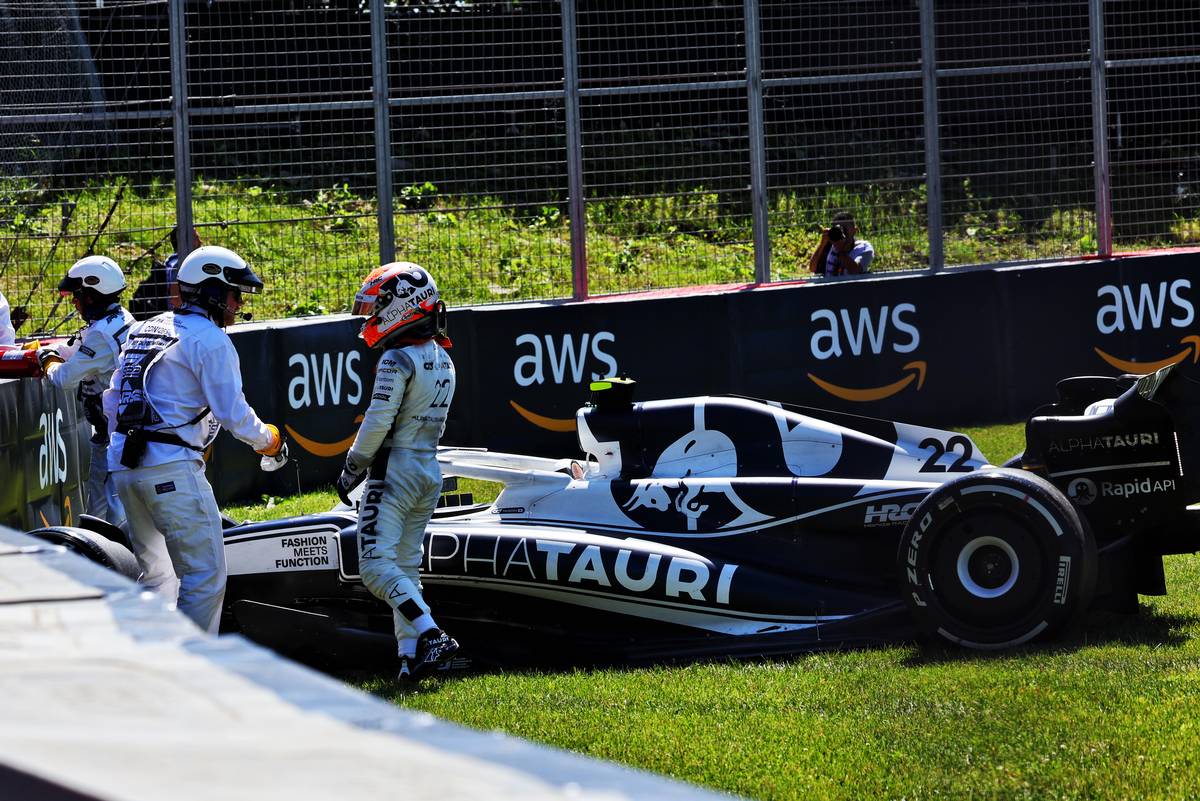 Yuki Tsunoda (Spun off, Lap 48): 5/10
It was Yuki Tsunoda's first visit to Canada in F1 hardware, and it's fair to say that he didn't immediately take to the Circuit Gilles-Villeneuve. He ended Friday's practice down in 17th place, and didn't like the rain on Saturday one little bit - although to be fair he was far from motivated in qualifying with the knowledge that his power unit changes had already demoted him to the back row of the grid for Sunday. He spent much of the race stuck in the middle of a long DRS train circulating just outside the points, and then made a terrible mistake coming out of pit lane when he lost control on cold tyres and hit the barrier. A classic rookie error, but Yuki's getting a bit long in the tooth for that sort of thing.
Kevin Magnussen (P17): 7/10
The wet weather for Saturday's qualifying session gave Kevin Magnussen a golden opportunity to pick up some points for Haas after a fallow period for the team since their strong start to the season. He'd been at the bottom of the times in FP1 but improved to P13 later in the day, and really came alive when the rain fell on Saturday allowing him to progress all the way to the final round to pick up fifth place on the grid. Unfortunately he damaged his front wing end plate at the start of the race and the new powers-that-be in race control pulled out their new favourite toy - the classic black and orange flag - to order him to pit for repairs. It put him at the back and killed the rest of his day through little fault of his own. Someone hide that flag from the race director in future, he's getting a bit trigger happy with it.