Nicholas Latifi (P16): 5/10
His place in Formula 1 under threat, but also his first opportunity to race in his home Grand Prix - you'd have thought that between the stick and the carrot there would have been something to motivate Nicholas Latifi this weekend. But instead, the 26-year-old Torontonian plodded on in the uninspired, anonymous fashion we've come to expect from him at Williams in 2022. Adverse circumstances for others kept him off the bottom spot in practice and qualifying with a perfect slate of four consecutive P19s, and engine penalties for Charles Leclerc and Yuki Tsunoda meant he started in a vertiginous 18th. He immediately fell to the back save for when Kevin Magnussen took over after pitting for repairs, and then again in the closing laps when the Haas was ailing. For Latifi though, his first (and, we fear, last) Canadian GP was a bust.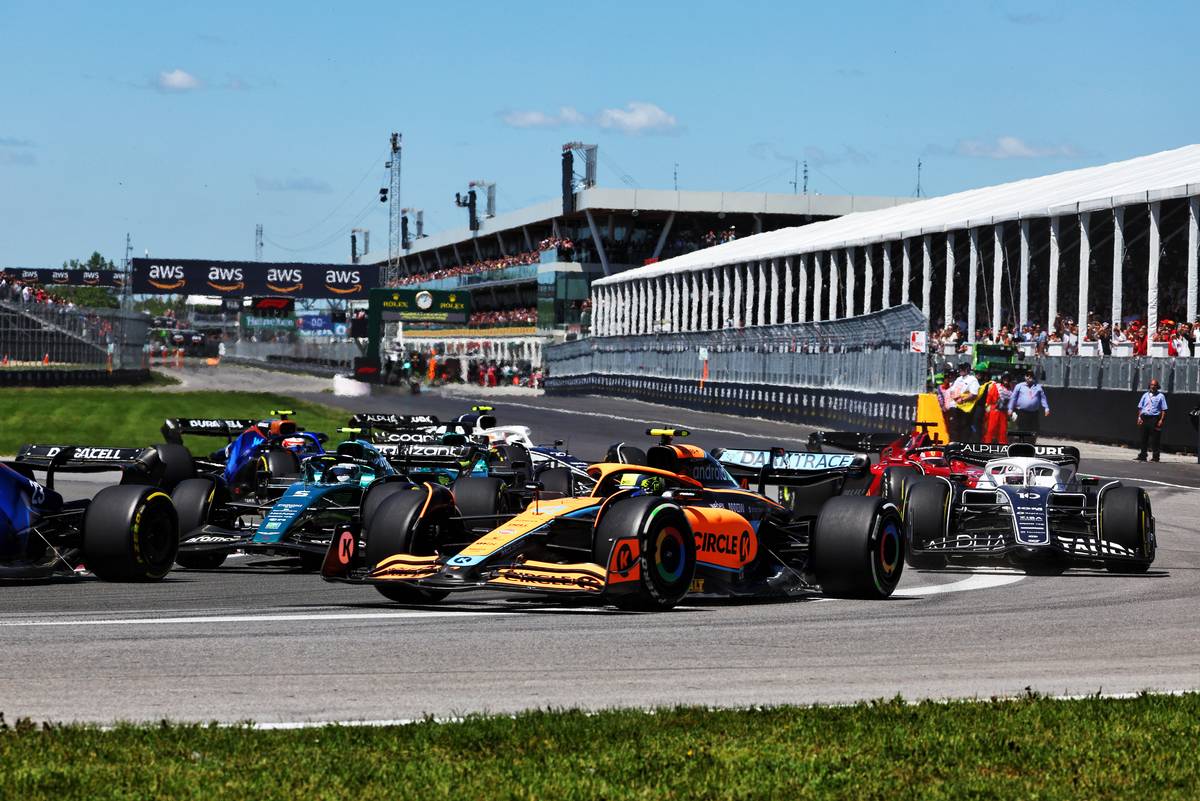 Norris (P15): 5.5/10
This was about the most underwhelming we've seen Lando Norris in an age, possibly ever in his time in Formula 1. He had more success and life and energy when he was deathly ill with tonsillitis last month, but this time it was external issues that held him back. He was P12 behind his team mate in FP1, and while he clawed his way back in front and into the top ten in FP2 he had a rotten time in Saturday's qualifying when he was compromised by power unit problems that meant he never got a proper run in Q2. A replacement second-hand PU left him stalled in the midfield in the race, and then there was that disastrous pit stop where the usually flawless McLaren pit crew bungled a double stacking attempt and left their man at the back of the order for the rest of the day. A penalty for speeding on pit lane rather summed up the whole miserable Montreal misadventure.