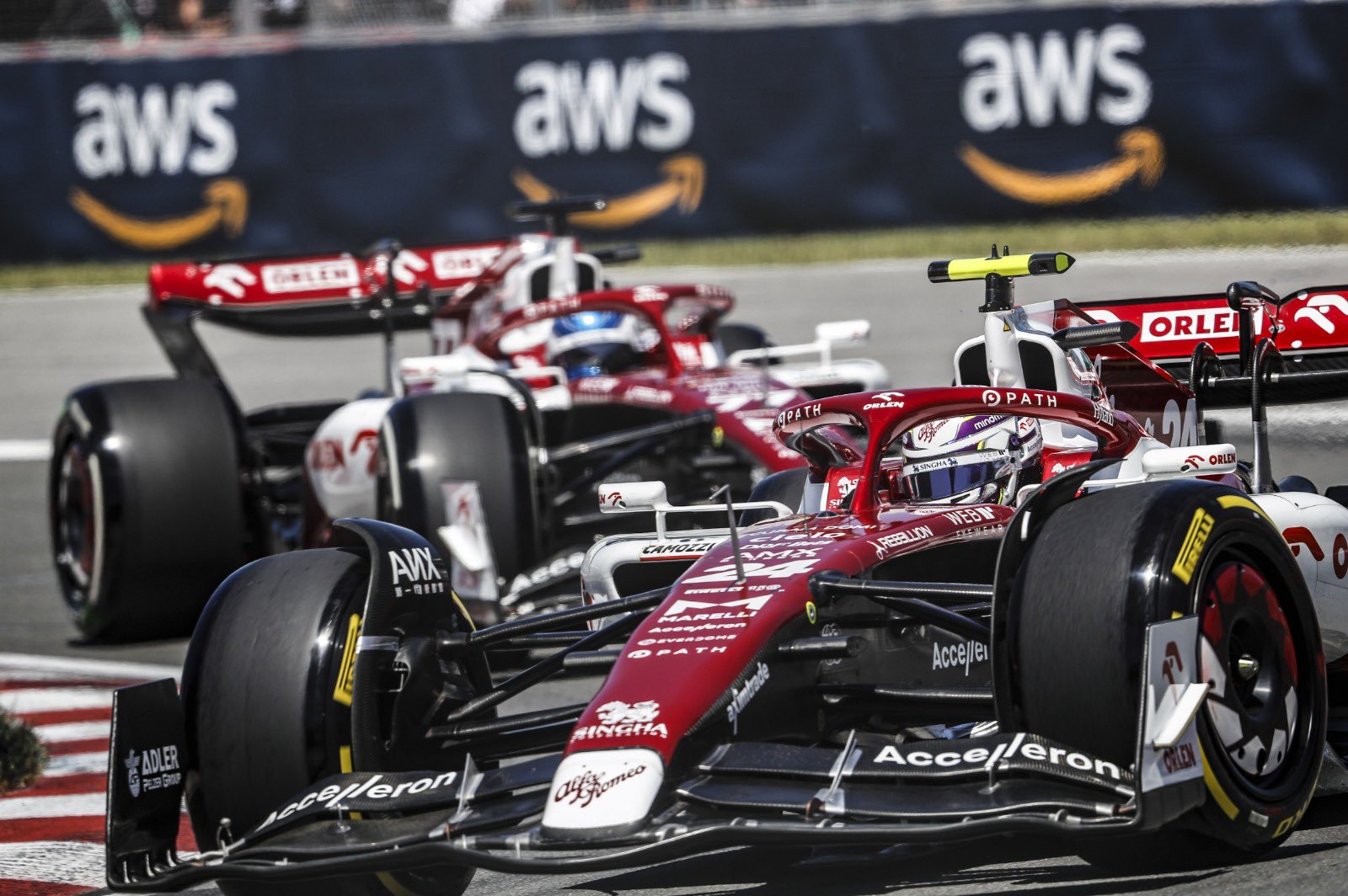 Zhou Guanyu (P8, 4 pts): 8/10
Following on from his disappointment of yet another retirement in Baku while running in the points, Zhou Guanyu bounced back this week with an excellent performance in qualifying that saw him make it through to Q3 for the first time - although he also recorded another less welcome 'first' with a reprimand from the FIA stewards for failing to rejoin the track correctly after going off at turn 9. Starting from tenth place, he was never out of the points at any time on Sunday: he rose as high as eighth before the first Virtual Safety Car period, and pitted the moment that Mick Schumacher's retirement triggered a second VSC on lap 19. He got stuck behind Lance Stroll for a prolonged period and then dropped behind Sebastian Vettel after pitting again during the safety car in lap 49 but that gave him the advantage of fresher tyres at the restart. His way forward was soon blocked by his team mate Valtteri Bottas and Zhou crossed the line in ninth, but was handed an extra place by Fernando Alonso's post race time penalty.
Valtteri Bottas (P7, 6 pts): 7.5/10
After a frankly miserable time in Baku, Valtteri Bottas was understandably keen to get back into points-winning mode this weekend in Montreal. It didn't exactly start all that well, finishing FP1 in 16th and then missing all of second practice (not for the first time this season) with an hydraulics issue on the Alfa Romeo that kept putting it into anti-stall. The lost track time probably accounts for why he narrowly missed the cut at the end of Q2 on Saturday while his team mate just made it into the final round for the first time. Starting on the hard tyres, Bottas didn't make a great start to the race and dropped two spots to Alex Albon and Sergio Perez on the opening lap. But he kept his head, and as others ahead made visits to pit lane his one-stop strategy saw him briefly peak in sixth. He was lucky when his own deferred stop coincided with the safety car on lap 49, and he spent the final laps in the tyre tracks of Alpine pair Esteban Ocon and Fernando Alonso with his own team mate Zhou Guanyu now protecting his rear.