Valtteri Bottas (Retired, Lap 49): 7.5/10
Qatar saw hot and cold running Valtteri Bottas: he started in fine form on Friday, quicker than his team mate in both sessions and fastest of anyone in FP2 and FP3. But when it really counted in qualifying, he was left in Lewis Hamilton's dust and at the end of Q3 he was even bumped from the front row by Max Verstappen. We'll skip over his grid penalty - the situation with the yellow flags in qualifying was a complete mess all round - but it's hard to overlook his terrible start in the race which saw him drop five places on the first lap alone. It took him some time to recover from that setback but on lap 9 he got round Lance Stroll to begin an effective, slow and steady fightback. He was back in the top three by lap 33 but the cost was in over-extending his first stint and the tyres didn't like it: while he survived the initial puncture and made it back to pit lane, the damage was such that he was ultimately forced to retire on lap 49.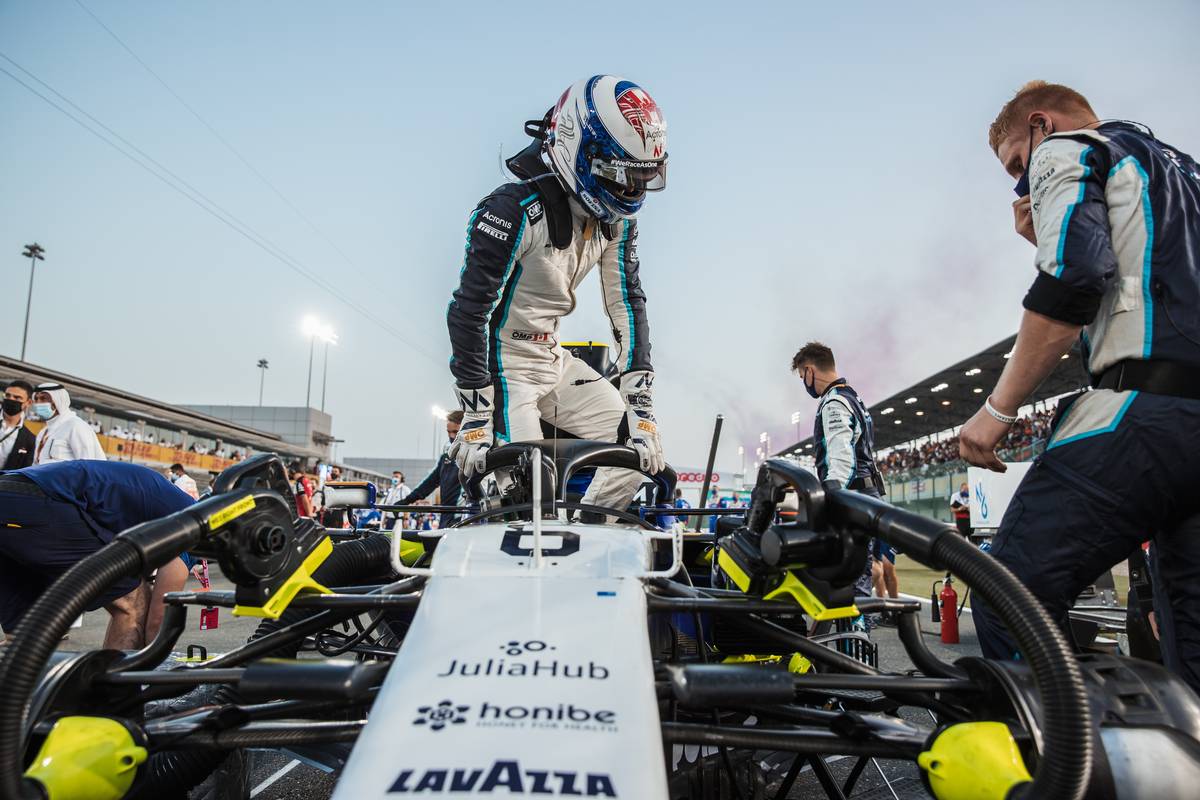 Nicholas Latifi (Retired, Lap 51): 6/10
After being a surprising 13th quickest in first practice it was mostly business as normal for Nicholas Latifi, with an early elimination from qualifying together with the massed ranks of Alfa Romeo and Haas drivers while his Williams team mate George Russell sailed through to the second round. He wasn't able to make much from his back row starting position when it came to the race: once he dispatched Mick Schumacher on lap 3 he tailed Sebastian Vettel through the order until he pitted on lap 18. That put him right back at the back, tucked in behind Russell, and he was picked off by Yuki Tsunoda and Kimi Raikkonen. His race came to an abrupt end on lap 51 when he suffered a puncture just moments after identical misfortune for his team mate. In the Canadian's case the car couldn't make it back to pit lane and was the cause of a late Virtual Safety Car which helped Fernando Alonso hold on to third place at the finish.