Max Verstappen (P2, Fastest Lap, 19 pts): 9/10
You can't fault anything Max Verstappen did this weekend at Qatar: it's just that, in his own words, Red Bull simply didn't have the pace to challenge Mercedes. That will inevitably be a matter of concern for the team heading into the final two races of the 2021 season that will decide the outcome of this year's drivers and constructors championship. Although he was quickest in first practice by 0.437s, everyone could feel the wind turning as Mercedes went on to control the remaining sessions and Lewis Hamilton then topped each of the three rounds of qualifying on Saturday evening. A grid penalty for not respecting a confused mess of yellow flags in Q3 felt harsh but it was ultimately of little import as Verstappen gained three places on the first lap alone and was back into second by lap 5. But by then Hamilton had built up a solid lead that proved easy to defend, and all Verstappen could do at that point was box his rival into a corner allowing him to snatch the bonus point for fastest lap, which he did successfully. As tight as this year's battle is proving, that could prove crucial in deciding where the title ends up next month.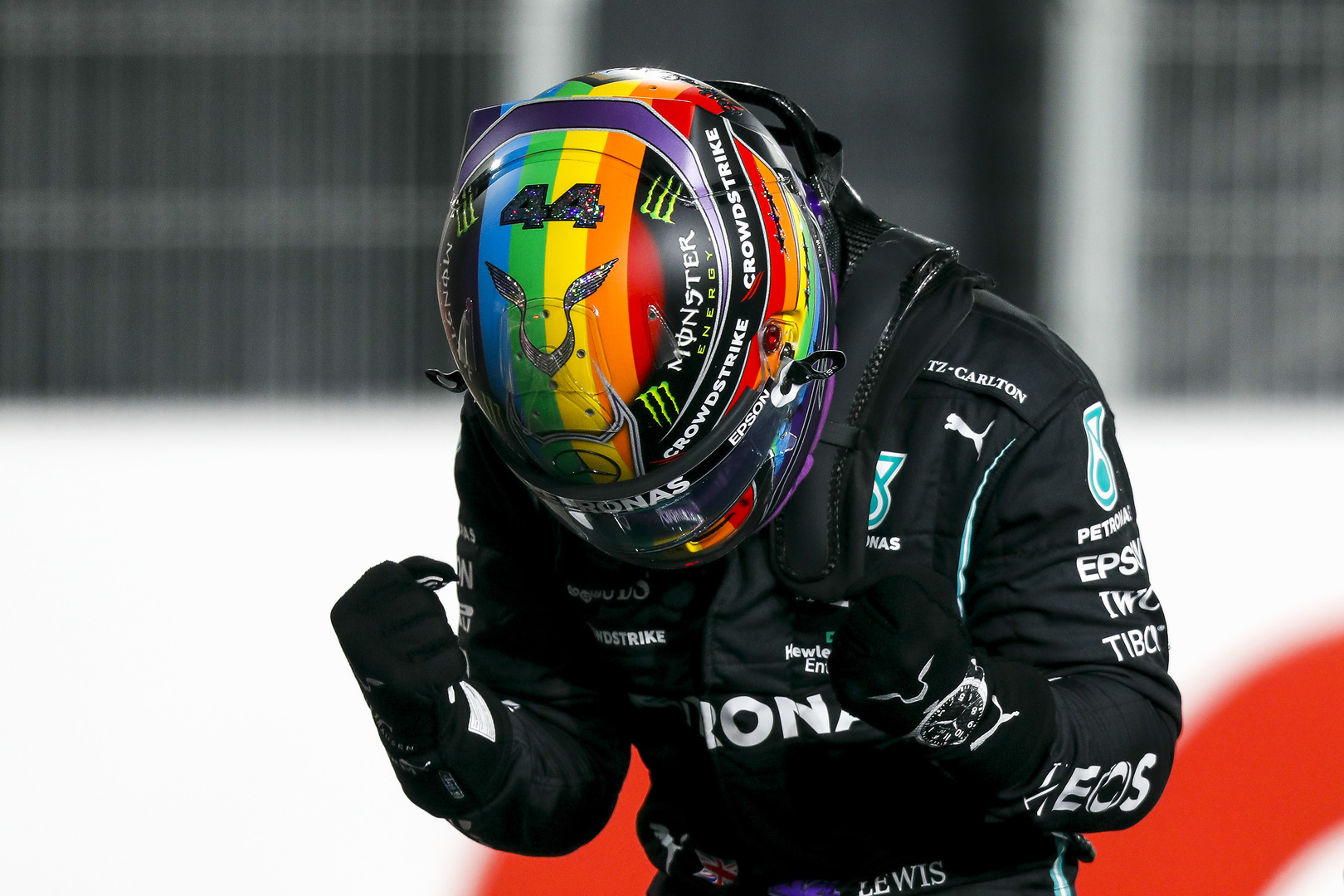 Lewis Hamilton (Pole, P1, 25 pts): 9.5/10
"The lion has woken up!" proclaimed an excited Mercedes team principal Toto Wolff after a second commanding victory in succession for Lewis Hamilton as he battles to catch Max Verstappen in the drivers championship. It certainly seems as though Hamilton has gone up several gears in recent weeks and that the momentum is now with him, despite having felt under the weather for the first few days in Qatar. That accounted for a relatively modest fourth place in both FP1 and FP2 on Friday, but he came alive on Saturday and flew to pole position by a mighty 0.597s in Q3. He was further helped by Verstappen getting hit by a grid penalty before the race, and while it took the Red Bull no time at all to bounce back to second, by then Hamilton was a long way safely down the road and never came under pressure or had cause to look back. "It was a pretty straight forward race for me, a little bit lonely," he admitted. "But of course we needed those points, so a really solid job by the team." Despite missing out to Verstappen for the fastest lap bonus point, Hamilton moves to within eight points in the driver standings - although Mercedes have lost significant ground to Red Bull in the constructors standings.