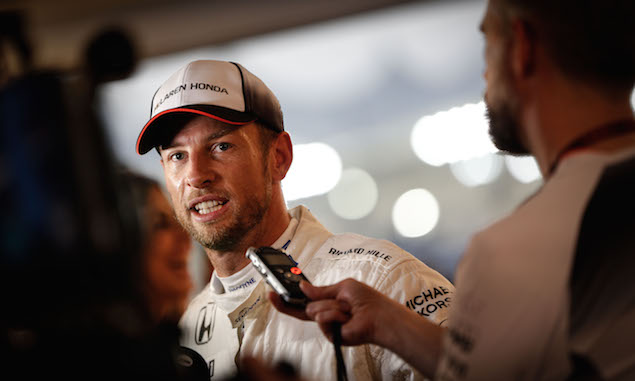 Jenson Button
OK, so Button is supposed to have retired from F1 but hear me out on this one...
There are no world champions out of contract, but Button's reserve deal at McLaren is probably the easiest to break of those Mercedes may have an eye on.  Add in the fact that Button suggested he made the decision to retire too early - although not stating whether he felt he had made the wrong call - and the opportunity to drive the most competitive car of the past three years would be very tempting.
There are further advantages to Button, too. He's very marketable - a role Rosberg fulfilled so well - and knows the team having won his world championship in its previous guise as Brawn. He has also successfully raced alongside Hamilton in the past, with the two paired at McLaren for three years.
As a safe pair of hands for one year who should deliver close to the car's potential every weekend and win races, Button would be a very smart short-term fix before Mercedes is able to look more long-term at the end of 2017.
Chance of joining Mercedes? High