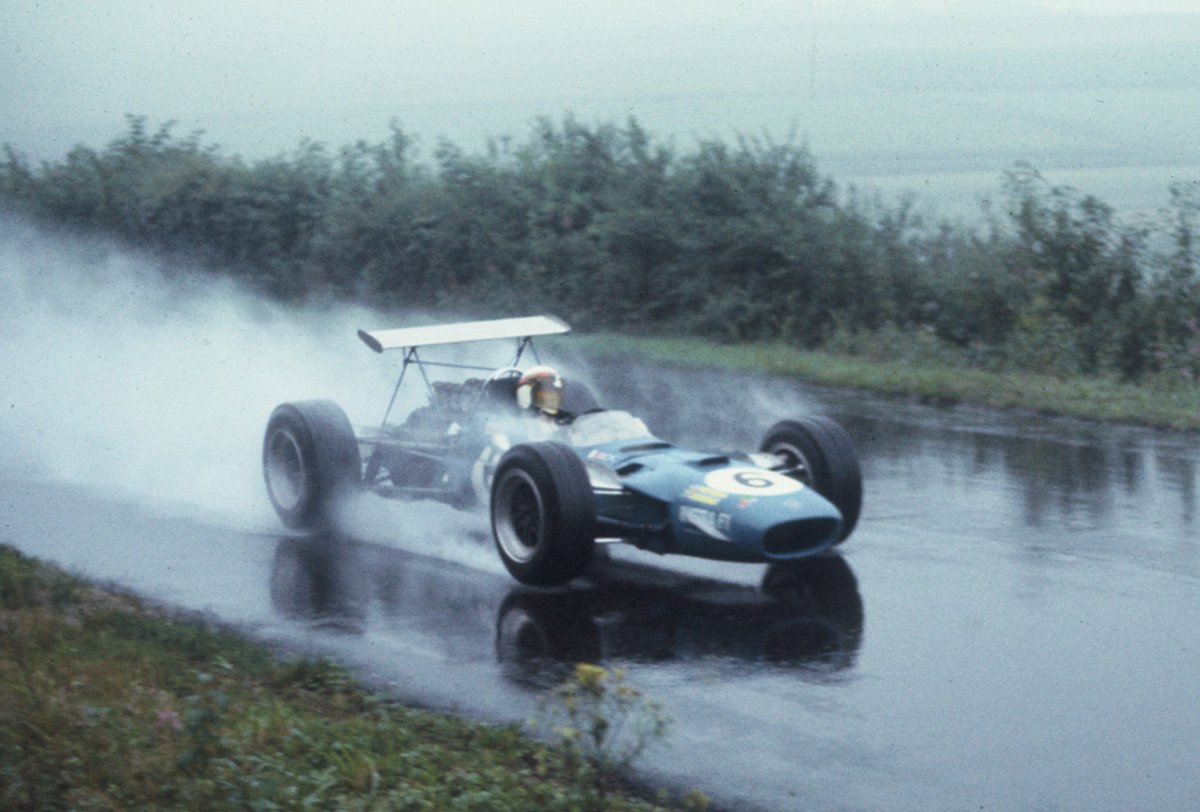 7. German Grand Prix - 1968
It was a race that should never have been started, yet its winner delivered the most sensational stand-out drive of his career.
For all his vociferous campaigning for safety in Formula 1, Jackie Stewart - in what he later described as a "teeth gritting effort" - brushed it all aside as he relentlessly powered through the extreme rain and fog at the Nürburgring in 1968.
A broken wrist was also not a deterrent for the Scot whose Matra-Ford finished a whopping four minutes ahead of Lotus' Graham Hill.
Stewart, already perched on the podium, laurels around his neck and sipping champagne, looked on as his rivals came home.