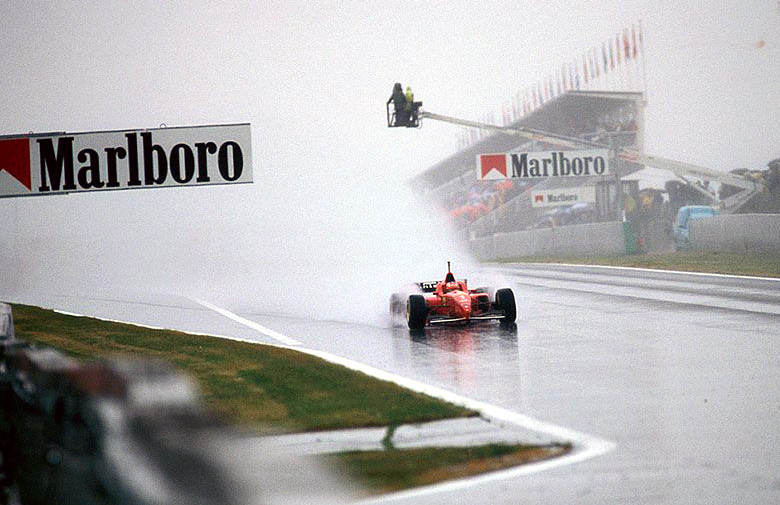 17. Spanish Grand Prix - 1996
By the time he lined up on the grid at the Circuit de Catalunya in June 1996, Michael Schumacher was already established as one of the sport's greats after winning 19 Grands Prix and being twice crowned world champion. But that would prove to be just the start.
Having moved from Benetton to Ferrari over the winter, the race in Spain was where he earned another prestigious title - that of 'rainmaster', for the awesome way he conquered the abysmal wet conditions. Things were so bad on the day that pole-sitter Damon Hill spun twice before the Williams finally crashed out for good on lap 12.
But Schumacher took to the situation like a duck to water, despite dropping to sixth place on the first lap. After that he rose to the top and stayed out in front for the rest of the race, winning by 45 seconds over Jean Alesi and Jacques Villeneuve - the only other drivers to stay on the lead lap.
Hill did bounce back to win that year's championship, and Villeneuve was triumphant in 1997. Schumacher had to wait until 2000 to start his unprecedented and still-unequalled run of five back-to-back title campaigns.